Compare broadband deals for your business
Find the right business broadband package for your company.
Compare business broadband plans for business and home offices
If you're running a small business, you need to know that your broadband connection is both fast and reliable. While the internet going down is inconvenient while watching Netflix at home, even the slightest internet outage can have significant ramifications on a business's bottom line.
Because of these more advanced requirements, many ISPs offer dedicated business broadband plans. These plans promise increased uptime and reliability, and offer dedicated support teams to ensure a minimum of downtime and fast responses if there are any issues.
The best business plans also take into account the specific needs of your business, from static IP addresses, through to advanced technical support that can help even the least technical person get connected and stay connected with a minimum of fuss.
Some businesses may require a more complex office phone system, which can often be bundled with an eligible business broadband plan. Most ISPs have dedicated business support members who can help customise their phone and business broadband packages to the needs of your business.
What should you consider when comparing business broadband plans?
Every business's internet connection needs will vary. Digital startups that engage with customers only online will have very different needs to a bricks and mortar store looking to expand its digital presence.
Having a thorough understanding of what you actually need for your business's broadband connection is a critical first step before you sign up. There are a number of factors you should take into consideration when choosing your broadband plan.
1. Data
Just like home broadband accounts, ensuring you have enough monthly data allowance is going to be crucial. Remember that data is going to be shared over a single broadband connection, so the data needs of a 20-person company is going to be significantly higher than a sole-trader. You pay more money for more data, so choosing the right plan for your business needs is going to be imperative for your bottom line.
2. Do you need enterprise email?
Many ISPs will include business email addresses with the cost of a business broadband plan. You don't have to use this, but if you do want to manage your email addresses internally, you'll want to check how many email addresses your plan provides, and how much server storage is included. You'll also want some form of antivirus and spam filtering options.
3. Bundled web storage
Just like work email addresses, many business broadband plans offer web storage, which can be used for hosting small company websites. If your business is purely digital and your website requires guaranteed uptime, it's probably worth looking for dedicated hosting elsewhere, but if your website is little more than a portfolio of your work, ISP hosting can certainly be an affordable way to do the job.
4. Static IP addresses
You may not realise, but most personal broadband accounts will have their IP address periodically refreshed. A dynamic IP address is fine for most internet connections, but businesses that need to run a server or host their own website locally will need a fixed (or static) IP address. Static IP addresses also make it easy for employees to securely log in to a company's server using a Virtual Private Network (VPN). Many business broadband plans today automatically offer fixed IP addresses as part of the plan.
5. Security
It's a big, bad, nasty world out there on the internet, which is why many business broadband plans include extra security. This can range from anti-spam software to applications designed to prevent Distributed Denial of Service (DDOS) attacks. For always-connected companies, this protection is invaluable.
6. VoIP phone line
If you need an office phone line, Voice over Internet Protocol (VoIP) phone lines offer affordable phone connectivity as part of a business broadband bundle. By using the internet to connect phone calls, the cost of running your business can be reduced.
7. Unlimited uploads
When you have a fair few employees all working and sharing files between the team and with external clients, having a robust broadband connection with significant bandwidth for uploads as well as downloads is essential. What's more, you can get professional broadband plans that offer unlimited uploads, which can be a great way to keep your data usage in check.
8. Support
Perhaps the most important factor to consider when choosing a broadband plan for your business is the support on offer. Many ISPs differentiate their consumer and business plans by their support offering, and it's easy to understand why. If your connection goes down in the middle of the night, you'll want to know that there's somebody available to kick the server and get you back up and running as soon as possible.
Latest broadband news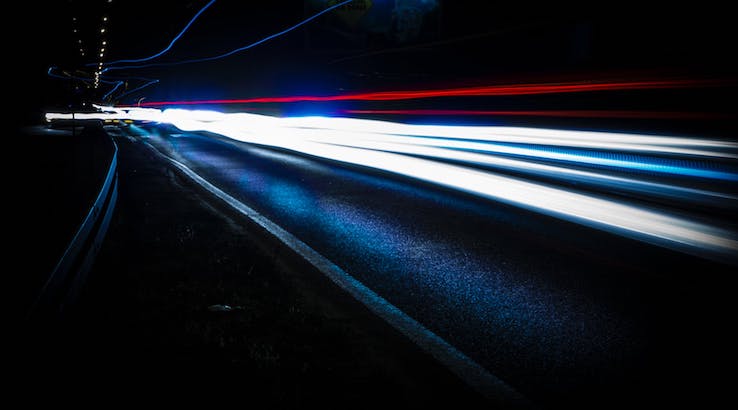 Government to announce switch-off date of older and slower system.
Read more…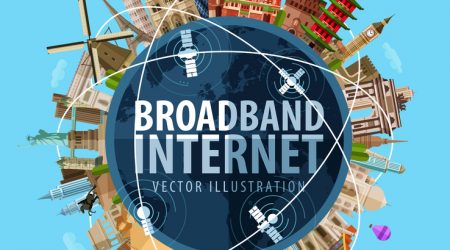 UK in top fifth of countries for fastest broadband.
Read more…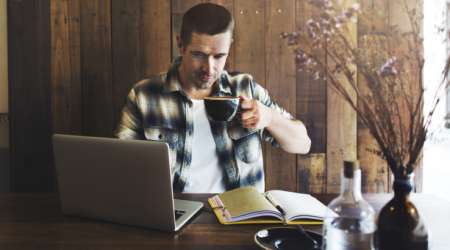 BT and TalkTalk drew the highest number of complaints.
Read more…
---
More guides on Finder