British broadband is the eighth cheapest in Europe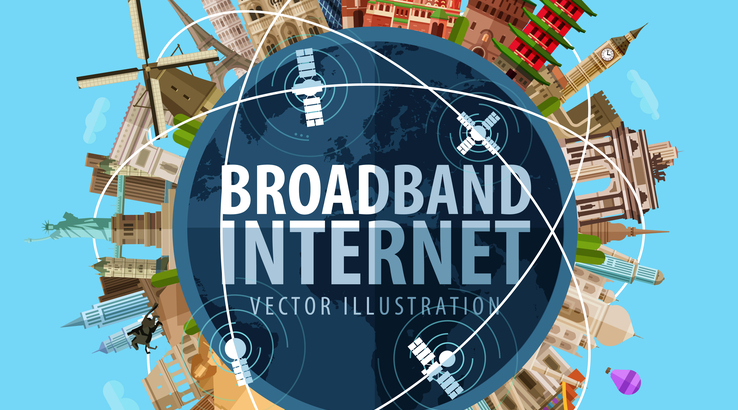 UK in top fifth of countries for fastest broadband.
Broadband in the UK is much cheaper and faster than most consumers believe, according to a new study.
Research by Alphr.com, Cable.co.uk and BDRC Continental's study, released today, found that broadband in the UK is both impressively quick and highly cost effective.
The study analysed 3,351 broadband packages from 196 countries from 18 August to 12 October 2017, and found that the UK had the eighth cheapest broadband out of 28 countries in Western Europe.
Italy has the cheapest broadband at only US$28.84 a month, with Germany second at US$34.02 a month. The average price for the UK is US$40.68 a month.
Globally the UK is in the top third, making it one of the cheapest broadband providers in the world. (Iran, Syria and former USSR countries were all cheaper – but they have slower broadband speeds). But the UK beat the Netherlands, Spain, Greece and Ireland.
Dan Howdle, consumer telecoms analyst at Cable.co.uk said the common perception amongst consumers that the UK has "awful, expensive broadband simply isn't true."
In a statement he said: "there is still a significant number of people who feel they are paying too much for a service that's less than adequate.
"But with a healthy, open marketplace offering very cheap broadband deals to everyone and so-called 'superfast' speeds to almost 96% of homes, the UK is doing considerably better than the majority of countries around the world."
On average, Iran offers the cheapest broadband prices at US$5.70 a month. Six of the top ten countries with the cheapest broadband belong to a group of former USSR countries, including the Russian Federation at US$9.89 a month.
Sub-Saharan Africa performed the worst as almost all 31 of the continent's countries were in the most expensive half of the results. The cheapest was Réunion at US$30.02 a month.
The top eight countries with the cheapest broadband in Western Europe include Italy at US$28.84 a month, Germany at US$34.02, Denmark at US$35.86, France with US$36.29, Isle of Man at US$37.61, the Åland Islands at US$38.96 and finally, San Marino at US$39.74.
Canada offers the cheapest broadband in North America at US$54.92 a month, with the United States costing US$66.17 a month.
But all of the countries in Oceania found themselves languishing in the most expensive half of the table. Broadband in Australia costs US$60.37 a month and the most expensive Oceanic country, Papua New Guinea, costs a staggering US$596.92 a month. The country with the most expensive broadband was Burkina Faso at an eye watering US$961.51 a month.
Compare broadband tariffs and bundles to get the best deal at the best price.
Picture: Shutterstock