Amex is freshening up its Platinum Card and increasing the annual fee – is it still worth it?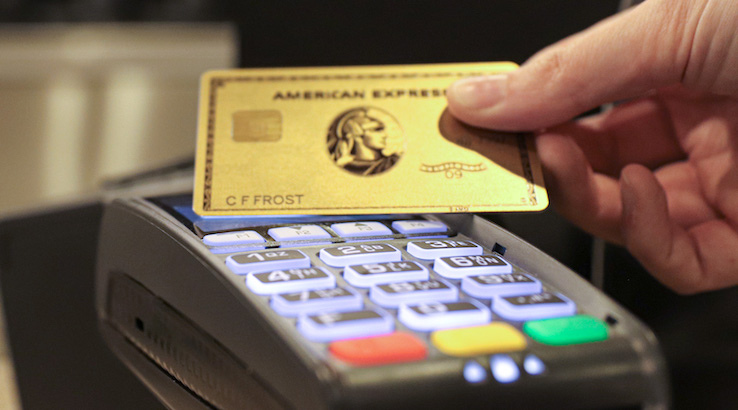 The American Express Platinum Card is changing: it'll be made of metal, cost more and offer more benefits. We've looked into it to find out if it's still a good deal.
A status symbol more than just a card, the Platinum card is the top-tier Amex card in the UK, and showers you with rewards and benefits in return for a pricey annual fee. Brace yourself because from 11 June, the fee has become even more exorbitant.
However, the benefits have followed suit, and ultimately it's still a matter of doing the maths and seeing if you can milk the card for all it's worth. Let's dig deeper.
Amex Platinum fee changes
Bad news first: let's take a look at fees and related matters. Three main changes have come into place:
The annual fee is now £575. It used to be £450.
Additional Platinum cards cost £285. It used to be £170. The first additional Platinum card and up to four Gold or Green cards still come for free.
You need to spend £4,000 in the first 3 months to earn the intro bonus. It used to be £2,000. The intro bonus is 30,000 Membership Rewards points, which depending on how you redeem them are worth approximately £150, so think carefully before applying if you don't think you'll use the card that much.
Amex Platinum new benefits
The main benefits for which the Amex Platinum is known for (travel insurance, airport lounge access, hotel benefits, concierge benefits and so on) are not going anywhere, and you'll still earn 1 Membership Rewards point for every £1 you spend. Additionally, you'll get the following:
£10 a month credit when booking a car with Addison Lee. Addison Lee's taxi service is most popular in London, but it's now also available in Manchester and in the North West area.
US$200 (around £155) credit on every private home rental stay booked with onefinestay. As you can imagine, houses on onefinestay aren't exactly cheap, and you generally need to book at least two or three nights, but US$200 can still be the equivalent of a free night or so for every booking you make.
Access to Heathrow's new Centurion lounge. It'll be the first Centurion lounge in Europe and is expected to open later in 2019. Centurion lounges are the Amex luxury lounges, only available to Platinum cardholders in eight US airports and in Hong Kong. This is advertised as a new feature, but Platinum customers would have had access to it anyway (the lounge is built for them, after all), so it isn't exactly groundbreaking.
More features in the app. Again, not exactly a deal breaker, but you can now use the app to book dinners with the Global Dining Collection service and to get in touch with the Platinum concierge service.
The metal card. It isn't really a benefit in the proper sense of the term, but hey, it is fancy, will look nice in your wallet and looks even better if you want to show it off to your friends and boast a little bit (not more than a little bit – side effects include the possibility of ending up with a considerably reduced amount of friends).
What will happen to existent card holders?
If you already own a Platinum card, you'll be able to enjoy the new benefits from day one at your regular fee. However, when your next annual fee is due (after 1 August), you will pay the full £575.
Also, when your plastic card expires (but not before), you will get a metal one.
The verdict
So, will you be better off or not? As usual, it depends on how much you can exploit the benefits. If you use Addison Lee (or a similar cab service and are ready to switch), you're sorted because £10 a month makes £120 a year, and the annual fee has increased by £125. Similarly, if you book at least one luxury stay a year anyway, and are ready to give onefinestay a go, the annual fee increase will pay for itself.
If neither applies, you can still wait until your next annual fee is due (set an alarm!) and then reconsider your membership. Are you ready to pay 28% more to access the old benefits? Are they worth it?
If you don't have the Platinum card yet, the drill is the same – will you use the card enough? Will you enjoy the benefits? Just to give you an idea, if you only look at Membership Rewards points, you'd need to spend almost £120,000 (120,000 points are worth around £600) a year on the card just to make up for the annual fee. So the benefits are very important too. Keep in mind they mostly have to do with travelling, so you'll be able to make the most of them only if you're a bit of a globetrotter.
Compare credit cards that earn American Express Membership Rewards
Table: sorted by representative APR, promoted deals first
Approval for any credit card will depend on your status. The representative APRs shown represent the interest rate offered to most successful applicants. Depending on your personal circumstances the APR you're offered may be higher, or you may not be offered credit at all. Fees and rates are subject to change without notice. It's always wise to check the terms of any deal before you borrow.
Picture: American Express
We show offers we can track - that's not every product on the market...yet. Unless we've said otherwise, products are in no particular order. The terms "best", "top", "cheap" (and variations of these) aren't ratings, though we always explain what's great about a product when we highlight it. This is subject to our
terms of use
. When you make major financial decisions, consider getting independent financial advice. Always consider your own circumstances when you compare products so you get what's right for you.