Finder is committed to editorial independence. While we receive compensation when you click links to partners, they do not influence our content.
When and how to refinance your timeshare
Is your timeshare becoming a financial burden? Here's how to refinance.
Editor's choice: LendingTree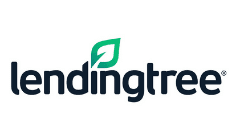 Easy to get started
View rates from multiple lenders
Get alerts when a better deal is available
Compare with LendingTree
You had visions of jetting off to the snow or sea for vacation every year. But now, you realize you've committed to a timeshare that you can't afford — or don't really want. To refinance to a lower rate, turn to a specialized lender or take out a HELOC or personal loan.
Why should I refinance my timeshare?
You may want to consider refinancing your timeshare if you're experiencing any of these scenarios:
If you're struggling to make payments, consider refinancing to a cheaper timeshare, or one with a different resort.
Your interest rates are high.
With developer financing, timeshare interest rates can be as high as 20%. Between the interest rates and annual fees, your timeshare may not be the affordable vacation you signed up for.
You can't keep up with the miscellaneous payments.
Along with monthly mortgage payments, timeshare owners have to cough up an annual maintenance fee, plus special assessments, utilities and taxes. Together, these are called the "assessments."If you're struggling to make payments, consider refinancing to a cheaper timeshare, or one with a different resort.
You want to free up your monthly cash flow.
A positive result to refinancing to a lower rate and monthly payments is having more cash in your pocket each month.
You have a job that requires you to maintain a minimal credit rating.
If you're on the brink of foreclosure, look into refinancing as soon as possible. Like a residential foreclosure, if you were to foreclosure on your timeshare, it would ding your credit score significantly and could impact your employment.
On the other hand, refinancing may not make sense in these situations:
Your timeshare is proving to be a cheaper way to vacation.
If your timeshare is genuinely working for you and the rates are affordable, there may not be a reason to refinance.
You want to exit your timeshare.
When you factor in the research and comparison shopping, the refinancing process can take weeks or months. If your endgame is to exit the timeshare, you could skip refinancing and explore ways to offload it.
Even if you're current in your mortgage payments, you could still face foreclosure if you don't keep up with the assessments. You could also be sued by the resort for the entire unpaid sum, plus accrued interest, late charges and legal fees.
Timeshare refinance options
Love your timeshare, but don't like the high interest rate on your loan? Since there's no equity in timeshares, the refinancing process is a little different. These are the paths you can take to refinance your timeshare:
Home Equity Line of Credit (HELOC)
If you've built up enough equity in your primary home, you may qualify for a home equity line of credit with a private lender. By using your home as collateral, you could reduce your interest rate by 15 to 30 points. The interest in a HELOC is tax-deductible, as long as you used the loan to buy, build or substantially improve your home. This method has one major drawback: Your residence will be at risk if you default.
Personal loan
If you have a good credit history and a FICO score over 680, you could try your luck at the bank. Personal loans are not mortgages and generally don't require collateral. The bank won't assess your properties and assets — it issues a loan based on your creditworthiness and ability to repay.
While the interest rates for personal loans tend to be higher than those for home equity loans — around 8% to 12% — they're usually lower than the rates offered by timeshare agents. Plus, with an unsecured personal loan, your primary residence isn't at risk if you default.
Compare online lenders for timeshares — they usually offer competitive rates since they don't operate physical branches.
Specialized lenders
Most banks won't refinance a timeshare mortgage because the resale value is low. However, there are lenders that specialize in timeshare refinancing and can offer you a slightly lower payment.
Terms go up to 36 months and you can expect interest rates 2% to 4% higher than standard mortgage rates. While these rates are high, they're significantly lower than what you'd pay with a personal loan or developer financing.
For example, LightStream — a branch of SunTrust bank — offers timeshare refinance loans to US citizens with good credit. While interest rates vary, there are no original fees or prepayment penalties and you can apply online.
Credit cards
It's possible to refinance your timeshare with a credit card. If you have a high credit card limit with low or no interest, you might be able to use it to pay off your timeshare. Credit cards can be a cheaper and more accessible way to refinance — depending on your situation, you could dock 5% to 10% off your interest rate.
But they can be risky for a few reasons. Firstly, when the low interest rate expires, you may be hit with high interest rates. You might be able to transfer the balance to a low-interest credit card, but there's no guarantee.
Secondly, one late or missed payment could lead to an interest rate hike. Before signing the dotted line, read the terms of your credit card.
Borrowing from a 401(k)
Another option is to borrow against your 401(k) retirement savings. This has its own set of benefits and risks. The interest rates for 401(k) loans aren't hinged on your credit history and you can repay the loan over a number of years.
However, by dipping into your retirement savings, you could jeopardize your future retirement funds. You might also lose investment returns or face penalties if you don't pay the loan back within five years.
Popular timeshares you can refinance
Many major resort brands have exit programs or the 'right to first refusal,' which means they have first dibs on selling or buying back the timeshare. If you want to refinance, your first step is to speak to the resort directly.
Some of the most popular timeshare brands in the US are:
Bluegreen Resorts
Capital Resorts Group
Club Casa Dorada
Club Intrawest
Diamond Resorts International
Disney Vacation Club
Four Seasons
Grand Pacific Resorts
Hilton Grand Vacations Club
Holiday Inn Club Vacations
Hyatt Residence Club
InnSeason Resorts
Interval International
Marriott Vacation Club
RCI
Ritz-Carlton Club
Sapphire Resorts
Shell Vacations Club
Sheraton Flex
Silverleaf Resorts
Starwood Vacation Ownership
Westgate Resorts
WorldMark by Wyndham
Wyndham Resorts
What should I do if I can't refinance my timeshare?
Timeshares are legally binding purchases. If you don't want your timeshare anymore but refinancing isn't working out, your options are:
Rescind your purchase
Timeshare regret? If you just bought your timeshare, you might be able to cancel the purchase — but you'll need to move quickly. The rescission period varies between states, but is usually between three to 15 days.
You have a right to cancel, so your seller can't ask or require you to give up the right by signing a waiver. To rescind and get a refund, write a letter to the homeowners association.
Resell your timeshare
Timeshares depreciate over time, so be prepared for offers that are a fraction of the original purchase price. The secondary market for timeshares is huge and oversaturated, so you may need to be patient or cover closing costs and maintenance fees to push through a sale.
You could negotiate with the original owner, too. For example, they might release you from the timeshare if you agree to cough up a few years' worth of maintenance fees.
Giving it back to the resort
Some resorts have a sales office. Before putting your timeshare on the market, check with the office. They may already have potential buyers, or be interested in buying back the timeshare. Most resorts are under no obligation to help you to exit your timeshare, so your best bet is to reach out to the homeowners association.
Collecting points for future travel
At some top resorts, developers offer you chance to trade your timeshare for rewards points. This is an incentive to stay inside the resort system. If you transfer ownership to someone outside the brand, you won't be privy to those rewards.
Considering a timeshare exchange
If you've paid off your debt, you might be able to trade in your timeshare for another one in a different location. The Association of Vacation Owners has a list of preferred exchange companies on their website. Keep in mind that off-peak season timeshares and timeshares in less popular destinations may be difficult to exchange.
Engaging a timeshare exit company
Think of this as a last resort. If you can't sell your timeshare and the resort won't take it back, you could hire specialized lawyers to do the legwork for you. These companies are controversial and their services are expensive.
It could cost you up to $5,000 to exit the timeshare. If you have years of maintenance fees and monthly payments ahead of you, the financial hit may be worth it.
Bottom line
Timeshares are tricky, and unlike most real estate purchases, they don't build up equity. If your rates are sky-high, you could refinance down to a better rate with a specialized lender, personal loan, home equity line of credit or credit card.
And if you want out, you have options. Research pays off in savings, so be sure to compare.
Frequently asked questions
More guides on Finder