Finder may earn compensation from partners, but editorial opinions are our own.

Advertiser Disclosure
Solvable tax debt relief review
Get matched with a legit company that can help with your tax or credit card debt.
Best for comparing multiple tax and credit card debt relief companies to find the best fit for you.
Pick something else if you have less than $7,500 in debt — you likely won't benefit.
Solvable Debt Relief product details
| | |
| --- | --- |
| Services | Debt settlement, debt management, credit counseling |
| Minimum debt | Varies by company |
| Typical turnaround | Around six months |
| Fees | Flat fee of around $2,500 to $4,500 |
| Types of debt | Tax and credit card debt |
| Accreditations | None |
| Ratings | None |
| Free resources or tools | Price tool, debt relief company scam reports, debt checkup quiz, company reviews, offer-in-compromise tools including a script and calculator |
| Customer service | Phone, email, mail |
How much does it cost?
Typically, Solvable users pay a flat fee of around $2,500 to $4,500. How much it costs depends on several factors, including the company you get connected with, the amount of debt you have and where you live.
Solvable's partners tend to charge fees in two phases: when you get started and when they start working with the IRS or your creditor.
Typical first retainer: $500
Typical second fee: $2,000 to $4,000
How much could I save with Solvable?
That depends on your specific situation and the company you work with. Solvable says some customers save as much as 80% if they qualify for an offer in compromise.
However, make sure you factor in other costs like long-term fees and taxes you might have to pay on your forgiven debt. Often people don't save as much as they think.
Pros
Lots of online resources to hep you make an informed decision
Free consultation with all partners
Read customer reviews of multiple companies
Cons
No accreditations or online reviews
Only offers tax and credit card debt relief
Limited to debt relief companies in its network
Compare other debt relief providers
What is Solvable?
Solvable is a debt relief connection service that offers resources to individuals considering tax and credit card debt relief. Its main benefits are its resources. It offers a quiz that can help you decide on what type of debt relief to choose and which company might best meet your needs. You can also read about what customers have to say, get an estimate of your costs and check if a company has been banned from debt relief. While its partners don't have a minimum amount of debt it's willing to work with, you likely won't benefit if you have less than $7,500 in debt.
It also has resources to help you qualify for an offer in compromise — the tax debt settlement program that the IRS offers. This includes a quiz to see if you might be eligible, a script to help you prepare for a call with the IRS and a worksheet outlining what you need to do to settle the debt yourself. If you can't, you might want to enlist help from one of its tax debt relief partners.
What states is Solvable available in?
Solvable works with residents of all 50 states.
What do customers say about Solvable?
Solvable has no customer reviews as of December 2019. It doesn't have a page on the Better Business Bureau or Trustpilot. It also doesn't have reviews on sites like Reddit. This could be because Solvable is a connection service and not a debt relief company. But it also makes it difficult to tell what your experience might be.
Is it safe to use Solvable Debt Relief?
Generally, yes. It uses SSL encryption to protect any information you send through online forms and has a verified security certificate from the company GoDaddy.com. It also provides resources for users to make sure the company you're connected with is legitimate and legally allowed to perform debt relief services. But you still might want to read reviews on other sites before you sign up to double-check the company's legitimacy.
While it isn't accredited by the main debt relief organizations, the International Association of Professional Debt Arbitrators (IAPDA) or the American Fair Credit Council (AFCC), it doesn't necessarily have to be since it doesn't directly provide debt relief services.
How do I get started?
You can get started online or over the phone by calling 844-765-8225. Follow these steps to find a debt relief company online:
Click the Go to site button on this page.
Select the type of debt relief you're interested in: tax or credit card debt relief.
Follow the directions to give specific details about yourself and your debt, clicking Next.
Enter your contact information and read the terms and conditions before clicking Next.
I've signed up. What happens next?
After you've submitted the form, wait for Solvable to contact you with companies that might be able to help. If you're interested in working with one of the companies you're connected with, follow the directions to sign up.
3 tips to make debt relief a smart financial move
Before signing up for debt relief, keep these three pointers in mind to ensure it's the right move for you:
Consider all of your options. Look at debt consolidation, credit counseling and working directly with the IRS or your creditor before you sign up for debt relief.
Triple-check the companies you're matched with. Stay away from a debt relief scam by reading customer reviews on multiple sites and making sure they aren't on the Federal Trade Commission's most recent list of banned debt relief providers.
Don't pay up front. Companies that charge a fee before providing any services could be a scam.
You can learn more about how it all works and red flags to look out for with our guide to debt relief.
Frequently asked questions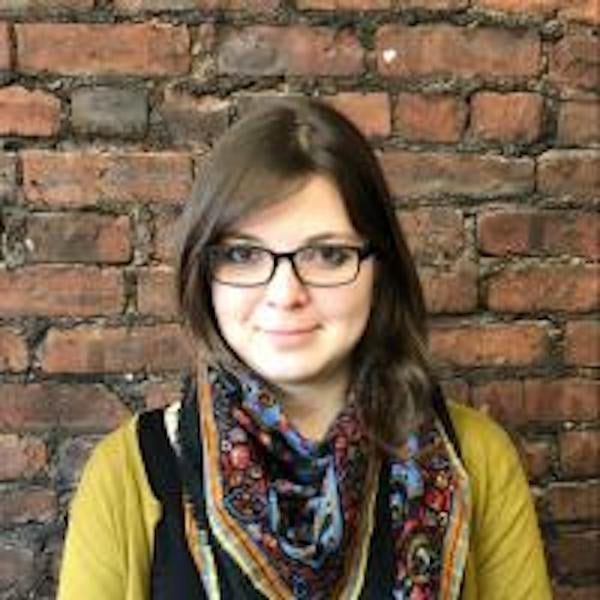 Review by
anna.serio@finder.com
---
Anna Serio is a trusted lending expert and certified Commercial Loan Officer who's published more than 1,000 articles on Finder to help Americans strengthen their financial literacy. A former editor of a newspaper in Beirut, Anna writes about personal, student, business and car loans. Today, digital publications like Business Insider, CNBC and the Simple Dollar feature her professional commentary, and she earned an Expert Contributor in Finance badge from review site Best Company in 2020.
Expert review
Solvable won't negotiate down your debts, but it can help you find a legit company that offers services that are right for you. It offers a range of resources to help you decide which type of debt relief to pursue, find out what prices to expect and which companies to avoid.
While the partners in its network don't have a minimum amount of debt they're willing to work with, you likely won't benefit if you have less than $7,500 in tax or credit card debt.
But make sure you've explored your options with the IRS before signing up for tax debt relief. And vet any company you're connected with before you sign up to make sure multiple sources can confirm it's legit.
Not sold on Solvable? Compare other debt relief providers below.