Robots automate the world around us and enjoy an impressively diverse range of uses. But is the industry worth your money? Robotics may be on the rise, but high rates of competition may threaten your investment.
What is robotics?
Robotics is the study, design and construction of robots. The field is closely related to many engineering disciplines, including computer science, artificial intelligence and bioengineering.
There are many types of robots, including drones, telepresence devices, self-driving cars, household appliances, toys, industrial machines and so many more. As the field of robotics continues to expand, the more likely we are to encounter robots in our daily lives.
Robotics stocks come from companies involved in the conception or construction of robots. Broadly speaking, they include:
Core automation and production. Focused on the development and construction of robots and automated processes.
Robot technology. Specialize in specific segments of the robot market, like vision systems, sensors and video compression.
Industrial software. Develop industrial software solutions that enable automated robotic processes.
Robotic integration. Use robotics to enhance their product offerings, like domestic appliances, farming equipment and aircraft systems.
How to invest in robotics
There are several ways you can invest in robotics stocks. You can buy shares of individual robotics stocks. You can also purchase shares of an ETF that invests in several stocks. Here's how to start:
Choose a stock trading platform. You have plenty to choose from, so be sure to compare your options to find the one that works best for you.
Open your account. Be ready with your ID, Social Security number and bank account information.
Fund your account. You'll need to transfer money to your brokerage account before you can start investing. Some platforms let you start with as little as $1.
Search for stocks. Look up stocks by ticker symbol or use a stock screener to filter the types you're interested in.
Place an order. Once you've found an investment you want, specify how much of it you wish to purchase and submit your order.
Monitor your investments. Track the performance of your portfolio by logging on to your account.
Our top brokers for active traders
If you've outgrown your current trading platform and are looking for more advanced tools and data, here are our top picks for a second account.
Our top pick for
Guided investing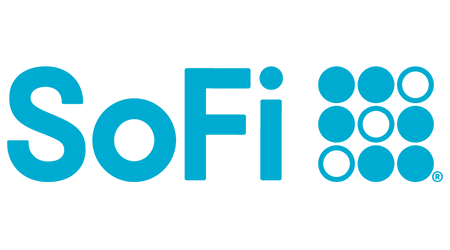 Our top pick for
Options and futures trading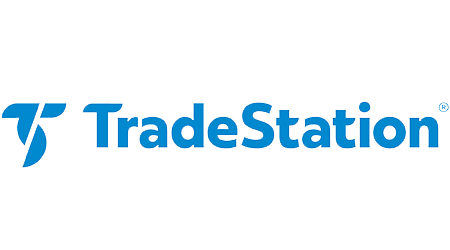 Our top pick for
Mobile charting tools
Robotics stocks
The robotics industry is growing in the US and internationally. Investors can select from stocks traded directly on US exchanges or purchase over-the-counter shares from international companies.
Robotics stocks on US exchanges
Select a company to learn more about what they do and how their stock performs, including market capitalization,
the price-to-earnings (P/E) ratio
, price/earnings-to-growth (PEG) ratio and dividend yield. While this list includes a selection of the most well-known and popular stocks, it doesn't include every stock available.
International robotics stocks
To purchase these stocks, you'll need an international share trading account. Because a lot of beginner-friendly brokerages, like Robinhood and Chase You Invest, don't offer access to international exchanges, this can limit your account options.
Daifuku (OTC: DFKCY)
Fanuc (OTC: FANU.Y)
KION Group (OTC: KIGR.Y)
Kuka (OTC: KUKA.F)
Siemens (OTC: SIEG.Y)
Yaskawa (OTC: YASK.Y)
What ETFs track the robotics category?
Most ETFs that track robotics companies also have an eye on the artificial intelligence industry.
Direxion Robotics, Artificial Intelligence & Automation Index Bull 3X Shares (UBOT)
First Trust Nasdaq Artificial Intelligence and Robotics ETF (ROBT)
Global X Robotics & Artificial Intelligence Thematic ETF (BOTZ)
iShares Robotics and Artificial Intelligence ETF (IRBO)
ROBO Global Robotics and Automation Index ETF (ROBO)
Why invest in robotics stocks?
It's hard to argue against the excitement of investing in the tech sector. And the robotics industry in particular presents an enticing opportunity for investors.
There's a lot of long-term growth potential in robotics. Like artificial intelligence, the robotics industry is on an impressive growth trajectory.
From 2018 to 2026, the robotics industry is expected to grow by about 11% per year, according to the Global Industrial Robotics Market Analysis 2020. And the sweeping practical applications of this technology seem endless, including uses in healthcare, industrial assembly, military, automotive, consumer goods.
Robotics stocks also offer investors the opportunity to back a technology they may actually benefit from, like surgical robots, disaster-response robots or farming robots.
Risks of investing in robotics
There are two risks to consider before you invest in robotics stocks: competition and company valuations.
Market sectors poised for growth hold plenty of investment potential but tend to experience higher rates of competition. And competition can be cutthroat — especially for newly hatched startups that lack the capital and resources of better-established companies.
And the other major risk factor associated with robotics stocks plays into the first: high company valuations. The robotics industry is on an upward trajectory, and the market has adjusted in response. Like many other industries in this sector, robotics stocks can get expensive, and that's a result of the higher valuations associated with companies in this industry.
The bottom line? Investors risk pouring funds into an expensive stock only to watch the company flounder amid competition.
Compare trading platforms
To invest, you'll need a brokerage account. Explore your options below.
*Signup bonus information updated weekly.
Disclaimer: The value of any investment can go up or down depending on news, trends and market conditions. We are not investment advisers, so do your own due diligence to understand the risks before you invest.
Bottom line
The field of robotics is growing, and there are many ways to apply the technology. But the price of investing in robotics may be higher than investors are willing to risk in such a competitive industry.
Review your platform options with multiple providers before you open an account.
Frequently asked questions
Do robotics stocks pay dividends?
Yes, some robotics stocks pay dividends, including ABB, Deere, Kuka and Rockwell Automation.
How do I purchase OTC robotics stocks?
To purchase over-the-counter stocks, you'll need a brokerage account that offers access to OTC markets, like Interactive Brokers, Robinhood or Zacks Trade.