4 resolutions to get your finances on track for 2023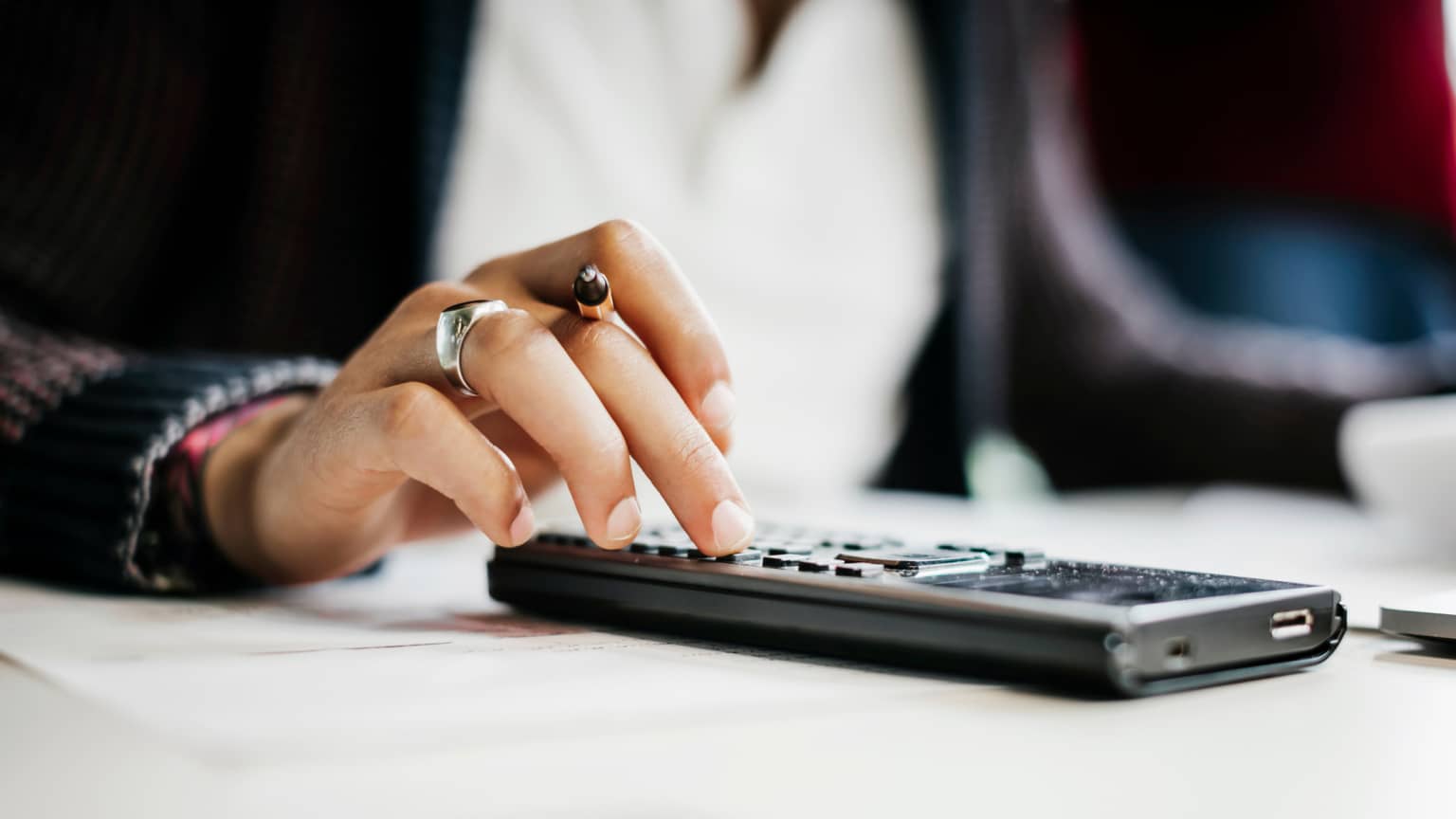 The last few years have been a financial whirlwind, with Covid-19 and lockdowns affecting work, travel and even our spending habits. Heading into 2023, inflation has led to a series of interest rate hikes by the Federal Reserve. With great uncertainty as to what the year holds, now is the ideal time to review your finances and ensure you have a financial plan in place to get the most out of your savings and investments.
1. Create or review your budget.
You've heard this advice before, and you'll hear it again and again – and for good reason. Creating a budget is the bedrock to fully understanding and taking control of your finances. By creating or reviewing your existing budget, you're staying up-to-date on your total household income and expenses and adjusting as needed.
Paint a picture of your overall financial health by tallying your debt and expenses — housing, utilities, groceries, bills, travel and holiday spending — against your total income.
Are you spending more than you're making? If so, try cutting down on costs. For example, are there renewing subscriptions you'd forgotten about or are you going out to dinner more than a few times a week? If you can't cut out certain things completely, then try limiting the amount of times you do it a week.
If your budget shows that you're bringing in more than you're spending, invest that income in a high-yield savings account so that your funds can build more quickly through the power of compound interest.
2. Set your saving goals.
With the most important data in front of you, follow up your budget by setting short- and long-term financial goals.
Long-term goals might include:
A designated college fund for your children
A down payment on a new home
Investing in a portfolio or fund
Saving for retirement in a 401(k) or IRA
Vacation funds (the fancy kind)
Short-term savings goals on the other hand are usually for an event you expect to occur within a few years. Examples include saving for weekend getaways, new furniture for sprucing up your home or an emergency fund to weather financial storms.
3. Pay down your debt.
Money that goes toward interest payments is effectively money down the drain. Ideally, if you have no debt, extra money could go toward a high-yield savings account instead of being lost in interest you have to pay back.
This is why addressing existing debt is an especially important short-term goal and should be made a priority above most other goals when possible. Debt can hurt in other ways too: high debt can negatively impact your credit score, which limits your borrowing options. And a high debt-to-income ratio can also disqualify you for mortgage loans.
Two popular approaches to paying down your debt are the snowball method and the avalanche method — each designed for different motivations:
1. The snowball method focuses on wiping out the smallest of your debts before tackling the larger ones, offering little wins to help build confidence and momentum as you tackle your overall debt.
2. The avalanche method focuses on paying off debt by highest interest rates first before moving on to debts with lower rates, helping you to save more on interest in the long run.
The method you choose comes down to knowing how much money you have left over after paying your minimum balances and how you're best motivated to keep going.
4. Meet with a financial planner.
You can get help from a financial planner at any point of your financial journey — even if you haven't created a budget yet. These professionals are more than happy to help guide you along the process of creating a budget and assessing your debt, giving you that extra push if you don't quite know where to start.
Beyond that, an experienced financial planner can help you diversify your savings and navigate the ever-changing waters of the economy. If you're dedicated to improving your finances in the short- and long-term, adding a financial planner to the mix is often a great investment. In fact, working with one is shown to increase your potential investment yield by as much as 4%, according to fintech corporation Envestnet.
Tackle these four steps head on and you'll find it much easier to take control of your finances and make your money go further in 2023. Start small with creating your budget and you'll find the rest more easily falls into place.