Finder is committed to editorial independence. While we receive compensation when you click links to partners, they do not influence our content.
Make money online
22 ways to earn extra cash from the comfort of your couch.
Banking for freelancers: Lili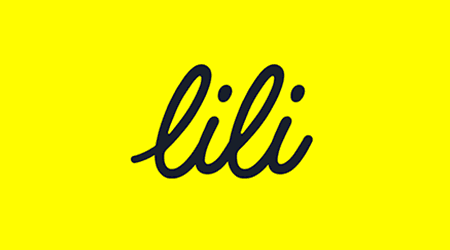 No fees
Early direct deposit
Categorize work expenses
Automatically set aside money for taxes
Go to site
If your looking to make money online, the key is to know where to look and know what you're looking for. Sometimes you need specific skills, but usually you can make a few bucks just by answering some survey questions.
22 ways to earn money online
While you're comparing ways to make money online, keep in mind that you can generally earn more by harnessing your niche expertise and investing a significant amount of time into your chosen method.
1. Sell your old things

Take a good look around your home, and you could probably find things to sell online. Use sites like Letgo, Facebook Marketplace or eBay to sell pretty much anything, including clothes, books, bikes, old ski gear, kitchen appliances and furniture. Your old things might just be someone else's treasure.
2. Start an e-commerce site

You don't necessarily need to learn code to start an e-commerce site using a platform like Shopify. Find your niche, market your product and sell quality goods to people everywhere on an e-commerce site. But, depending on the size of your store, you might have to register with the your local government. Before you get up and running, browse e-commerce platforms to find one that suits your level of technical skill.
3. Use survey sites

When you join a survey site like LifePoints or Swagbucks, take questionnaires online for points or money. These surveys are used by companies as research. The subject matter ranges, and the amount you earn depends on the company and how many questions you answer.
4. Write reviews

Find a platform that pays you to share your opinions. Sites like Slice the Pie pays contributors for honest reviews. The more detailed your reviews, the more money you can make.
5. Share your expertise

Sites like PrestoExperts or SmallBizAdvice pay you to answer questions directly related to your area of expertise. Your credentials are checked first, but once you're accepted you get paid for offering up valuable information.
If that goes well, you could consider launching a consulting agency online.
6. Post affiliate links

Earn money recommending products to others by posting a personalized affiliate link to your social media channels or website. Every time a sale is made through that link, you'll earn a small portion of the profit.
7. Write e-books

Amazon's self-publishing platform allows you to reach the masses — for free. Your book will could be available in Kindle stores around the world, and you can collect up to 70% in royalties on books priced between $2.99 and $9.99.
8. Sell your photos

Stock photos have become a big business online, and selling through a marketplace can help you reach customers. With popular platform Almay, for example, you'll make 50% of every sale.
9. Freelance

A number of sites online cater to all kind of freelancers like writers, customer service reps and marketing reps who looking for part-time or temporary jobs. If the client is satisfied with your work, you might even receive projects regularly. Platforms like Upwork and Freelancer.com are a good place to start.
10. Earn rebates

Members of rebate sites get cash back for shopping at certain stores. After signing up, you earn cash and other rewards by making a purchase through from a qualifying retailer.
11. Post videos on Youtube

If you've got a certain skill set, hobby or passion that others might be interested in, try posting some videos to YouTube. For instance, if you're passionate about fishing, create videos with tips and tricks for catching the best fish. Once you've built up an audience, start making money through advertising.
12. Tutor online

Online tutoring jobs are available in a range of topics, including math, English, computer science and foreign languages. With an e-learning site like Chegg, tutors earn least $20 per hour.
13. Make and sell things on Etsy

Etsy is a platform for artists and makers to sell handmade products. If you have a knack for the arts, you could benefit from Etsy's loyal customer base and easy-to-use interface.
14. Complete tasks on TaskRabbit

Locate gigs in your community in categories such as grocery shopping, yard work, painting, TV mounting, lighting installation and more. After you set up a profile, TaskRabbit will notify you of jobs nearby, and you can decide which ones you want to complete. You could also check out a site like Craigslist.
15. Open a high interest savings account

If your money is sitting in a regular bank account, make some extra money by opening a high interest savings account. Look for accounts that don't charge any fees, with an easy application process. After you make a deposit, your money will grow even while you're sleeping.
16. Start a podcast

Every day it seems like there's a new podcast that appeals to a specific niche, and yours could be next. It can be difficult to make money quickly, but if you build up a big enough audience over time you can attract advertisers.
17. Become a virtual assistant

Lots of online businesses need help with different tasks, from managing emails to logging website traffic. As a virtual assistant, you'll fill in the gaps for a CEO or professional who's otherwise too busy to complete their to-do list.
18. Invest in the stock market

Share trading can be a lucrative business, if you're willing to take on the risk. Thanks to trading platforms such as IG or SelfWealth, you can can trade stocks from your own living room online.
How to invest during the coronavirus pandemic
19. Open a CD with an online bank

You can earn up to 2% by depositing your money into a CD with competitive interest rates — though you'll need to be patient while the time passes by until you can retrieve the funds.
20. Practice Forex trading

Forex trading refers to trading money on the foreign exchange market — basically, making money by shifting exchange rates. Use a platform InteractiveBrokers or Forex.com to buy and sell currency pairs after learning the basics.
21. Conduct online searches

If you have a Microsoft account, you can earn points for searching on Bing, which can be redeemed for rewards.
22. Publish sponsored posts

If you've got a large enough virutal following, you can make money by partnering with brands to showcase products in your articles, blog posts and social media content.
How do I get paid after earning money online?
With most of these sites, you'll need to have either a PayPal or a personal checking account to receive payments. Payments are loaded directly into the account, minus any fees you're charged for the service.
Could making money online affect my unemployment insurance?
It depends on how much you're making online, the number of hours you're working, and the requirements of your state. Some states allow you to earn a percentage of your benefits before reducing your insurance, while others will cancel your weekly deposits if you received any income at all. Read your state's unemployment rules to confirm before taking up a side hustle online.
It's essential to be honest about your income when filing your unemployment claim, otherwise you could risk penalties and fines.
More ways to save money
If you don't have a significant amount of time to devote to a side hustle, you could use the internet to help you save money by:
Shopping for cheaper car insurance. Rates can start as low as $33 with a provider like Geico. Plus, getting a quote is free.
Shopping for cheaper car insurance
Bottom line
Making money online can be a legitimate way to build your savings, pay mounting bills or just add a little jingle to your pocket. Another way to make money without clocking into a day job is by opening and using a credit card that rewards you in cash.
Frequently asked questions
More guides on Finder