NEO (NEO) price, chart, coin profile and news
Find the latest NEO (NEO) price, coin profile, news and history to get you started with NEO trading and investing.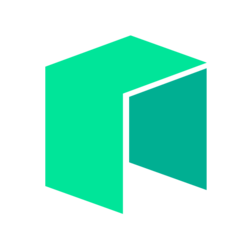 $25.13
NEO is a unique blockchain and smart contract platform with the goal of creating a smarter economy by bridging the gap between digital and traditional assets. The platform uses two different tokens – NEO which is used for payments, and GAS which is used for transaction fees. NEO was developed in 2013 in China and supports a token economy similar to Ethereum, causing some to label it the "Chinese Ethereum".
The primary aim of NEO is to become a digital, decentralized and distributed platform for non-digital assets through the use of smart contracts, essentially bringing functions of the everyday economy onto the NEO blockchain. For example, Travala.com is a travel website that uses NEO to record bookings and accept cryptocurrency payments.
Disclaimer: This information is not financial advice or an endorsement of cryptocurrency or any specific provider, service or offering. Cryptocurrencies are highly volatile and high risk. Do your own research and seek financial advice before buying. And make sure the provider you're interested in is available in your state.
How does NEO work?
In 2021 NEO upgraded the network to N3 – the third iteration of the NEO blockchain. N3 consists of several key features, which underpin the functionality of the NEO blockchain and give you an idea of what developers might build with NEO in the future.
Interoperability: A feature called Poly Network allows NEO to communicate and transact with other blockchains including Bitcoin, Ethereum and Cosmos.
Oracle: Oracles are a fundamental feature for blockchains which allow external data sources to interact with smart contracts. For instance enabling a smart contract on NEO to reliably interact with price data from the New York Stock Exchange. N3 uses a built in Oracle, unlike blockchains like Ethereum which use dapps like Chainlink.
Smart contracts: N3 introduces support for multi-language smart contracts, enabling developers to write applications in a range of languages including C#, Python, Go, TypeScript, and Java.
GAS fees: Average gas fees on N3 will be reduced by approximately 100x, and system fees will be burnt.
Decentralized storage: Storing data onchain is expensive, and makes hosting video or image based applications difficult. N3 solves this by introducing aNeoFS – decentralized storage model that lets users give up their spare disk space in return for rewards.
Digital identity: Since launching in 2013 NEO has always placed large emphasis on on-chain identity, which lets users interact with NEO using a single digital identity – instead of multiple accounts for different apps (eg, Facebook, Twitter) like we have on the internet today. Using a blockchain for identity also prevents users having to share their identity with companies – giving them improved sovereignty and better security.
Domain names: Domain names – website addresses – are an essential part of the internet and make navigating the web easy. Currently many blockchains use long numerical addresses instead of human friendly addresses with words. N3 introduces domain names to the NEO blockchain.
Dual token model: NEO uses a dual token model, with NEO being used for network ownership and governance, while GAS – as the name suggests – is used to pay for network gas fees. Gas fees are paid on each transaction. Each token has a fixed supply of 100 million. NEO tokens are non divisible (more on that below).
NEO vs. GAS
The two native tokens of the NEO platform serve different purposes:
NEO tokens represent the ownership of the NEO blockchain. They are used to create blocks and manage the network, and when you hold NEO in your wallet, you'll be rewarded with GAS tokens.
GAS tokens give you the right to use the NEO blockchain. Much like Ether to the Ethereum network, GAS is the fuel that powers transactions in the NEO system.
| Icon | Symbol | Initial release date | Algorithm type | Max. supply |
| --- | --- | --- | --- | --- |
| | NEO | August 2014 | N/A | 100 million NEO |
| | GAS | August 2014 | N/A | 100 million GAS |
What sets NEO apart?
The NEO platform, with its system of NEO and GAS tokens, is drastically different from bitcoin and many other cryptocurrencies. Three of the unique differences that set it apart are:
1. NEO indivisible units
The smallest unit of NEO will always be 1 share, and this cannot be divided in the same way as other coins like bitcoin. The primary reason for this is that, just like shares in a company or service, NEO cannot be divided into fractions. This might become a problem in the future if NEO's value increases, but exchanges already have their own methods of dividing the coin.
Coin fractions at exchanges: How do they do it?
Exchanges are currently trying to figure out a way around the problem of NEO being indivisible. The answer they have might not be the best one but it's the best we have right now: You'll be allowed to trade fractions of NEO as long as you keep them inside your exchange wallet. If you transfer them to your NEO wallet, those fractions will remain on the exchange and won't be moved to your private wallet.
For example, you are not technically allowed to own 5.32 NEO. You either have 5 NEO or 6. But exchanges will let you exchange BTC for 5.32 NEO without issue. If you keep those 5.32 NEO in your exchange wallet, you should have no problem exchanging them for another cryptocurrency. However, if you transfer the 5.32 NEO you own to your actual NEO wallet, you will end up with 5 NEO, and the 0.32 NEO will stay on the exchange.
2. Generating GAS
The biggest differentiating feature is the two-tiered system of NEO and GAS. Although GAS can be bought and sold on a handful of exchanges, users typically buy NEO tokens, which represent their stake in the future of the platform. The benefit of the two-tier system comes into play the moment you transfer NEO to your NEO-compatible wallet.
While holding NEO, you start generating GAS automatically as more blocks are generated by the construction of the blockchain. With every new block generated, 8 GAS are distributed for all 100 million NEO in existence.
This is similar to Ethereum but very different from mining in bitcoin in that the value of GAS is decoupled from the value of NEO. This is in contrast to bitcoin, where the value of a bitcoin mined is the same as the value of a bitcoin purchased.
GAS is used to pay for transaction fees on the NEO network.
3. Smart contracts
Another important factor that sets Neo apart from bitcoin is the use of smart contracts, best explained using a real-world scenario:
How do smart contracts work?
Smart contracts are the digital equivalent of holding money in escrow with a third party, with the intention of releasing the funds some time in the future. Suppose I have to pay you 0.002 BTC in three months' time. A contract is created and entered into the blockchain so that it triggers in three months' time, as long as I've deposited the 0.002 BTC required. Once the contract executes, the money is transferred from my wallet to yours and is automatically witnessed and verified by regulators on the blockchain. However, it's worth noting that at the time of writing, the fee for deploying a smart contract on the NEO network was 500 GAS.
How to generate GAS
In order to get a wallet and start generating GAS, you can buy NEO and hold it in a compatible wallet. This is essentially the same as holding a stake or shares and being paid dividends. On a handful of exchanges, you can buy it directly with fiat currency like US dollars. However, you can also buy NEO with bitcoin, Ether, Litecoin (LTC) and other cryptocurrencies.
How to buy NEO
Buy NEO on one of the exchanges below, and use the table to compare them on things like payment methods, supported currencies and fees.
Choose an exchange. Find an exchange that lists NEO in one or more currency pairings and sign up for an account. You'll need to provide your email address and set up a password, while some exchanges will also request your name, address and proof of ID before allowing you to trade.
Deposit funds. Some platforms, for example Changelly, allow you to exchange USD for NEO. Other platforms only allow crypto-to-crypto trading, so you'll need to deposit BTC, ETH, LTC or some other coin that's listed in a pairing with NEO.
Buy NEO. Navigate to the exchange section of your account and search for the currency pairing you want, such as BTC/NEO or ETH/NEO. You can then select a market or limit order, specify the amount of NEO you want to buy or the amount of currency you want to spend, and place your order.
Once the transaction has been completed, you'll have NEO tokens sitting in an online wallet created for you by the crypto exchange. This is not ideal; except for a handful of exceptions, you can only generate GAS when NEO is in a wallet that you own. So, if your goal is to generate GAS, it's best to consider transferring your holdings to a NEO-compatible wallet.
What's the difference between an exchange wallet and a local one?
Cryptocurrency exchanges allow you to keep your coins in an online wallet attached to your trading account. This wallet looks and works the same as a wallet installed on your computer, but the main difference is in the underlying structure of how it works.
It's important to be aware that your exchange wallet does not technically have an address. The exchange has its own wallet, a part of which it's reserving for you, but the wallet belongs to the exchange and is never really yours. So, in situations like this where keeping NEO in a wallet gives you some sort of bonus, it's the exchange that will get that GAS. With this in mind, it's worth moving your tokens to a wallet that you own, whether that is a hardware, desktop, mobile or web wallet.
What to watch out for
As a concept, NEO is relatively complex for most users, especially those new to the world of cryptocurrency. This is one factor which might hamper the adoption of the platform, while there are also other considerations:
One common complaint about this cryptocurrency is that NEO are indivisible. Coins like bitcoin avoid this problem by having their coins divisible by up to eight decimal places (the so-called "satoshi"). This means that even as bitcoin gains in value, users can still purchase coins that are within their budget (even though 1 BTC might cost $8,000, one might still buy 10 μBTC for $0.08). This is not something you can do with NEO. If 1 NEO costs $1,000, you will have to shell out a minimum of $1,000 to get it.
Slow to synchronize compared with other currencies
A second major complaint users have about the platform is that the blockchain is extremely slow to synchronize updates, for example when transferring NEO from an exchange to your wallet. This might be fixed in the future, but as it is now, it would be nearly impossible to pay for any large-value transactions requiring you to wait for confirmation.
What's next for NEO?
As interesting a concept as NEO is, there's only one certainty in the future of NEO: no one knows exactly where it's going. Many speculate its value will be high in 2018, but others are not so certain. After all, while the sudden growth in NEO to above $40 in August 2017 was impressive, it's still very much a mirror of the explosive growth of bitcoin and NEO tumbled back down to around $23 by September 2017.
It turned around in early 2018 and peaked to a new high of over $80 at the start of the year.
One advantage of NEO is that the Chinese government has embraced the platform, while simultaneously distancing itself from other cryptocurrencies like Ethereum and bitcoin. This has the potential to both legitimize the NEO platform and alienate it from the western world.
The future of NEO is still very much in flux, and a lot remains to be seen.
Disclaimer: Cryptocurrencies are speculative, complex and involve significant risks – they are highly volatile and sensitive to secondary activity. Performance is unpredictable and past performance is no guarantee of future performance. Consider your own circumstances, and obtain your own advice, before relying on this information. You should also verify the nature of any product or service (including its legal status and relevant regulatory requirements) and consult the relevant Regulators' websites before making any decision. Finder, or the author, may have holdings in the cryptocurrencies discussed.