Bitcoin (BTC) price, chart, coin profile and news
Find the latest Bitcoin (BTC) price, coin profile, news and history to get you started with Bitcoin trading and investing.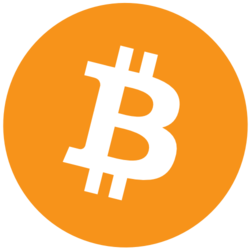 $36,596.00
Disclaimer: This information is not financial advice or an endorsement of cryptocurrency or any specific provider, service or offering. Cryptocurrencies are highly volatile and high risk. Do your own research and seek financial advice before buying. And make sure the provider you're interested in is available in your state.
What is Bitcoin?
The word Bitcoin can be used interchangeably to describe both the digital cryptocurrency (BTC) and the Bitcoin blockchain.
Bitcoin, or BTC, is a digital currency that is exchanged across the network. There will only ever be a total of 21 million Bitcoin in existence.
Bitcoin, the blockchain, is the decentralized network that transfers and records all BTC transactions. The blockchain allows users to transfer wealth and is what gives the digital asset value.
Bitcoin (BTC), the digital asset
Bitcoin, the digital asset, is a form of digital coin. It is often abbreviated to BTC. The coins let users transfer wealth to each other without needing a centralized organization like a bank. Coins can be collected, traded and spent like money.
Bitcoin coins are gradually created through the process of Bitcoin mining. The system was designed so that the number of new coins created decreases with time. It will eventually take decades to produce just a few coins and there will only ever be a maximum of 21 million.
When someone talks about buying, selling or the price of Bitcoin, which is currently $36,443.51, they're talking about these coins.
Everything else that makes Bitcoin special is down to the Bitcoin blockchain.
Bitcoin (BTC) price chart
Bitcoin, the blockchain
The Bitcoin blockchain has 2 main jobs:
It processes BTC transactions. When you spend BTC, it's transferred to the recipient through the Bitcoin blockchain.
It keeps a record of every BTC transaction ever made. This is often referred to as a digital ledger.
The Bitcoin blockchain was designed so that no single entity will ever have control over the network. That is what makes it special. No one can stop it from carrying transactions and no one can stop it from meticulously recording everything in the digital ledger.
How does Bitcoin work?
Bitcoin was the first-ever example of a blockchain as we know it today.
As the name suggests, a blockchain is a series of blocks chained together. Each new block contains the latest set of transactional data. The blockchain is then stored on thousands of participant computers worldwide, otherwise known as "miners".
When a user transfers a Bitcoin from their address to a recipient's address, that transaction is sent to the Bitcoin blockchain to be processed. The transactions are grouped into blocks and are sent to miners for verification. Once verified, the transaction is processed and the blockchain is updated. A new block of transactions is created every 10 minutes.
As all transactions are verified by thousands of miners on the blockchain, there is no chance of fraudulent payments occurring, there is no need to trust a "middleman" service such as a bank and the records can never be tampered with.