Finder makes money from featured partners, but editorial opinions are our own.

Advertiser disclosure
Ethereum (ETH) price, chart, coin profile and news
Find the latest Ethereum (ETH) price, coin profile, news and history to get you started with Ethereum trading and investing.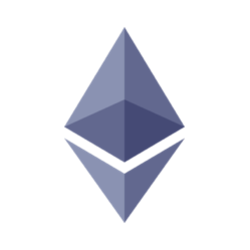 $2,351.10
Disclaimer: This page is not financial advice or an endorsement of digital assets, providers or services. Digital assets are volatile and risky, and past performance is no guarantee of future results. Potential regulations or policies can affect their availability and services provided. Talk with a financial professional before making a decision. Finder or the author may own cryptocurrency discussed on this page.
What is Ethereum?
Ethereum is a blockchain platform used to host a range of decentralized financial (DeFi) applications. In order to interact with any of these applications, users must use Ethereum's core asset ether (ETH) to pay for transaction fees. Because Ethereum can host many applications, it has been likened to a global financial operating system. Unlike iOS or Android where each phone has a copy of the operating system, all users interact with the single, global, decentralised financial operating system which is Ethereum.
Ethereum was conceptualized in 2013 and formally launched in 2015 by a group of international developers who were seeking to extend the usefulness of Bitcoin. The cryptocurrency world responded favorably turning ether into the second-largest cryptocurrency by market cap by 2017. It is now the most widely used smart contract platform by both individuals and businesses.
In Finder's guide to Ethereum, we dig into the history of Ethereum, its features and what you need to know before you consider buying any ETH.
Ethereum (ETH) price chart
The roots of Ethereum date back to before Bitcoin, with a developer named Nick Szabo. In 1994 he wrote a paper detailing the fundamentals of smart contracts which later became a foundational building block for Ethereum. The invention of blockchain in 2009 was the missing ingredient in Szabo's ideas that made smart contracts possible. Programmer, visionary, and now leader of Ethereum, Vitalik Buterin proposed the project in 2013. A team composed of notable cryptocurrency figures such as Charles Hoskinson (Cardano) and Gavin Wood (Polkadot), among others, put together a funding round for Ethereum, raising about US$18.3 million.
Development took roughly 2 years from the time of inception to the time of launch in 2015. When the blockchain began on 30 July, 72 million ether had been pre-mined and distributed to both the founding team and participants of the crowd-sale. Ethereum would go on to gain traction in the cryptocurrency space as developers began tinkering and writing decentralized applications, or "dApps" for short.
One of the first use cases to be explored on Ethereum was the decentralized autonomous organization, or DAO for short. In 2016, a project called "The DAO" raised more than US$150 million worth of ether. Participants of the crowd-sale received DAO tokens which doubled as voting power for the organization. The project was created to invest in and fund future businesses, use cases and applications throughout the Ethereum ecosystem. However, in 2016 the DAO suffered a hack that allowed the attacker to drain approximately US$50 million worth of ether from the DAO's reserves.
A decision was made by Ethereum leadership to reverse the hack by rolling back the blockchain. This decision was and still is controversial, as some proponents of cryptocurrency and blockchain insist that code is law. A version of Ethereum wherein the attack was never reversed still remains active today, and is known as Ethereum Classic.
Understanding where Ethereum came from is important in grasping what makes Ethereum both a successful and controversial project. While much more has taken place within Ethereum's lifetime since 2016, it has more to do with its features, which we'll cover in the next section.
Everything you need to know about Ethereum
Just like Bitcoin was first to market for cryptocurrencies in general, Ethereum was first to market with smart contracts. As such, it has gained and maintained a dominant position in all use cases that require smart contracts. That spans from general custom token creation to non-fungible tokens (NFTs) and DeFi applications.
Ethereum has been so successful at capturing the attention, and traffic, of users that too much use has become a problem. Increased traffic on Ethereum results in high average transaction fees and wait times, creating a distasteful user experience for newcomers to cryptocurrency. A set of Ethereum upgrades including sharding is set to resolve many of these scaling issues.
Today, a variety of "layer-2" scaling solutions has sprung up in order to address the excess traffic on Ethereum. Layer-2 solutions such as Polygon (MATIC) are designed to take Ethereum transactions off the mainnet to help increase throughput and processing time – all while maintaining the security of the main chain.
While these other parallel ecosystems are having their own range of successes, so too have competitors of Ethereum that aim to claim a portion of the DeFi and NFT market share. Some of these projects are led by previous co-founders of Ethereum.
Ethereum has contributed significantly to the developments and innovations surrounding cryptocurrencies. It is responsible for setting several standards that are used by supporting and competing ecosystems. As a result, both the technology that underpins Ethereum and ETH itself have gained an impressive level of traction as well as dominance throughout the cryptocurrency world.
Ethereum at a glance
| | |
| --- | --- |
| Ticker symbol | ETH |
| Use | Smart contract platform and protocol-level blockchain |
| Year released | 2015 |
| Origin | United States |
| Maximum supply | Unlimited supply |
| Consensus algorithm | Proof-of-stake |
| Notable team members | Vitalik Buterin, Gavin Wood, Joseph Lubin |
| Notable partnerships | N/A |
| Mineable? | No |
How does Ethereum work?
Ethereum can be conceptualized as a computer with a database storing information.
However, unlike a regular computer which, if damaged, will lose all of its information, Ethereum's blockchain technology means that this database is distributed among many computers (nodes).
The information in the database (blockchain) is public, distributed and secure.
The reason why Ethereum is so special is that, just like a general computer or smartphone, developers all over the world can build whatever application they like for Ethereum.
Lastly, Ethereum works at a practical level because of its "lego-style" composability. A program or token created by one developer has the potential to interact with a program or token created by another. This interconnectedness has allowed the Ethereum ecosystem at large to thrive, as collaboration and cohesion are principles that are built straight into its design. Everything in Ethereum is open source, so if a developer creates and launches an idea that someone else likes, they're able to copy and improve upon it. This ultimately leads to rapid, high-quality development of ideas.
Smart contracts
A smart contract is a self-executing contract between parties handled by code, thus removing the need for an intermediary. Blockchain transactions executed by smart contracts are irreversible and can be traced via a public ledger.
Decentralised applications (dApps) operating on the Ethereum blockchain typically use smart contracts as part of their functionality and ability to operate in a decentralised manner.This includes DeFi platforms, NFT marketplaces, play-to-earn (P2E) games and decentralized autonomous organizations (DAOs).
PoS consensus
All blockchains use what's known as a consensus mechanism to approve transactions and allow information to be added to the blockchain. Ethereum once operated under the same proof-of-work (PoW) mining consensus used by Bitcoin. However, this was made redundant post-Merge, and the Ethereum mainnet has since operated exclusively as a proof-of-stake (PoS) blockchain.
ETH adoption
Globally, roughly 23% of crypto owners say they hold Ethereum (ETH), according to Finder's Cryptocurrency Adoption Index. Crypto owners in Australia are most likely to have ETH in their wallets (44%) and crypto owners in Venezuela have the lowest ownership (13%).
The percentage of US crypto owners who say they own ETH is slightly up in August (25%) compared to July (23%), which is above the global average of 23%.
Ethereum frequently asked questions
How does Ethereum make money?
Ethereum as such does not make money. The validators running nodes stake their Ethereum and receive rewards in the form of ETH when new transactions are approved and new blocks are added to the chain.
How high can Ethereum realistically go?
ETH's price typically increases as the total value locked (TVL) on ETH increases and supply on exchanges decreases. Some analysts predict that Ethereum has the potential to capture a significant share of the multi-trillion-dollar bond market.
A Finder survey of experts estimated that the price of ETH could rise to over US$20,000 by 2030.
How is Ethereum different from Bitcoin?
Ethereum is different from Bitcoin in many ways. The most notable of which is that Bitcoin cannot run complex smart contracts. This means that Bitcoin does not allow dApps to build on its blockchain in the same way as Ethereum.
In addition to this, the two blockchains utilise different consensus mechanisms. Bitcoin operates under a PoW consensus, while Ethereum uses PoS.
What is the smallest amount of Ethereum I can buy?
The smallest amount of ether you can buy is about a dollar's worth.
But that is not the smallest amount of ETH you can own. The smallest unit of Ethereum is called a Wei, named after Wei Dai, an early contributor to the field of cryptography. One Wei is equal to 0.000,000,000,000,000,000,1 ETH.
What was Ethereum's all-time high?
The all-time high price of ETH was $4,878 USD on November 10, 2021.
What was Ethereum' lowest price?
The lowest ever price of ETH was the price it was sold for at the crowd-sale, US$0.31 per ETH.
Disclaimer: Cryptocurrencies are speculative, complex and involve significant risks – they are highly volatile and sensitive to secondary activity. Performance is unpredictable and past performance is no guarantee of future performance. Consider your own circumstances, and obtain your own advice, before relying on this information. You should also verify the nature of any product or service (including its legal status and relevant regulatory requirements) and consult the relevant Regulators' websites before making any decision. Finder, or the author, may have holdings in the cryptocurrencies discussed.
Whether products shown are available to you is subject to individual provider sole approval and discretion in accordance with the eligibility criteria and T&Cs on the provider website.
Are you visiting from outside the US?