Ethereum (ETH) price, chart, coin profile and news
Find the latest Ethereum (ETH) price, coin profile, news and history to get you started with Ethereum trading and investing.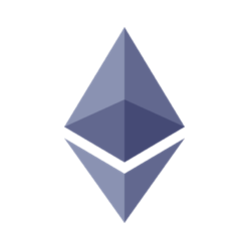 $4,054.82
Disclaimer: This information is not financial advice or an endorsement of cryptocurrency or any specific provider, service or offering. Cryptocurrencies are highly volatile and high risk. Do your own research and seek financial advice before buying. Please check with providers if their services are available in your state.
What is Ethereum?
Ethereum is an open-source blockchain (network) that developers can use to build decentralized applications (dApps). Developers program dApps using Ethereum's coding language and then launch them on the blockchain. It has provided the basis for sectors such as decentralized finance (DeFi) and non-fungible tokens (NFTs). Ether, or ETH, is the native cryptocurrency of the blockchain.
The first blockchain, Bitcoin, was developed for the transfer of wealth. The blockchain can be thought of as a public ledger that is stored on hundreds of computers worldwide. The ledger processes all transactions and stores all transactional data. However, beyond the transfer of wealth, Bitcoin has so far been relatively limited. The creators of Ethereum wanted to build on the success of Bitcoin and create a blockchain that, alongside transactional data, would allow for a wider range of applications.
As a result, Ethereum creators focused on the blockchain's ability to read programmable code. With its programmable ability, Ethereum has become the leading blockchain for dApp development. This has done a lot for the price of ETH, which is currently at $4,044.58.
Instead of applications requiring a centralized hosting service, such as Google or Facebook, developers can host within a completely decentralized platform. The network is run by thousands of volunteers worldwide, which keeps applications both secure and stable. There are currently thousands of dApps that run on the network.
Ethereum (ETH) price chart
Ether at a glance
| | |
| --- | --- |
| Ticker symbol | ETH |
| Use | Smart contract platform and protocol-level blockchain |
| Year released | 2015 |
| Origin | United States |
| Maximum supply | Unlimited supply |
| Consensus algorithm | Ethash proof of work |
| Notable team members | Vitalik Buterin, Gavin Wood, Joseph Lubin |
| Notable partnerships | N/A |
| Mineable? | Yes |
Learn more about Ether and the Ethereum network
How does Ethereum work?
Ethereum works on 2 key elements: smart contracts and the blockchain.
Smart contracts allow Ethereum to process more than just transactional data. By combining lines of programmable code, developers are able to create digital versions of real-world contracts, such as a lease agreement or holding money in escrow. These are more commonly referred to as smart contracts. When these smart contracts are added together they form dApps. Each block of the Ethereum blockchain can carry both transactional data and outcomes of smart contracts executed within each dApp.
The blockchain is then updated by thousands of volunteers worldwide. These are better known as "miners" or "nodes". Miners utilise computing power and race to solve mathematical problems. The miner that finds a solution first gets to verify and upload the next block in the blockchain. The miner is then rewarded for their efforts with the native cryptocurrency, ETH. The technical term for this system is proof-of-work.
A new block of transactional and smart contract data is added to the Ethereum blockchain every 13 to 15 seconds. For every transaction or smart contract executed, users must pay a fee of ETH, otherwise known as a gas fee.
What is Ethereum 2.0?
After becoming the market-leading presence for the development of dApps, Ethereum developers realized that the current proof-of-work system could not handle the scale of transactions it was about to face. Within its lifetime, there have already been times when the system has become congested and inoperable.
As a result, the system is now upgrading from the proof-of-work system, which relies on miners contributing computing power, to a new proof-of-stake system called Ethereum 2.0. Ethereum 2.0 should increase decentralization and improve scalability.
Instead of miners contributing computing power, the proof-of-stake system will require users to deposit the native cryptocurrency ETH to become a network validator. Validators will then replace the role that miners completed.
Ethereum 2.0 should require far less computing power, validators should require less hardware, which should ultimately lead to an increase in nodes within the network. An increase in nodes should lead to a decrease in transaction times and increased decentralization.
The upgrade is set to be complete sometime between 2021 and 2022.