Finder is committed to editorial independence. While we receive compensation when you click links to partners, they do not influence our content.
Harley-Davidson motorcycle insurance rates
Compare premiums for your Street Rod, Fat Boy or touring CVO.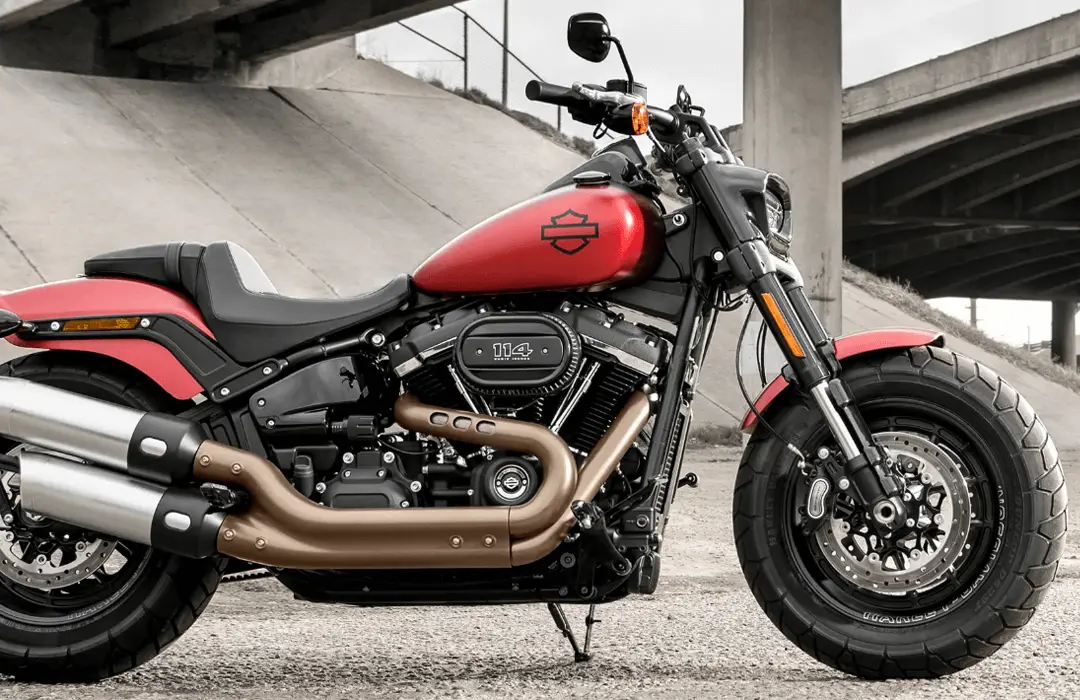 Insurance rates for your Harley depends on various factors like how frequently you drive it, your driving record and where you live. The average cost of motorcycles range from about $280 and $870 annually. But with the high cost of some Harleys, you could pay more.
Top Harley-Davidson models
Street
Sportster
Softail
Touring
Trike
CVO
How to compare insurance for Harleys
Insurance providers take many factors into consideration when pricing motorcycle insurance, including:
Theft rates. Harley Davidsons are in the top five for most stolen bikes, so this could affect your rates.
MSRP. You can pay anywhere from $6,900 to $44,000 for a new Harley. The more you pay, the higher your rate will be.
Deductible. Raising your deductible will help to lower your monthly insurance payment. But make sure you can still afford that higher deductible if you need to file a claim.
Coverage options. Make sure you're not paying for any unnecessary coverage.
Discounts. Look out for discounts you can take advantage of like multi-cycle and safe rider. If you've taken an H-D Riding Academy New Rider Course, you'll likely save money on your insurance.
Membership discounts. Membership in riding groups like Harley Owners Group can get you a discount with many insurance providers.
Warranty. Harley provides a 24-month unlimited mileage warranty for its bikes. But it doesn't include towing, so consider roadside assistance when purchasing your motorcycle insurance.
Engine size. Bikes with larger engines can push up the cost of insurance. Harley engines range from 450 ccs to 1900 ccs.
Storage. Storing your Harley in a safe and secure location can get you a discount.
Lay-up insurance. Keep your Harley covered against theft or damage while its garaged for the winter.
Harley Davidson car insurance rates by model.
| Model | Monthly insurance rate | Base motorcycle price |
| --- | --- | --- |
| HARLEY-DAVIDSON STREET | $101 | $8,400 |
| SPORTSTER | $254 | $11,250 |
| SOFTAIL | $258 | $18,900 |
| TOURING | $301 | $20,360 |
| TRIKE | $302 | $26,900 |
| CVO | $302 | $40,580 |
Harley Owners Group (H.O.G.)
For an annual fee between $29 and $49 H.O.G. members get access to discounts on Harley-Davidson motorcycle insurance, as well as information on organized rides and rallies. Full members get free roadside assistance, and it comes free when you purchase a brand-new Harley.
Get motorcycle insurance for your Harley Davidson
Bottom line
When looking to insure your Harley, you've got plenty of choices. Comparing your options while searching for insurance is the best way to find a great price.
Frequently asked questions about Harley
More guides on Finder