Finder is committed to editorial independence. While we receive compensation when you click links to partners, they do not influence our content.
Closing costs in Florida
Buying or selling in Florida? The type of property and the county it's in will determine your closing costs.
Editor's choice: LendingTree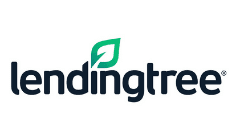 Easy to get started
View rates from multiple lenders
Get alerts when a better deal is available
Compare with LendingTree
Closing costs are inevitable when you're buying or selling a property. While they vary from state to state, the amount you'll pay in Florida depends on both the property and the county it sits in. As a buyer, you'll have to cover most of the fees and taxes.
At the moment, you can expect to pay between 2.15% and 3.23% of the total purchase price before taxes.
Average closing costs in Florida
The average closing costs in Florida come to approximately 1.98% of the purchase price. It may seem insignificant, but the amount you have to pay can quickly climb if you're buying an expensive home.
Across the state, the average home sells for somewhere between $200,000 and $300,000. If you buy a property in that range, expect to pay between $3,720 and $8,380 in closing costs before taxes. That amount accounts for appraisal, settlement and recording fees, along with title insurance and flood certification — which is required by the state.
Other fees
In Florida, you'll also have to post a fee for documentary stamps (or doc stamps), which is a percentage of the sales price. Then there are the taxes. You'll likely be subject to property and transfer taxes — when you add those in, you're looking at around $6,457 in closing costs after taxes.
Remember, these averages are based on sample data. Your closing costs may vary based on your lender, the size of your loan and whether or not you're paying in cash.
Compare mortgage lenders
Who pays closing costs in Florida?
In the State of Florida, the closing costs are divided between the buyer and seller, but it's not an even split. The buyer pays the bulk of the fees and taxes. The closing costs vary slightly between counties.
For the buyer
Name
Cost
Own attorney:
Varies
Lender's attorney fees:
Varies
Condo/HOA approval fee
Varies
Prorate condo/HOA charges
Varies
Recording fee
Usually $10 for the first page; $8.50 for additional pages
Survey fee
$200–$800 based on size of land
Appraisal fee
$300–$500
Property inspection fee
$400–$800
Doc stamps on mortgage
$0.35 per $100 of the sale price
Real estate tax
Prorated at closing
Permit search fee
Varies
Permit search fee
$400–$800
Title search and insurance (if you live in Sarasota, Collier, Miami-Dade or Broward County):

Purchase prices up to $100,000: $5.75 per $1,000
Purchase prices over $100,000: $5 per $1,000

Title endorsements
Varies
Intangible tax on mortgage
$2 per $1,000 of mortgage amount
Settlement and closing fee
$300–$800
Document preparation fee
Varies
Courier fee
$20–$75
Termite or pest inspection fee
$100–$150
Credit report
$15
Environmental certification report
Varies
Flood certification fee
$15
Homeowners insurance
Varies
Mortgage insurance — if down payment is less than 20%
Varies
Miscellaneous condominium fees
Varies
For the seller
| Name | Cost |
| --- | --- |
| Broker fees | Usually 6% of sales price |
| Own attorney | Varies |
| Doc stamps on deed | $0.70 per $100 of the sale price in all counties except Miami-Dade. There, it's $0.60, with a $0.45 per $100 surtax on any properties that aren't a single-family home. |
| Title search and insurance | $175–$400 |
| Recording fees | Usually $10 for the first page; $8.50 for additional pages |
| Prorate condo/HOA charges | Varies |
| Condo/HOA estoppel fee | Varies |
| Municipal lien and tax search fee | $250–$450 |
| Document preparation fee | $175–$250 |
| Mortgage payoff | Subject to loan balance |
| Real estate tax | Prorated at closing |
| Miscellaneous condominium fees | Varies |
Who pays for title insurance in Florida?
Title insurance works a little differently in Florida. In Sarasota County, Collier County, Miami-Dade County and Broward County, the buyer pays for title insurance and chooses the title company. In all other counties, it's the seller's responsibility.
How do closing costs in Florida compare nationally?
Florida's closing costs are relatively high. It ranks 16 out of 50 states for the average closing costs before taxes. Buyers and sellers in DC, New York and California have to fork over the most money, while Missouri, Nebraska and Iowa have the lowest closing costs.
What to know about buying a condo or co-op in Florida
Condos
To buy a condo, you'll need to qualify for a mortgage. When you purchase an individual condo, you'll receive a real estate deed and be responsible for paying property taxes.
Condos are regulated by the Florida Condominium Act. The legislation lays out your rights to the property and gives you an "undivided interest" in all the common areas of the building. You'll have to pay a monthly maintenance fee or a yearly homeowners association fee to cover the servicing of those areas that fall under the "undivided interest." The fee isn't tax-deductible.
Co-ops
If you buy a co-op, you won't own that physical piece of property. It's more accurate to say you buy into a co-op. You'll become a shareholder in the corporation that owns the building and, in return, get an exclusive leasehold on your unit.
Typically, the larger your co-op unit, the more shares you own. Instead of a mortgage, you'll need to take out a home loan to finance the purchase of a co-op. A mortgage is a loan that's secured with your property. The borrower owns the property, and pays it off over time. With home loans, the lender advances the funds to purchase the property in full.
Unlike in New York, the co-op ownership documents in Florida aren't consistent across properties.
This can cause confusion and make it more challenging to close on co-ops. In some cases, as an owner, you'll simply get stock in the building. In others, you'll get stock plus a proprietary lease, or an "occupancy agreement."
Bottom line
Closing costs can vary depending on where you live in Florida, the type of property you buy and how much it sells for. While the seller forks over some money, the buyer pays for the bulk of the fees and taxes, which typically add up to 1.98% of the average sale price.
Cut down on closing costs by comparing brokers, attorneys and mortgage lenders.
Frequently asked questions
More guides on Finder