Finder is committed to editorial independence. While we receive compensation when you click links to partners, they do not influence our opinions or reviews. Learn how we make money.
Best mobile banking apps of 2020
Pay bills, transfer funds or find the closest ATM through your mobile banking app.
Our pick for mobile banking: Chime Savings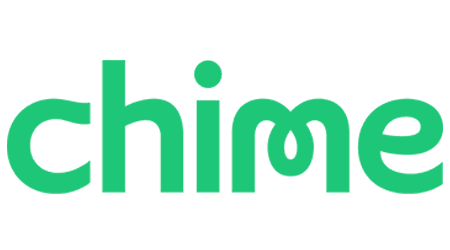 No minimum balance
No monthly service fees
Get your paycheck early
Go to site
Mobile banking lets you do a range of banking tasks without visiting a branch or logging onto a computer. We've rounded up the best mobile banking apps available today, so you can choose the one that's right for you.
How did we choose the best mobile banking apps?
The best banks for mobile banking use the latest technology to help you better manage your finances. For our best list, we analyzed over 20 banks and focused on low-fee institutions with top-rated mobile apps that go above and beyond simply allowing you to manage transactions. That meant diving into factors like bank fees, accessibility, account perks and in-app features.
What's changed in 2020?
For 2020, we added a list of the best mobile banking apps available today. All of our recommendations offer unique mobile app features that help you budget, save and track your money.
6 best banks for mobile banking
A closer look at the top banks for mobile banking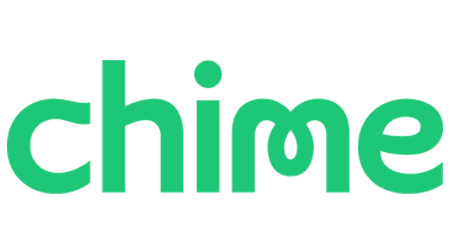 Go to site
Chime
Best for saving
Chime keeps you informed with real-time transaction alerts and daily balance updates through its mobile app. You can connect your debit card to Apple Pay or Google Pay. Plus, you get access to standard features like remote check deposits, money transfers and more.
Discover
Best for rewards
Discover has a top-rated mobile app that allows customers to mobile deposit checks, view and redeem rewards, locate an ATM and manage your debit card. If you have a Discover credit card or loan, you can also manage those in the mobile app.
Ally Bank
Best for ATMs
Ally Bank has a sleek mobile app that lets you remote deposit checks, transfer money, pay bills, find nearby ATMs and set debit card preferences. The app requires fingerprint or face authentication for extra security. Plus, those who use Ally Invest can manage their investments and their bank accounts all in one place.
Capital One
Best for APYs
With the Capital One mobile app, you can pay bills, monitor your credit, send and receive money through Zelle, remote deposit checks and get real-time notifications about your spending. Capital One also offers sophisticated savings tools that allow you to set, manage and track savings goals directly in the mobile app.
Simple
Best for no fees
The Simple mobile app has built-in budgeting and savings tools that help you manage your money on the go. You can block your debit card from your phone, deposit checks, send transfers and use third-party services like Square, Venmo and PayPal.
PNC Bank
Best for Budgeting
With PNC's virtual wallet, you can track your expenses, manage budgeting categories, see upcoming due dates for bills and more. You can also use the app to make cardless payments and ATM withdrawals with your PNC debit card.
What is mobile banking?
Mobile banking is a system that lets the customer of a financial institution process transactions through an app on your smartphone or tablet. This is not to be confused with contactless payments, which use Near Field Communications (NFC) technology to allow you to use your phone to pay for things by tapping it near another device.
Mobile banking apps and features
Most major banks have a mobile app that allows their customers to access their accounts on the go. Here's what the Big Four have to offer:
Mobile banking app
Features
Chase

Deposit checks
Pay bills
Send and receive money with Chase

QuickPay

®

with Zelle

®
Set up account alerts to notify you if your balance dips too low
Find nearby Chase branches and ATMs
Check your balance and recent transactions
Get information on rewards for your Chase credit and debit cards

Wells Fargo

Deposit checks
Pay bills
Transfer money
Text banking capabilities
Get cash at an ATM even if you don't have your card
Get Bill Pay reminders sent to your phone
Check your balance and recent transactions

Bank of America

Deposit checks
Pay bills
Send and receive money with

with Zelle

®
Set up account alerts to notify you if your balance dips too low
Check your credit score
Check your balance and recent transactions
Set budgets and monitor your spending in different categories
View cashback options from BankAmeriDeals®

Citibank

Deposit checks
Pay bills
Transfer money
Set up account alerts to notify you if your balance dips too low
Find nearby Citibank branches and ATMs
Check your balance and search up to your last 150 transactions

Buy and sell ETFs, equities and mutual funds with your iPhone or Apple Watch
What are the advantages of mobile banking?
Save on time. Instead of going to a bank and waiting in line to talk to someone, you can check account balances, schedule and receive payments, transfer money and organize your accounts from anywhere.
Convenient for managing funds on-the-go. Do your banking at a time and place that suits you without having to worry about business hours.
Stay on top of your finances while traveling. Banking apps allow you to pay your bills, send and request money, and get help from anywhere in the world with Wi-Fi, regardless of whether or not there's a branch nearby.
Security measures are built into the app. Generally, good mobile banking apps have a security guarantee or send you a SMS verification code you need to input to authorize a payment for added security. Some apps even have GPS capabilities to help figure out if someone other than you has your credit card.
Back to top
What to look out for
Before you start mobile banking, here's what you should look out for.
Security. Ensure that all your financial details are kept safe with authentication by having a user ID, password and PIN. Some banks let you log in with your fingerprint or face to keep you safe, but you need to have a phone that supports the technology.
Access to customer service. Banks have a lot of customers, so they need to able to produce a mobile banking infrastructure to handle large volumes of transactions at a time. Services should be available 24/7 and all systems should be working within the app.
May not be available. Some smaller banks don't have mobile apps available. If you prefer to handle most of your finances from your phone, check to make sure an app is available before signing up for an account with a new bank.
The difference between a digital bank and mobile banking and how to compare digital banks
Is mobile banking secure?
Although there's still a chance of having your security breached with mobile banking, it's less likely to happen than it would with online banking. This is because you have a higher chance of downloading malicious software or navigating to a fake bank's website when you use your web browser. The mobile app adds a layer of security to your banking experience and reduces your likelihood of falling for a phishing attack.
How to keep your information secure
Mobile phone apps can only do so much on their own to keep you secure, such as logging you out after a certain amount of inactivity or making you provide a password or SMS codes. Banking on a public Wi-Fi connection or leaving your phone unlocked when you're logged in to a banking app leaves your account at risk. Even if you aren't logged in, taking screenshots of your balance or keeping your passwords in a note app can let your information leak — to stay safe, keep your phone locked when it's not in your hand.
Compare accounts with mobile banking
Bottom line
Mobile banking is used in many parts of the world and can be a great tool if used properly and securely. You can check your account details from anywhere and get notifications when there's suspicious activity on your account, helping you get more control of your finances. Before you commit to a new bank account, make sure to compare to get the best APY and features for your needs.
Frequently asked questions
More guides on Finder