Ask an expert: What are the most common mistakes people make when buying life insurance?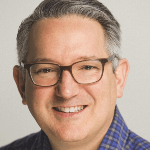 Jake Tamarkin
Cofounder of Everyday Life Insurance
1. Buying life insurance can feel like a complex and unpleasant process, so people often take the first option to just get it over with asap, even though it may cost them thousands of dollars extra over time. The insurance companies know you want to do this and are quite happy to charge you quite a bit extra for that convenience. A life insurance policy is a big ticket item — you wouldn't take a shortcut on your house or car, right?

2. Shopping based on budget, rates and product features (i.e. the way the insurance companies want you to shop) as opposed to taking the time to truly understand your needs and then going from there. These are big, long-term contracts. It's worth figuring out what you need before you go shopping around, and considering how your needs are going to change over time.

3. Remember that insurance agents are salespeople, not financial advisors. In most cases, they're not required to act in your best interest. So, it's a mixed bag in terms of the quality of advice you will get from them, and it pays to get a second opinion. As a rule of thumb, most healthy-ish people should be able to get all of their life insurance needs met at a cost of less than 1% of their income. In other words, if you're making $50,000/year and the agent is recommending a policy that costs more than $500/year, tell them to take a hike!