Finder is committed to editorial independence. While we receive compensation when you click links to partners, they do not influence our opinions or reviews. Learn how we make money.
How to buy life insurance
9 steps to finding a policy that suits your financial obligations and budget.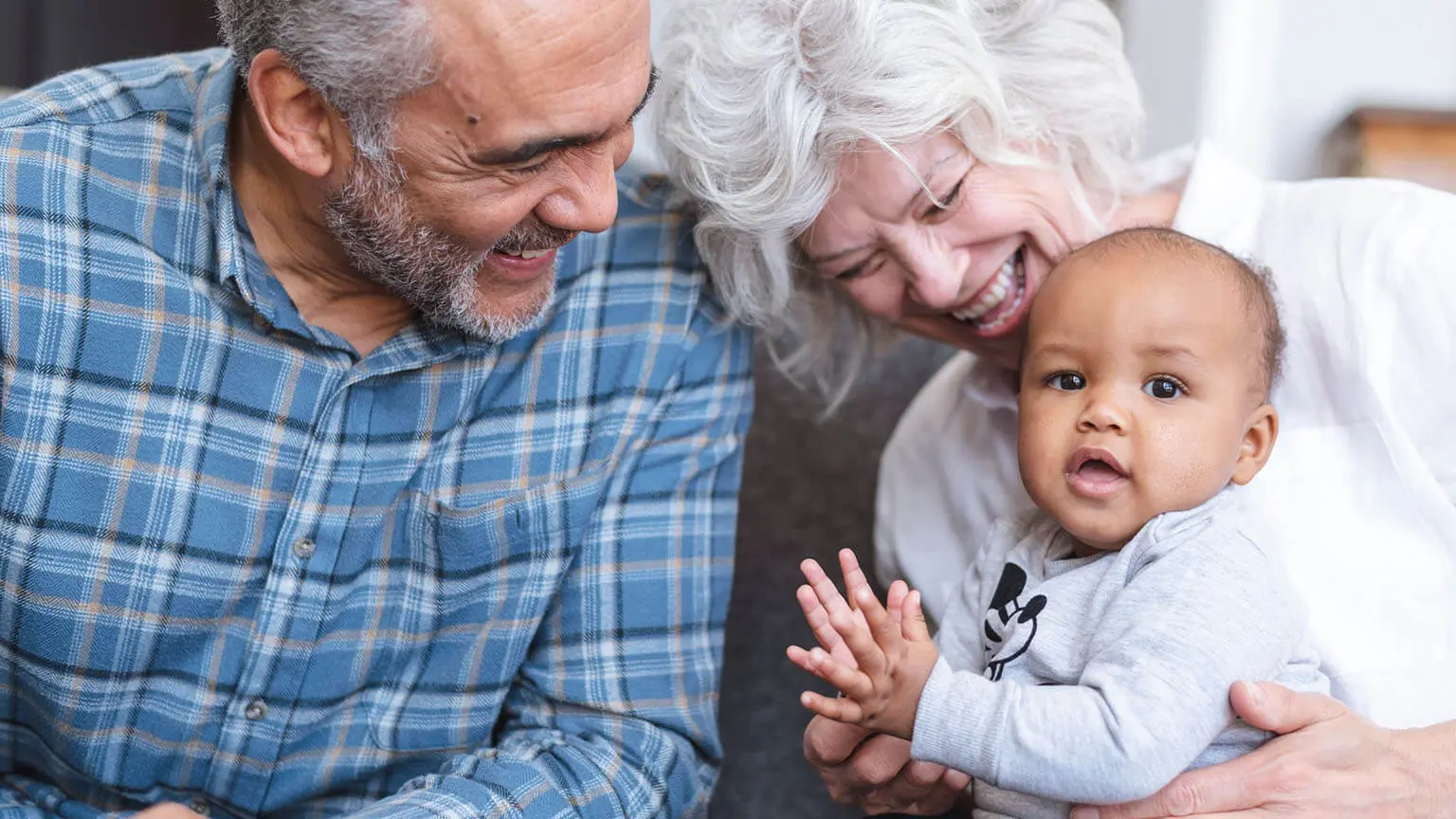 If your loved ones depend on your income, consider buying life insurance as a key part of your financial plan. These are the nine steps to finding the coverage you need at a price you can afford.
Step 1: Choose a path to purchasing a policy
There are a few ways to go about buying a policy independently:
Go straight to the insurer. This is the most independent and straightforward way to buy coverage – but you'll need to do some research on your own. This method cuts out the middleman and can potentially lead to discounts, especially with bigger insurers. They often sell multiple types of insurance, and offer discounts for combining life insurance with auto or home insurance.
Shop online. Many companies now offer online quotes, which makes it easy to compare coverage and rates from a few insurers at once. If you go down this route, don't give out sensitive information – like your Social Security Number – until you actually apply for a policy.
Speak to an agent. Insurance agents usually represent one or more companies. Think of them as a conduit between you and the insurance company. An agent can guide you in choosing the right policy for your needs and budget. They can also help you to fill out your application and gather documents.
Work with a broker. While agents sell policies from specific companies, brokers work directly with the buyer – a.k.a you. An insurance broker will assess your unique needs and answer any questions you have. They'll then use their knowledge and expertise to find you the best possible policy.
Step 2: Decide on a policy type
Most life insurance policies fall into one of two categories: term or permanent. For most people, term life insurance is the cheapest, most straightforward to cover expenses during key working years.
Term life insurance
The simplest and most straightforward policy, term life insurance lasts for a set period of time — like 10, 15, 20, 25 or 30 years. If you die during the term, your beneficiaries will receive a death benefit equal to the value of the policy.Because this type of coverage is temporary, term life is less expensive than a permanent policy.
Permanent life insurance
Performance life insurance policies offer lifelong coverage — as long as you pay your premiums. They offer a guaranteed death benefit and also earn cash value over time. Since they have an investment component, these policies cost more.
What are the most common policy types?
Step 3: Determine how much coverage you need
Once you've settled on a policy, think about how much money your beneficiaries will need to maintain their lifestyles when you're gone — and aim to take out a policy to match.
To crunch the numbers, take these factors into account:
Income. The general rule of thumb is to buy a policy that would replace your income and cover your family's cost of living for five to 10 years. An easy way to do this is to multiply your salary by five or 10.
Assets. Over time, you may have acquired assets such as a house, car, savings account or 401(k). Your life insurance policy should protect these assets, so total them up and add that amount to your coverage.
Debt. Your debt doesn't die with you. To prevent that burden from landing on your beneficiaries, consider any outstanding debt — such as a mortgage, student loans or credit cards.
Financial obligations. Add up all of your other expenses now and in the future — like childcare or college tuition.
Step 4: Research life insurance companies
The US has the largest life insurance market in the world, so you have plenty of options. To filter your list of reputable insurers, consider:
Policy features
Available riders
Minimum and maximum coverage amounts
Financial strength. An insurers' financial strength points to its ability to pay claims. Look for insurers with an A.M. Best rating of A or higher.
Cost of coverage
Customer reviews
Claims process
Then, compare quotes from your shortlist of companies. Most insurers will offer anonymous quotes, or only ask for basic health and contact details to give you a rate.
Step 5: Select a policy that suits your needs and budget
Consider coverage amounts and premium prices, and settle on a policy that meets all of your needs. Life insurance is an investment, and you need to be able to pay your premiums to keep your policy in force.
What are the most common life insurance riders?
Most insurers allow you to customize your coverage with riders, such as:
Accelerated death benefit rider. If you're diagnosed with a terminal illness, this rider pays out a portion of the death benefit.
Critical illness rider. If you're diagnosed with a critical illness, this rider pays out a lump sum. Heart disease, cancer, stroke and kidney failure are among the common covered illnesses.
Disability income rider. If you become totally disabled and can no longer work, this rider will pay a monthly cash benefit for a specific period of time.
Term conversion rider. Gives you the option to convert your term life insurance policy to a permanent policy within a certain time frame.
Waiver of premium rider. Pauses your premiums if you become unemployed or fully disabled and can't work.
Child term rider. Pays out a death benefit if your child dies, and usually expires when your child gets married or turns 25.
Return of premium (ROP) rider. Reimburses you for any premiums paid if you outlive your term life policy.
Step 6: Apply for coverage
Typically, you'll need to provide your personal and contact details, and fill out a health questionnaire. To speed up the application, keep this information handy and answer your insurer's questions as quickly as possible.
How do I apply for coverage?
You can expect to be asked for the following information:
Name
Age
Gender
Height and weight
Phone number, address and email address
Employment and income
Lifestyle and hobbies
Smoking status
Alcohol and drug use
You might also need to provide these documents:
Proof of identity (driver's license, passport or state-issued ID)
Proof of income (a pay stub or recent tax return)
Proof of residency (a copy of your lease or utility bill)
Step 7: Take the medical exam
Most policies require a medical exam, which helps the insurer get a complete picture of your health. It's similar to a basic physical, and your insurer pays for it. They'll send a medical professional to your home or office at a time that's convenient for you.
During the exam, the technician will record your height, weight, blood pressure and cholesterol, and take a blood and urine sample. They may also ask you about your personal and family medical history.
If you'd prefer to skip the medical exam, many insurers offer no-exam policies, though they're significantly more expensive.
Step 8: Wait for your application to be reviewed
After you've completed the health questionnaire and medical exam, an underwriter will assess your application. They'll cross-check the information you provided to determine your risk and how much you'll pay for your coverage. This process can take anywhere from a few business days to eight weeks. And it could take longer if the underwriter discovers any red flags or missing information.
Step 9: Sign off on your policy
Once the underwriter approves your application, they'll send you the policy documents for review. Double-check all the details, including the premium, coverage and riders. If you're happy with the policy, sign the documents and authorize a method of payment for your premiums.
You can also decide whether you'd like to pay your premium monthly or annually.
Compare life insurance companies
Bottom line
There are various ways to buy life insurance, including through agents and brokers and directly from insurers. But before you commit to coverage, do the math to work out how much life insurance you need.
Then, compare life insurance companies to find the best possible policy and premium.
More guides on Finder