Finder is committed to editorial independence. While we receive compensation when you click links to partners, they do not influence our opinions or reviews. Learn how we make money.
Car vandalism around Halloween
Halloween mayhem costs $2.8 million in car damage every year, double the trouble compared to other days.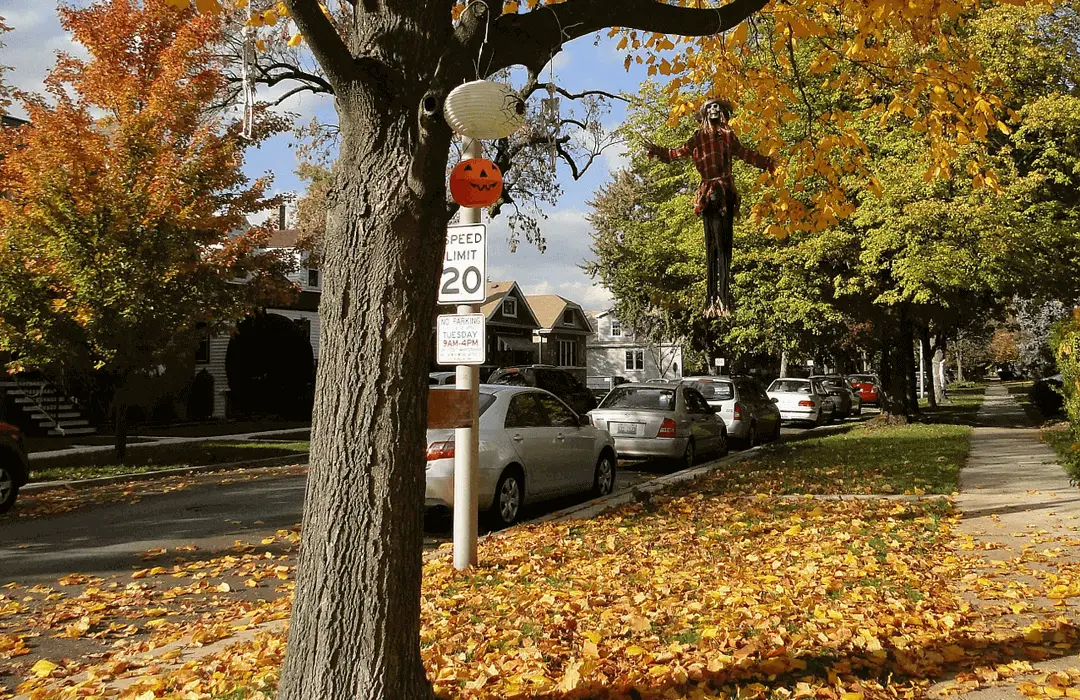 Halloween often brings out the most mischievous of car pranks, and that could mean a higher chance of costly damage to your car. In light of that ghastly risk, prevent trouble by securing your car ahead of time.
What is Mischief Night?
Mischief Night is similar to Halloween where people play minor pranks on neighbors, friends or strangers. It happens on October 30th — the night before Halloween — and is sometimes called devil's night, gate night, goosey night or even cabbage night.
Traditionally, teens and young adults may have started the night of mischief before other celebrations like Guy Fawkes Day. Some people think it was a response to the Great Depression or World War II. Like most other folksy holidays, though, Mischief Night probably can't be traced reliably to one single time or place.
Common car pranks on Mischief Night
Cars are easy targets for pranksters because most people aren't watching their cars the night before Halloween. And while Mischief Night pranks are supposed to be harmless, some tricks go a little too far.
Common car pranks include:
Egging
Throwing firecrackers
Stealing tires
Breaking windows
Toilet-papering or Saran-wrapping
Car-tipping
Putting rotten food or other objects in open windows
Smashing pumpkins
How common is car vandalism around Halloween?
Car owners report 81% more vandalism claims on Halloween
than the annual daily average, according to the 2013 Highway Loss Data Institute (HLDI) bulletin on vandalism.
The month of October also sits as the fourth-highest month for car vandalisms, seeing 6% more claims than average. As a reference point, the annual daily average is nearly 700 vandalism claims.
Car vandalism claims by holiday
With the average daily claims represented by the number 1.0, compare the percentage above or below the average for holidays with the most vandalism claims.
| Holiday | Relative average daily claims |
| --- | --- |
| Halloween | 1.80 |
| Fourth of July | 1.45 |
| New Year's | 1.38 |
| St. Patrick's Day | 1.00 |
| Thanksgiving | 0.75 |
| Christmas | 0.55 |
Which days are the worst for vandalism?
The worst day of the week for vandalism is Saturday, with Sunday following close on its heels. Both Monday and Friday tie for the third-worst vandalism days.
Since neither Mischief Day nor Halloween 2019 fall on these days, you might expect less of this crime than usual, although the odds are still worth safeguarding your car.
Car vandalism claims by day of the week
With the average daily claims represented as 1.0, compare the percentage of claims above or below the average that takes place on each day of the week.
| Day of the week | Relative average daily claims |
| --- | --- |
| Monday | 1.00 |
| Tuesday | 0.90 |
| Wednesday | 0.90 |
| Thursday | 0.85 |
| Friday | 1.00 |
| Saturday | 1.15 |
| Sunday | 1.10 |
Which counties have the most Halloween vandalism claims?
Los Angeles county topped the list with an average of 27 claims on Halloween, according to the HLDI vandalism report. That number is nearly double its annual daily average.
Four of the top 10 counties with the most Halloween vandalisms are in California, and three in Texas. Urban areas tend to have higher annual daily averages compared to other cities, likely because a higher population means more chances for car vandalism.
Most vandalism claims by county
| County | City | State | Total annual claims | Annual daily average claims | Halloween daily average claims |
| --- | --- | --- | --- | --- | --- |
| Philadelphia | Philadelphia | Pennsylvania | 11,671 | 6 | 13 |
| San Diego | San Diego | California | 12,048 | 7 | 13 |
| Los Angeles | Los Angeles | California | 25,977 | 14 | 27 |
| Cook | Chicago | Illinois | 21,382 | 12 | 22 |
| Maricopa | Phoenix | Arizona | 11,216 | 6 | 11 |
| Santa Clara | San Jose | California | 14,019 | 8 | 13 |
| Dallas | Dallas | Texas | 13,737 | 8 | 11 |
| Alameda | San Francisco | California | 13,322 | 7 | 11 |
| Bexar | San Antonio | Texas | 12,214 | 7 | 9 |
| Harris | Houston | Texas | 21,165 | 12 | 15 |
How much does Halloween vandalism cost to clean up?
Car mischief around this holiday costs $2.8 million per day for the insurance industry, says the HLDI. That cost is double the average annual daily cost. For individuals, the average car insurance claim was $1,660 for vandalism claims on Halloween.
Keep in mind that this cost is only related to insurance claims, so damage may be higher. Minor vandalism that's easy to fix — like egging — might go unreported.
How do I prevent vandalism to my car around Halloween?
Whether you're out trick-or-treating or watching a scary movie at home, there are ways to avoid trouble. You might also consider making sure your car insurance policy has comprehensive coverage just in case you do need to make a claim.
Keep your car safe on Mischief Night with a few simple tips:
Park in a garage.
Use a security camera.
Drive on well-lit streets.
Lock your doors.
Roll up all windows.
Methodology
To bring you this report, we dove into the Highway Loss Data Institute's Vandalism bulletin from September 2013. The study used information from January 2008 to December 2012 on cars up to nine years old. These numbers are likely underreported since they only involve insurance claims, not reports of car vandalism, and claims were only counted for areas with more than 500 vandalism reports.
In the HLDI report, we compared information about the annual daily average number of vandalism claims and cost. Then, we looked at which days of the week and which holidays had the most vandalism claims relative to the annual daily average. Last, we compared the risk of Halloween vandalism for the top 10 counties who have the highest annual daily averages for vandalism claims.