Finder is committed to editorial independence. While we receive compensation when you click links to partners, they do not influence our content.
Forex trading for beginners
Forex trading 101: What you need to know and how to begin.
Forex refers to the foreign exchange market, which is where international currencies are traded against each other with profits and losses made on shifting exchange rates.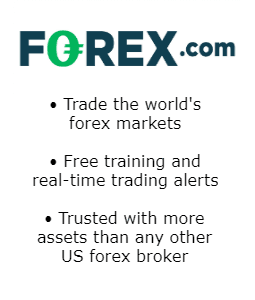 Forex.com foreign exchange trading
Access more than 80 currency pairs from your desktop or phone with this all-in-one hub.
Access more than 80 currency pairs, plus gold and silver
Trade on desktop, web and mobile devices
Free training, pro charts and expert analysis
$50 minimum opening deposit
Fast paced:
Currencies are traded 24 hours a day, five days a week. When the market closes in one country, it opens in another – so prices are changing constantly.
Extremely big:
The forex market dwarfs the stock market in terms of the sheer value of trades being made. Figures change constantly, but the forex market typically sees trillions of dollars of trades being made every day.
Decentralized:
There is no actual forex marketplace that trades run through like there is with share trading. Instead, buyers and sellers make direct over-the-counter deals with each other.
High liquidity:
Liquidity refers to how easily an investment, in this case currency, can be bought and sold without its value being affected and how easily it may be exchanged for other assets. Currency is the asset with the highest liquidity.
How does forex trading work?
All forex trades involve simultaneously buying one type of currency and selling another. These are known as currency pairs. Think of each currency pair as a different individual product which is bought and sold. The first currency listed is known as the base currency, while the second is the quote currency.
Example: USD/AUD = 1.25
The US dollar (USD) is the base currency and the Australian dollar (AUD) is the quote currency.
When you buy a currency pair, you are buying the base currency and implicitly selling the quote currency. The opposite applies when selling a currency pair, where you are selling the base currency and implicitly buying the quote currency.
Example: USD/AUD = 1.25
If you buy this currency pair, you are buying USD at a rate of $1.25 AUD per USD.
If the American dollar goes up in value relative to the Australian dollar between when you buy this currency pair and when you sell this currency pair, you will have made a net profit.
The bid is the buying price. It refers to how much of the quote currency you need to buy one of the base currency. The ask is the selling price and it refers to how much of the base currency you will need to sell to get one of the quote currency.
Example: USD/AUD = 1.25
The bid would be 1.25 because you need $1.25 in AUD to buy one full US dollar.
The ask would be .80 because you need to sell $0.80 in USD to get one Australian dollar.
Just because you're in America doesn't mean you have to trade American currencies – you might buy a currency pair of euros and Japanese yen (EUR/JPY = 114.41). The key to actually making money with forex trading is to have an understanding of how currency values are likely to change. If you aren't following shifts in both the euro and the Japanese yen, then that particular trade may not be a good idea.
How does the forex market work?
The foreign exchange market is the largest, most liquid and arguably, the oldest in the world. Each day, an average of about $5 trillion in forex transactions are made worldwide on a variety of trading rooms and exchanges. Some of these markets are regulated by national authorities, such as forex transactions on futures exchanges, that have large numbers of individual traders. Other forex trades are done off the exchange in bank trading rooms and are more commonly used by commercial customers (institutions, banks, manufacturers) in large denominations.
There are three ways to trade forex: the spot market, the forward market and the futures market. The spot market is based on current prices. Here, one party agrees to deliver a currency amount to another party at the agreed-upon exchange rate value. When the trade is settled, it results in a cash payment in the actual currency that is paid within a few days.
In the forward and futures markets, trades are made in cash (for example, forex trades at the Chicago Mercantile Exchange are traded in US dollars), as opposed to using the actual foreign currency which occurs in the spot market.
In the futures markets, forex futures have specific standardized details, including the contract size, delivery and settlement dates, and minimum price changes. The exchange acts as a counterparty to all trades and provides clearance and settlement. The forwards market allows traders to make customized deals about the size, delivery features and settlement procedures. It is primarily used by commercial traders.
In any forex trade, there is a bid and ask price for the purchase or sale of any listed currency. The difference between the bid and the ask is called the spread. This spread is determined by supply and demand.
Who trades forex?
In a global, commercially interlinked economy, anyone who does business outside of their own country or wants to speculate in the currency valuations is a candidate to trade forex.
Individuals who want to speculate in forex can use the spot, options and futures markets to trade. (Check out our take on speculative forex trades.) With the advent of internet forex trading, access has been opened to anyone who qualifies for a brokerage account. This strategy has been made simple because of pairs trading. This allows speculators to buy or sell a pair of currencies (e.g. eurodollars vs US dollars) in a single trade.
How has the internet simplified forex trading?
The greatest advance for forex trading was the internet. Online brokerage firms specializing in forex trading have opened this asset class to a wider audience than ever before. Some online forex brokers allow traders to speculate in an individual currency, while others offer pairs trading in currencies (buy one and sell another) that simplifies the execution but not the strategy research to take the position.
For instance, traders can evaluate the interest rate differences in two different countries and buy the currency with the higher interest rate, while shorting the currency with the lower interest rate. Trading the spread is a common strategy, and some online forex brokers have made this type of pairs trading easy and with minimal spreads. Traders should also do price comparisons (spreads and commissions), evaluate the broker's reputation, minimum account size, customer education resources, and know the margin interest rates that are required.
Many online forex brokers also provide charting and some analytical tools, online client support and 24-hour access. Some firms have even been rated as being better for novice or sophisticated traders. For beginners, this includes TD Ameritrade FX and Forex.com.
Forex brokers also offer a variety of ways to trade forex. This is done via futures, options, indexes, commodities, spread betting and even cryptocurrencies.
Risks and rewards of forex trading
Individuals who want to speculate in forex have more options to trade today than ever before. Here are some of their choices:
Specific foreign currencies.

For individuals interested in country-specific political and economic events, such as interest rate moves, changes in imports and exports, environmental events and employment rates, they can develop a strategy to sell or buy a specific foreign currency. Then, they can execute this strategy using an online forex broker.

Foreign currency options, ETFs and futures.

Options, ETFs and futures on foreign currencies are available. This means individuals can use leverage to take a position. However, leverage magnifies profits and losses, so know the risks, especially if you are trading on margin.
Although opportunities abound for those who want to speculate in forex, there are also a lot of risks. Here are some things to consider:
Regulated futures exchanges and brokerages.

Since this is a global trading market, it is worth noting that

forex trading is almost completely unregulated, except in certain countries. This means investors should make sure they are protected in the event a brokerage firm becomes insolvent or there are irregularities in a trading account.

Trading on margin.

There is also risk associated with trading on margin. Margin involves using money that is borrowed from the brokerage firm. It must be repaid with interest by a specified date if a position becomes unprofitable.
How do I make money trading forex?
Remember, the actual asset you are buying and selling is currency pairs. Your profits depend entirely on how the value of those two currencies change relative to each other.
The margins on forex transactions can be quite small, for example, a smart trade might net you a profit of one cent on every dollar. This means that traditionally, you could only make real money on the forex market if you could afford to invest huge sums. However, now everyone can stand to make reasonable returns thanks to the widespread use of leverage, also known as buying on margin.
When it is available, buying on margin involves risk because you are borrowing money from the broker and have to pay interest on this loan. While it has the effect of magnifying your profits, it also can magnify your losses. And if you are using the futures market to trade and you receive a margin call when your position loses money, you have to meet the margin call with your broker by the start of trading the next day. If you miss that payment, your position is sold off at a loss. This money combined lets you make bigger investments for potentially bigger profits, but poor investments mean the losses are bigger too.
Example: You have $2,500 to invest in a currency pair
You're feeling good about the odds so you decide you want to use leverage to magnify your potential earnings and get another $2,500 from your broker. Now you can invest $5,000 in total.
If your forex investment goes up in value and is now worth 10% more, a $2,500 investment (without leverage) would net you $250 profit. A $5,000 investment (with leverage) would get you a $500 profit.
If the forex investment goes down in value then your losses are also magnified. If your margin account drops below a certain value then your broker may require you to put more funds into it or close it and extract the remaining funds to cover their losses.
Predicting currency movements
The key to making smart trades is to understand the market. With forex, that means understanding the international currency market and foreign exchange rates. It's important to keep up with the news and keep an eye out for factors that may affect currency values, like strong economic growth, natural disasters or political strife.
Learn more about tactics in our guide to forex trading strategies.
How to get started?
To start forex trading, you'll need a forex trading account. Through this you can access features like margin accounts, leverage and a wealth of research and market analysis tools. For practical purposes the only viable forex trading accounts for individuals are based online. This is because only electronic mediums can keep up with the pace of forex trading.
Signing up for a forex account online usually takes about 5-10 minutes
You will need to provide your name, date of birth, address, contact details, residence information and proof of identification
Some providers may require you to provide different levels of personal financial information
Compare forex trading platforms
How to choose a forex trading account?
There are a variety of trading account options available, each with different benefits. Compare them by asking the following questions:
What are their brokerage fees?
What types of trades can I do with them? Only forex or shares too?
Do they offer helpful information and advice?
How easily can I link my trading account with my bank account?
Glossary and FAQ
Do you keep running into terms you don't know? Try keeping our glossary handy.
Do you have a specific question you still need answered? Look for it in the forex FAQ.