Finder is committed to editorial independence. While we receive compensation when you click links to partners, they do not influence our opinions or reviews. Learn how we make money.
FHA mortgage calculator
See what your monthly payment could be with this government-backed loan.
Editor's choice: LendingTree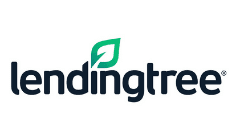 Easy to get started
View rates from multiple lenders
Get alerts when a better deal is available
Compare with LendingTree
The Federal Housing Administration helps make mortgages more affordable and accessible for approved homeowners. Criteria is lenient, requiring 3.5% of the purchase price down and a credit score as low as 580 for approval. Use our interactive calculator to learn what your monthly payments could be — including a payment breakdown.
How to use the FHA mortgage calculator
Enter your property's location and home price to get an idea of what your monthly FHA mortgage payment might be:
Enter the ZIP code of the property location to help determine the maximum loan amount you might qualify for.
Enter the property's home price. You'll see the Down Payment field change to reflect your property location and price.
Select your estimated credit score range from the drop-down.
Select the loan type you're interested in from the drop-down — either 30-year fixed or 15-year fixed.
Advanced options
More information about your property can make for a more accurate estimated monthly payment:
5. Enter the mortgage rate you expect to qualify for.
6. Enter estimated property taxes either as an amount or percentage of your home's value. Entering one field will update the other.
7. Enter your estimated yearly home insurance costs and any monthly HOA fees.
Review your estimated monthly payment based on the information you've supplied, along with the total loan amount. The pie chart breaks down your monthly payments visually by principal and interest, mortgage insurance, property tax, homeowners insurance and HOA payments.
FHA mortgage calculator terms
Down payment
This is the amount of money you'll pay up front when you close on your mortgage.
FHA loans require a minimum of 3.5% down, which is significantly less than the up to 20% down payment you might see with a traditional mortgage.
Maximum loan amount
This is the maximum amount of money that you can borrow with your mortgage through the FHA. Your maximum loan amount depends on your property's ZIP code.
Maximum loan amounts through the FHA range from $331,760 in low-cost areas and $765,600 in more expensive areas.
Credit score
Your credit score determines the mortgage amount and interest rate you ultimately qualify for through the FHA. FHA loans rely on FICO scores and generally require a fair minimum credit score of 580, though a score as low as 500 might see approval with a higher down payment and mortgage rate.
FICO credit scores range from 300 to 850:
Excellent: 740 or higher
Good: 670–739
Fair: 580–669
Poor: Up to 579
Loan type
The loan type for this calculator is the repayment term of the loan. FHA loans offer terms of 15 or 30 years. The 15-year term comes with higher monthly payments, but you'll save more in interest over the life of the loan.
Upfront MIP
This is the mortgage insurance premium added to your total home loan at closing. Different from private mortgage insurance (PMI), which insures your mortgage lender against a default on your own loan, the FHA mortgage insurance premium goes into a pool of money that's used to insure other borrowers through the program.
The upfront MIP is typically 1.75% of your loan amount.
Property taxes
This is the tax due to the state, county or local area in which your property is located. It's based on the assessed value of your property and due annually, adjusting as your property value and inflation rates increase.
Taxes are paid annually as part of your mortgage or directly to the government, depending on your mortgage.
HOA dues
Homeowners association (HOA) dues may be required if your home is in a planned development. HOAs are typically nonprofit organizations that collect dues to share maintenance and improvement costs for community amenities like landscaping, clubhouses or trash disposal.
You pay these fees separately from your mortgage. But because they're often due monthly, you'll want to factor them in to determine your monthly costs of homeownership if they apply to your property.
Homeowner's insurance
This type of insurance policy protects your home and belongings from fire, water and other damage. Mortgage lenders require homeowners insurance, most often rolling your policy cost into your mortgage payments and submitting payment to your insurance company on your behalf.
How to calculate a monthly payment for an FHA loan
Figure out what your monthly mortgage might look like without a calculator:
Find your base loan amount by subtracting your down payment from the price of your home or property.
Multiply the base loan amount by the interest rate. FHA loans start at 3.5%.
Find your upfront MIP by dividing the loan amount by 1.75%, the FHA's rate as of August 2020. Add this total to your final loan amount.
Divide the final total by the loan term of 15 or 30 years.
Divide the annual total by 12 for an estimated monthly payment before other fees and taxes.
Add your annual property taxes, homeowners insurance and other fees.
Related Posts