Finder is committed to editorial independence. While we receive compensation when you click links to partners, they do not influence our opinions or reviews. Learn how we make money.
Where to get dental practice loans
Editor's choice: SmartBiz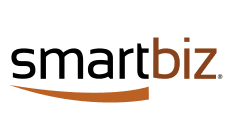 Large network of SBA lenders
Low potential APR
Loans from $30,000-$5 million
Check eligibility
Ready to expand your dental practice or open a new one? These tips can help you find a loan.
Opening a dental practice is an expensive task. You've got to find a space to house your practice, hire employees, outfit your offices and spend valuable time on marketing to get new patients through the door. And if you're a recent graduate with debt? Things can be even harder.

Fortunately, there are a number of business loan options available to dentists at every stage of practice. Just be prepared to compare a lot of options — when it comes to your practice's financial future, you'll want to make sure you get everything just right.
What loan options are available to finance my practice?
You likely won't be able to finance your dental practice with just one loan, but you can find a variety of loans that can cover all the expenses that come with running your own business.
Specialty lenders. There are lenders that specialize in funding dental practices. By researching these, you can find a partner that understands your business's exact needs and will be able to work with you for years to come.
Commercial real estate. Purchasing an office space may be one of the single most expensive costs to starting or acquiring a practice. Fortunately, financing options are available to help with commercial properties.
Business equipment. Furnishing multiple dental suites can be an expensive task, especially when you're just starting out. A loan for business equipment will allow you to finance and spread out the total cost over multiple years while you work on expanding your business.
SBA loan. Many dental practices qualify as small businesses, which means yours might be eligible for a Small Business Administration (SBA) loan. However, you'll need an exceptional business plan and good personal credit to qualify for one of these coveted loans.
Invoice financing. Get an advance or line of credit on your accounts receivable to bridge the need between the time you invoice patients and when you're actually paid.
General purpose. There are also standard business term loans that can that can be used for just about any legitimate business expense that may fall outside of the specialized options above.
Compare loans for a dental office space
What if I want to purchase a dental practice?
Buying a practice is a viable option for some, but it often comes with a high cost — you'll be paying for the name of the business and the clients on top of all the equipment and space. Fortunately, there are multiple ways to go about buying a dental practice.
Financing can come from one of two sources: the seller or a third party. In either case, you'll need to provide a good deal of information. Your resume, annual income and credit score are just a few of the items you may need. The purchase of an existing practice is also separate from the purchase of upgraded equipment — or real estate, if you plan on buying the location. Talk with your advisers in detail about your wants and needs so that they can assist you with determining what's feasible.
What will I need to apply?
While requirements vary based on the lender, here are few basic details you can expect to provide:
Your business plan
Personal banking and income documents
Business revenue documents
Your dental and DEA license
A statement of your personal net worth
Details of what the loan is for and how much you need
4 tips to running a successful community dental practice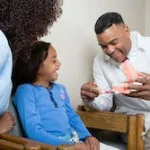 Manage your team well. A huge part of a successful business is a successful team. Keep your team informed, listen to them and have confidence in your decisions as a leader.
Communicate on all fronts. Marketing is important, but so is making sure that your team knows what's going on. The health of the business is tied to the strength of your communication — and the health of your employees.
Get with the times. Keeping up with social media, new technology and cutting-edge treatments can keep your current patients stay happy as well as draw in new ones.
Maintain relationships. They're the backbone of your practice. When you're running a community practice, consider building your connection to that community. Likewise, a strong relationship with your staff can support that connection. Without a strong patient base and a dedicated staff, you probably won't have a successful community dental practice.
Source: Patient News
Business tips to keep in mind
Do your research. There are a lot of variables to calculate when you're starting a business. Do you know what other practices are doing? Do you know which areas need dentists most? These and other factors are important to hammer out before you apply for a loan.
Know your loan. Likewise, there are a variety of loan types out there that can be used to fund a dental practice. Know the type of loan you need, how much you need and what you'll have to submit so you have the best chance of approval.
Select trusted advisers. Dental school may not have provided adequate business lessons to run your own practice. Even if you have some business background, it can greatly benefit you and your practice to maintain a working relationship with specialized professionals.
Plan, plan, plan. You should talk with the advisers you select, draw up your business plan and continue to refine it. It can also help to make sure your budget is lined up for worst-case scenarios, taking into account any future projects.
Pay your bills on time. Keeping up with your finances keeps your overall creditworthiness in check, which can assist your chances of acquiring a loan. Dental lenders understand that you have debt because of school, but they won't lend to you if you aren't responsible with your money.
Know your limits. Part of budgeting is knowing your limits. Carefully calculate — and recalculate — those financial limits to ensure you have solid numbers on your business cash flow.
Maintain your insurance. Your practice largely depends on your well-being for success, and so a big chunk of business lenders will require you to have life insurance and disability insurance. Check for malpractice insurance requirements as well.
Have a business in another industry?
Bottom line
When you're looking to start or grow your dental practice, you want the best that you can get. Financing options come in many different forms, with conditions and terms that vary depending on your needs. Carefully research your options based on your business plan, and don't be afraid to compare your lenders to see what kind of offers you might qualify for.
Frequently asked questions