Dailypay cash advance app review
Turnaround time

Instant or next business day
Summary
This app is one of the few to offer up to 100% of your earned income instantly. But it gets a lot of negative reviews.
Bottom line: Dailypay is one of the few pay advance apps that can advance up to 100% of your net earned wages. But it doesn't offer much else besides pay advances. Read our full review or get our 30-second take.
| | |
| --- | --- |
| Product Name | Dailypay pay advance app |
| Loan Term | Not stated |
| Turnaround Time | Instant or next business day |
| Requirements | Work for employer that offers Dailypay |
Pros
Receive 100% of your earned income
Doesn't require Social Security number
Automates savings
Cons
Must work for a Dailypay partner
Negative customer reviews
Hard to reach customer service
Our take on Dailypay
Dailypay is one of the few apps that offers advances on 100% of the wages you've earned in a pay period. This makes it a good option for someone who needs a larger advance than your standard cash advance offers. Other apps like Brigit or Dave only offer a few hundred dollars or up to 50% of your earned income.
But Dailypay can be more limiting than other options. You only qualify if your employer is a Dailypay partner, and the other financial wellness perks are limited to a few features to help you build savings. By contrast, employer-based app Payactiv offers free financial coaching and has a limited cash advance service that's independent from your employer.
Dailypay also gets numerous negative customer reviews, with customers often reporting app functionality issues, and dismal customer service. If you're looking for an app that can help you manage your money better, you may want to compare other cash advance options.
Dailypay overview
Dailypay works by moving your earned wages into a Dailypay bank account, which updates at the end of each day you work. If your employer uses Dailypay, you can transfer the funds from your Dailypay account to your own bank account or a debit card at any time. Dailypay charges a transaction fee each time you request a cash advance, though it doesn't state how much the fee is on its website.
Features
Receive up to 100% of your earned wages at any time during the pay period.
Dailypay deducts taxes and other withholdings to prevent you from overborrowing.
Transfer funds instantly or the next business day.
Requirements
The only requirement to use Dailypay is that you must work for an employer that offers the service. You don't even need to have a Social Security number. If your employer doesn't yet offer Dailypay, contact your human resources department to make a signup request.
Other features
Dailypay has a free savings tool meant to automate your savings habits. Other than that, most of Dailypay's features are timesaving tools for employers that employees won't benefit from as much.
Dailypay reviews and complaints
| | |
| --- | --- |
| BBB accredited | Yes |
| BBB rating | B |
| BBB customer reviews | 2.78 out of 5 stars, based on 130 customer reviews |
| BBB customer complaints | 179 customer complaints |
| Trustpilot Score | 1.8 out of 5 stars, based on 34 customer reviews |
| App Store Score | 4.8 out of 5 stars, based on 35,169 customer reviews |
| Google Play Score | 4.4 out of 5 stars, based on 14,352 customer reviews |
| Customer reviews verified as of | 03 November 2021 |
While the Dailypay app earns a high score on both Google Play and the App Store, a majority of recent reviews are negative. Complaints mostly center around the app not working properly and difficulties getting customer service when the app malfunctions. Don't let its high app store rating mislead you — many users who rate it negatively give it five stars so their reviews aren't sidelined.
I also had trouble connecting with customer service while writing this article, since the only way to get in touch is by email. Some customers also complain about a slow turnaround time.
Dailypay vs. payday loans
Cash advance apps can be a less expensive alternative to payday loans with fewer risks to the borrower. Here's how Dailypay compares to a traditional payday loan.
| | Dailypay | Typical payday loan |
| --- | --- | --- |
| Borrowing amount | 100% of your net earned wages | $1,000, though it varies by state |
| Turnaround time | Same day or next business day | Next business day |
| Application process | Set up your account connecting a bank account or debit card and request an advance as needed | Complete an online application that usually requires bank account information and your Social Security number |
| Cost | Transaction fee per withdrawal, likely around $1.99 to $2.99 per transaction | Fee of $15 to $25 per $100 you borrow |
| State availability | All 50 states | Illegal in some states |
Is Dailypay safe to use?
In general, yes — though no app can ensure your information stays 100% secure. Dailypay states that it has the highest security certifications in the industry and that it uses bank-level security to encrypt and secure its customers' information.
Dailypay won't share your details outside of Dailypay, other than with regulators, your employer and other service providers needed to make the program work. If you have any questions, you can contact Dailypay by submitting a ticket on the website.
Is Dailypay worth it?
Dailypay could be worth it if you need an advance on more than 50% of the wages you've already earned for the month — most other providers don't offer this amount. But if you're looking for an app that can help you manage your finances, another provider might be a better choice. Its lack of customer support also raises some red flags.
If your employer doesn't already offer this option, read about other cash advance apps before you recommend Dailypay to HR.
Compare cash advance apps
These apps can offer paycheck advances and don't require you to work for an eligible employer. Select your state to compare apps available in your area. Visit our guide to cash advance apps to learn more about how they work.
Dailypay pay advance app is not currently available on Finder
Have you considered Chime SpotMe®?
Access fee-free overdrafts up to $200 when eligible. Plus get your paycheck up to 2 days early with direct deposit. See Chime terms and conditions.
Get up to $200
Receive funds on the same day
Fee free overdraft
No credit check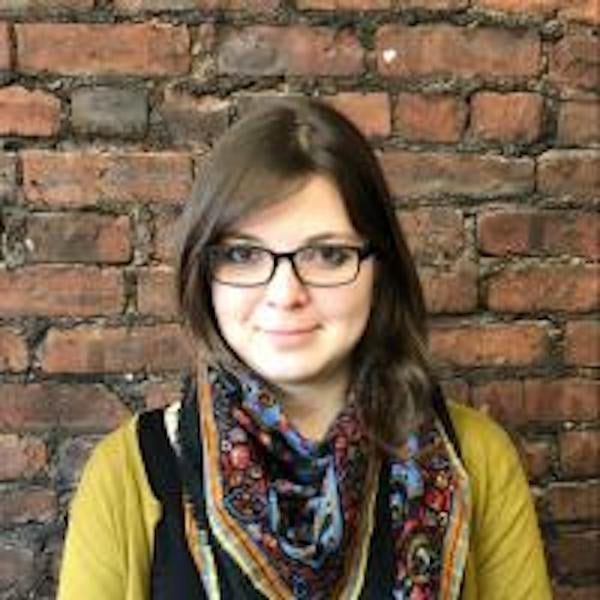 You are about to post a question on finder.com:
Do not enter personal information (eg. surname, phone number, bank details) as your question will be made public

finder.com

is a financial comparison and information service, not a bank or product provider
We cannot provide you with personal advice or recommendations
Your answer might already be waiting – check previous questions below to see if yours has already been asked
Accept and continue