Finder is committed to editorial independence. While we receive compensation when you click links to partners, they do not influence our opinions or reviews. Learn how we make money.
Mini Countryman car insurance rates
What to expect when insuring your Mini Countryman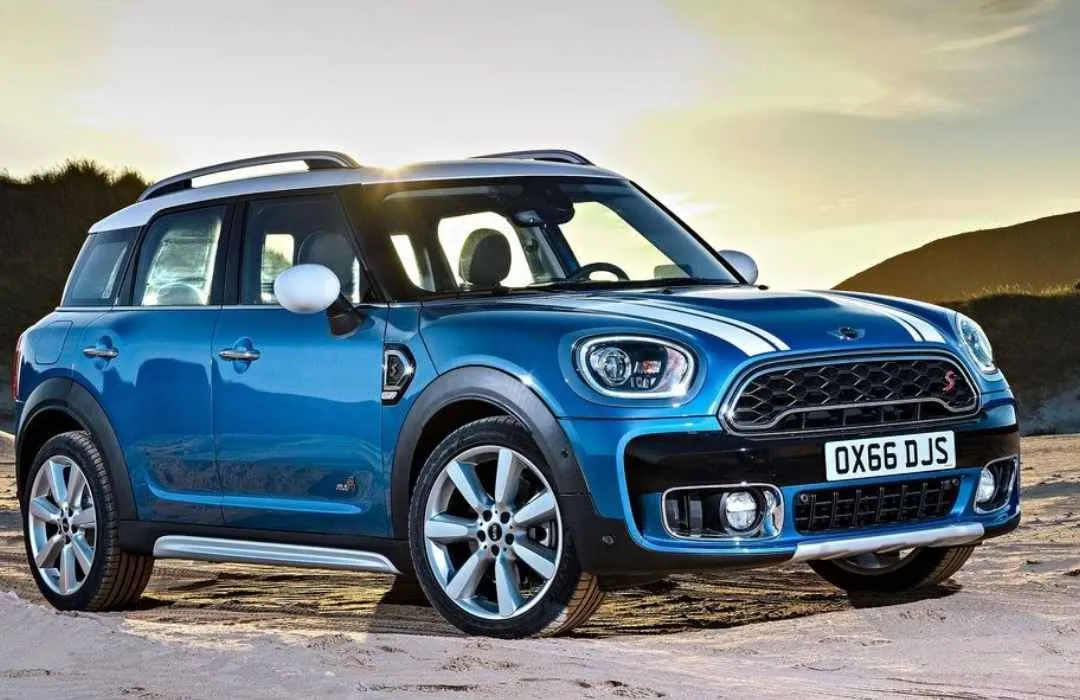 Compare car insurance quotes
Enter your ZIP code below and click Compare to see the cheapest rates in your area.
According to our research, the average cost to insure a Mini Countryman is about $140 a month, or $1,680 a year. Have the Countryman SE? Insuring your electric Countryman is around $10 cheaper than going with the standard model, at $130 a month or $1,560 a year. Your actual cost could be more or less, depending on your driving record, the number of miles you drive in a year, your age, your credit score and other factors.
Discover coverage that's broader than competitors, valuable discounts up to 30% off and perks like shrinking deductibles that reward no claims.
Broad coverage, including for custom car parts or ridesharing
Transparent pricing tools that help you buy within budget
Accident forgiveness on small claims or for staying claim-free
Stack a variety of discounts for multiple cars, autopay or homeownership
Compare insurance for your Mini Countryman
Special savings for Mini owners with Liberty Mutual
Since Mini currently has a partnership with Liberty Mutual, you may be able to get special savings on your premium and additional coverage options, such as:
Genuine Mini replacement parts
Towing back to the nearest Mini dealership
Accident forgiveness
24-hour claims service
Mini Countryman insurance rates by model
| Model | Monthly insurance rate | Base car price |
| --- | --- | --- |
| Mini Cooper | $227 | $20,950 |
| Mini Cooper 4-door | $140 | $23,450 |
| Mini Clubman | $132 | $26,000 |
| Mini Convertible | $108 | $22,500 |
| Mini Countryman | $140 | $26,600 |
| Mini Countryman SE | $130 | $33,441 |
How to compare insurance for the Mini Countryman
When comparing your insurance options for your Mini, consider these factors:
Price. Cost is usually one of the biggest deciding factors when shopping for insurance. The Countryman is only slightly more expensive than average because of its great safety, small body and low theft rates.
Minimum coverage. Make sure the insurance policy you're pricing out meets the minimum car insurance requirements for your state. For a mid-range brand like Mini, it's a good idea to increase your insurance maximums to cover the entire cost of your Countryman.
Coverage add-ons. Since the Mini Countryman is a smaller car, it's prone to more damage if it's in an accident with a larger SUV or truck. Consider adding extra coverage like underinsured motorist and collision coverage. Another add-on to consider is comprehensive coverage, which pays for damages from theft, flooding, hail and more.
Manufacturer offers or other discounts. If your Mini Countryman is still under warranty, you'll automatically get free 24-hour roadside assistance from Mini. You likely won't need rental car coverage either, since most Mini dealerships offer a complimentary loaner when it's in the shop.
What factors affect car insurance for the Mini Countryman?
Although it might seem like insuring a smaller car like the Mini Countryman would be cheap, insurance companies factor in that smaller cars tend to take the brunt of damages when in a collision. For this reason, you might not see the ultra-low rates you may have thought you'd get.
Typically, cars that cost more to buy cost more to insure. As a mid-range brand, Mini cars might cost more to insure than a Toyota or Honda, and the Countryman isn't on the cheap end of Mini models. However, the Mini Countryman comes with a slew of standard safety features that help you score some discounts on your premium.
The hybrid Countryman may cost a little more to purchase than their non-hybrid counterpart, but it tends to be just a bit cheaper to insure. Since many insurance companies offer a discount for hybrid cars, you could end up getting a better rate if you go eco-friendly.
Driver factors
Beyond the make and model of your vehicle, other factors that affect your car insurance rates include:
Your age, gender and marital status
Your credit score
Your driving record
Whether you own your home
Where you live
The driving records of other people you put on your policy
Does the Mini Countryman qualify for discounts?
Aside from unlocking a new car discount, the Mini Countryman comes with a number of safety features that could help you save on your car insurance premium, including:
Air bags
4-wheel anti-lock braking system
4-wheel disc brakes
Brake assist
Electronic stability control
Daytime running lights
Traction control
Rear-park distance control

Rearview camera
Reliability and safety ratings for the Mini Countryman
Overall, the Insurance Institute for Highway Safety gives the Mini Countryman a good safety rating, although its headlights received a marginal rating because of limited brightness options.
Like other Minis, the Countryman received a 3 out of 5 star rating for reliability from JD Power, although its official safety ratings from JD Power are not yet available.
Generally speaking, smaller cars like the Countryman tend to do well in crash tests, even though they may sustain more exterior damage than a larger vehicle.
The hybrid Countryman is similarly safe. Some 2017 SE Countryman owners do report problems with reliability, particularly for alignment and other unexpected issues.
Mini Countryman series maintenance
Even though your Mini Countryman is small compared to lots of other vehicles out there, expect to pay above-average prices for regular maintenance. In many cases, you'll get a better deal if you have an independent shop work on your Mini, rather than going to the dealership.
An oil change for your Mini Countryman could cost you around $100.
The average cost of a brake pad replacement for a Mini Countryman is around $190 per axle.
On average, this vehicle gets 24 mpg in the city and 33 mpg on the highway. For its small size, these numbers aren't incredibly impressive, but they are better than most SUVs and pickup trucks.
What about maintenance for the Countryman SE?
The Countryman SE is even easier to maintain. Since your Mini Cooper SE Countryman doesn't always run using your gasoline engine, you shouldn't have to change the oil as frequently as you would with a gas-only car. You also don't have to change your brake pads as often because they usually experience less heat and friction, and therefore typically last longer.
The only downside to hybrid car maintenance is that you'll probably have to take it to a dealership or qualified mechanic to have any work done, as its electric components make it much different from working on a regular gasoline engine.
About the Mini Countryman
The Mini Countryman is a hatchback subcompact crossover SUV, meaning it combines the body type of a sedan with the utility of an SUV. Launched in 2010, the Countryman was the first car of this type to be launched by Mini and was received with mixed reviews about whether it was "mini" enough to fit the Mini brand.
Mini cars used to have motors that were co-developed by Chrysler and PSA Peugeot Citroën. But now that Mini has been owned by BMW since 2000, its motors are built by BMW, which could account for its relatively high maintenance costs.
If you're torn between purchasing the Mini Cooper Countryman and its hybrid SE cousin, slightly lower insurance rates and less frequent maintenance are in favor of the hybrid option.
Compare Mini Countryman competitors
Looking for other car brands? Compare makes and models that are similar to the Mini Countryman.
Bottom line
Despite its mini size, the Mini Countryman can be slightly higher than average to insure and maintain. But thanks to its good safety ratings and numerous safety features, you might be able to save a few bucks on your monthly premium by unlocking discounts with your provider.
Your best bet is to compare car insurance rates from different companies to help you find the best mix of value and coverage options for your Mini Countryman.
Get the cheapest quotes
Compare car insurance companies near you.
Your information is secure.
Frequently asked questions about the Mini Countryman
More guides on Finder