Finder is committed to editorial independence. While we receive compensation when you click links to partners, they do not influence our opinions or reviews. Learn how we make money.
Acura ILX insurance rates
Shedding light on car insurance prices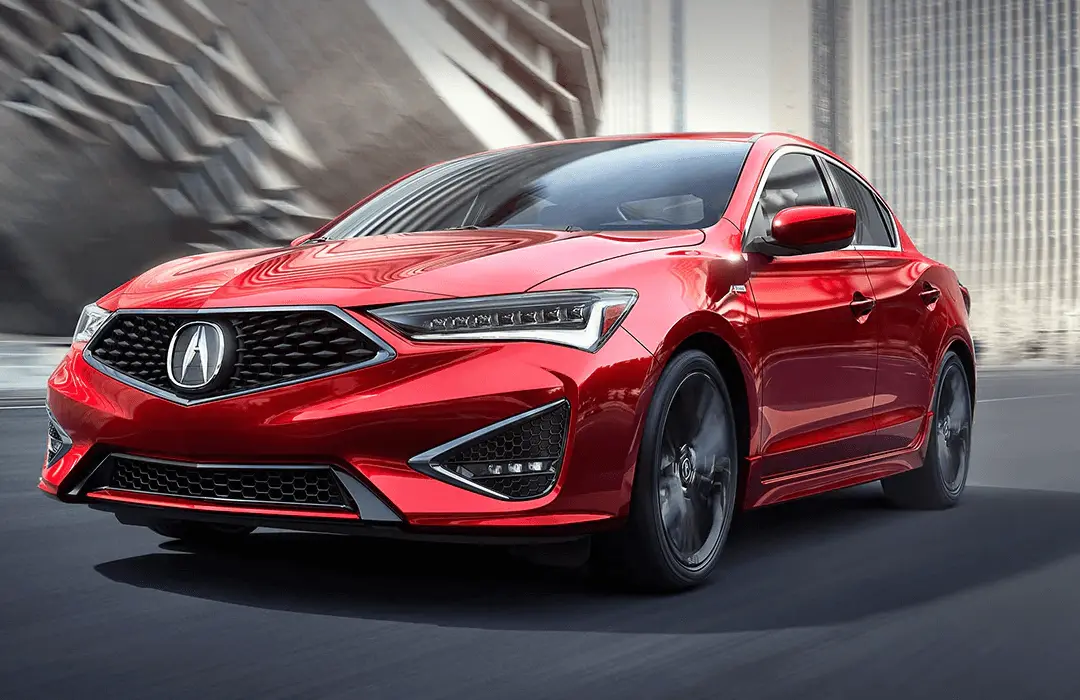 Compare car insurance quotes
Enter your ZIP code below and click Compare to see the cheapest rates in your area.
Acura ILX average monthly insurance cost
On average, monthly insurance for an Acura ILX costs $160 a month — or $1,920 a year, about $600 more than the national average of $1,318. Your actual cost may vary depending on your driving record, annual mileage, location, along with a handful of other factors. For example, the average cost of car insurance in Ohio is $919, whereas that number jumps to $1,840 for residents of Florida.
Compare insurance for your Acura ILX
How to compare insurance for the Acura ILX
There are a number of factors you should consider when comparing insurance options for your Acura ILX. For example, some providers may be more affordable when it comes to hybrid vehicles, while others might specialize in classic cars. Here's what you should consider when comparing car insurance options for the Acura ILX:
Price. This is often the largest factor for most people, but it's important to make sure you get the coverage you need.
Deductible. Your deductible may vary between providers, and some even allow you to adjust the amount to influence your premiums. It's important to find an amount that works for you, considering things like the most likely thing to break and how much it would cost out of pocket vs. deductible.
Minimum coverage. Each state has its own amount of mandatory minimum coverage. Make sure your coverage meets your state's requirement.
Additional coverage. For newer vehicles like the Acura ILX, you may want to consider additional coverage like personal injury or uninsured motorist coverage.
Extras. Are there any extra coverage options you might need, especially for the Acura ILX? Do you need special coverage for tires and rims? Is your battery covered by repairs?
Restrictions. Make sure your insurer doesn't have any restrictions that prevent it from covering the ILX or any of its specific features. Additionally, you should be aware of any restrictions on behavior such as where you're driving, whether you are using it for rideshare, and so on.
Manufacturer offer or loyalty discount. Some manufacturers may have partnerships with insurance providers for discounts or special offers. Be sure to check with the manufacturer and provider to see if this applies to you.
Warranty. Does Acura offer any special warranties/deals that would affect your insurance? For example, some manufacturers might offer coverage for the first month after purchase, meaning you might not need gap insurance. Check with your manufacturer and provider to make sure there's no overlap.
What factors affect car insurance for Acura ILX?
There are a handful of factors that influence the price of car insurance, including your car, your location, age, driving history, and many other factors. Luckily, the Acura ILX is a sedan equipped with multiple safety features, which can help to reduce the price of insurance for you. Here are a few other car-related factors that impact your premiums:
Body type. Sedans are often much cheaper to insure compared to coupes, since sedans are generally more family-friendly, whereas coupes are sports cars that may be driven more aggressively.
Type of car. The Acura ILX is considered a luxury sedan. It's generally cheaper to insure compared to a sports car, or SUV. Sports cars are higher risk, whereas SUVs are larger and may cost more to repair.
Theft. Sedans are the most stolen type of vehicle, meaning insurance rates might be slightly higher compared to SUVs or other types of vehicles.
Repairs. Since the Acura ILX is a newer vehicle that is produced in the US, repairing or replacing parts isn't overly expensive. This may help keep insurance rates reasonable.
Safety ratings. Most Acura vehicles have very high safety ratings, which may reduce the overall cost of auto insurance.
How do trim packages and extra build options affect insurance cost?
The package and options on your Acura ILX will often have an impact on the price you pay for car insurance. Here are some of the available options and how they might affect your insurance rates:
A-spec. This package provides sportier details on both the interior and exterior. Generally, sportier cars are more expensive to insure, so this may increase your rates.
Technology plus. This navigation, audio, and connectivity package, advertised as an "intelligent driving companion" will increase the value of your vehicle but may also make for a safer drive. Therefore, it could either increase or decrease your rates.
Premium. This package includes features that offer comfort and convenience. The safety & driver assistance technology may also decrease your rates.
AcuraWatch Plus. The AcuraWatch Plus package provides a collision mitigation braking system, adaptive cruise control, lane keeping assist system, and more. Together, all of these safety features may help you save money on car insurance.
Special edition. The special edition of the Acura ILX features larger rims, a rear spoiler, and other visual upgrades. While this package may provide sporty, aerodynamic details, it might also increase your premiums.
Black alloy wheels. Just like any other visual upgrades that make the car look sportier, opting for larger rims may increase the price of car insurance.
Back up sensors. Back up sensors can help you avoid collisions when backing out of your driveway or in parking lots. Adding this feature may offer peace of mind and reduced car insurance rates.
LED fog lights. LED fog lights help you see vehicles and other obstacles when your vision is limited. This optional safety feature may help reduce your premiums.
Spare tire kit. Adding a spare tire kit to your Acura ILX may demonstrate that you're a responsible and well-prepared driver and may decrease your premiums.
Wheel locks. Wheel locks are an affordable accessory that makes tire and rim theft much more difficult. Thus, you may receive a discount for anti-theft features.
Does the Acura ILX qualify for auto insurance discounts?
Many providers offer a number of discounts on auto insurance policies. While these discounts vary depending on location, provider, vehicle, and other factors, here are a few that may apply to the Acura ILX:
New car discount
Anti-lock brake discount
Anti-theft discount
Safety feature discount
Usage or low mileage discount
Emergency roadside assistance discount
Acura ILX safety and reliability ratings
Acura is well known for its safety features and all around reliable vehicles. According to JD Power, the 2016 ILX scored 4 out of 5 for predicted reliability. The 2015 model offers a more detailed analysis, with a 5/5 for feature & accessory dependability, 3/5 for powertrain dependability, 2/5 for body & interior dependability, and 3/5 for overall dependability.
In February of 2016, Acura recalled 2013-2016 Acura ILX models for overheating headlights, malfunctioning door latches, and airbag inflators. At the time of writing, the 2017 and 2018 models have no recalls in effect.
The 2014 Acura ILX has the most complaints of all model years. Customers mention issues with overly noisy suspension, freon odor, and defrost not working properly. However, 2014 is not the only model year with issues. Other customers report engine oil leaks from regular operation and transmission slipping, which are most prevalent in 2015, 2016, and 2017 models.
How safe is the Acura ILX?
The Acura ILX has a number of great safety features that can decrease your risk of filing a personal injury claim, which may translate to lower insurance premiums. According to the National Highway Traffic Safety Administration, 2016, 2017, and 2018 models are all rated 5 out of 5 for Federal Government Crash Test Ratings. Frontal and rollover crashes on all models are rated 4 out of 5 stars, whereas side crashes are rated 5 out of 5.
Acura ILX maintenance
Buying and insuring your Acura ILX is just the start. In order to increase its life expectancy and uphold optimum performance, you'll need to make sure it's properly maintained. Here's what to expect:
On average, an oil change for an Acura ILX costs about $80.
The 2018 Acura ILX gets about 25 MPG in the city and 35 on the highway for an average of 29.5 MPG.
Acura recommends that you bring your ILX to a dealership for service because technicians are factory-trained to work on your vehicle. However, your warranty will NOT be voided if you have it serviced elsewhere.
The 2018 Acura ILX comes standard with a four-year/50,000-mile basic warranty and a six-year/70,000-mile powertrain warranty. Acura also offers an extended warranty option.
Is an extended warranty worth it for the Acura ILX?
Generally speaking, Acura has a reputation for reliable vehicles. However, things often fail when you least expect them to, so Acura also offers extended warranty options beyond what comes standard. The rates below are offered to customers who purchase an extended warranty within 60 days of vehicle purchase. It is possible to purchase an extended warranty at a later date, but surcharges may apply. Additionally, all extended warranty options come with Acura Plus 24/7 Roadside Assistance.
| | ILX | TLX | RDX | RLX/MDX | RLX/MDX Hybrid |
| --- | --- | --- | --- | --- | --- |
| 5 year / 100,000 km | $808 | $1,288 | $1,448 | $1,788 | $2,258 |
| 6 year / 100,000 km | $1,068 | $1,718 | $1,938 | $2,148 | $2,798 |
| 6 year / 160,000 km | $1,458 | $2,478 | $2,688 | $2,968 | $3,878 |
| 7 year / 130,000 km | $1,398 | $2,328 | $2,538 | $2,798 | $3,618 |
| 7 year / 160,000 km | $1,608 | $2,868 | $3,078 | $3,408 | $4,418 |
| 7 year / 200,000 km | $1,998 | $3,228 | $3,768 | $4,098 | $5,388 |
| 8 year / 200,000 km | $2,328 | $3,768 | $4,378 | $4,848 | $6,358 |
| | Standard warranty coverage | Plus extended warranty coverage |
| --- | --- | --- |
| Climate control | 4 year / 80,000 km | 7 year / 200,000 km |
| Security System | 4 year / 80,000 km | 7 year / 200,000 km |
| Brakes | 4 year / 80,000 km | 7 year / 200,000 km |
| Electrical | 4 year / 80,000 km | 7 year / 200,000 km |
| Suspension | 4 year / 80,000 km | 7 year / 200,000 km |
| Steering | 4 year / 80,000 km | 7 year / 200,000 km |
| Fuel System | 4 year / 80,000 km | 7 year / 200,000 km |
| Powertrain | 5 year / 100,000 km | 7 year / 200,000 km |
Compare Acura competitors
From an insurance price standpoint, the Acura ILX ranks right in the middle of our list of the 360 priciest car models to insure.
Compare all car makes & models
Bottom line
The Acura ILX will likely cost slightly more than the national average to insure. Although it's considered a very safe vehicle, it's also classified as a luxury sedan, which may be a factor behind the increased rates. However, due to its great safety ratings, additional safety features, and efficient mileage, you may be able to reduce your rates through various discounts. Shop around for car insurance to find out which provider is best for your Acura ILX.
Get the cheapest quotes
Compare car insurance companies near you.
Your information is secure.
Frequently asked questions about the Acura ILX
Read more on this topic