Finder may earn compensation from partners, but editorial opinions are our own. Advertiser Disclosure
11 best vacation savings accounts of October 2021
Explore your options to help fund your dream vacation savings plans.
The best vacation savings account offers built-in goal-tracking tools to help you visualize your progress and stay motivated as you save. It could also be an all-in-one digital bank account that allows you to save now and spend your money later from the same account. We reviewed over 140 digital and savings accounts and compared factors like savings tools, APYs, monthly fees, and availability and curated a list of the 11 best accounts to help bring your vacation savings plans to life.
What's changed in 2021?
We reviewed our best list to ensure these are still the top accounts to help you save for a vacation. We replaced Simple with One Finance as it's being discontinued this year. We also added Sallie Mae's SmartyPig Savings account because it acts as a piggy bank for short- and long-term goals.
Closer look at the best vacation savings accounts
These popular accounts have built-in savings tools to keep you motivated and on track as you save for your next vacation. Compare each account's pros and cons to find the right one for you.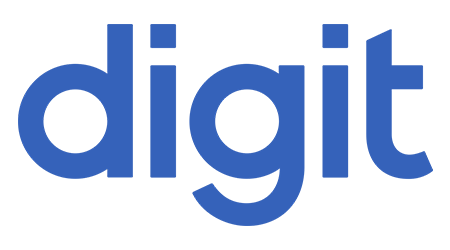 If you're looking for a hands-off way to save, Digit is an automatic savings program that analyzes your spending and deposits an appropriate amount into savings. Plus, you can set up multiple goals to save toward different aspects of your trip.
| | |
| --- | --- |
| APY | 0.10% |
| Fee | $5 per month |
| Minimum deposit to open | $0 |
Go to site
on Digit's secure website
Open a Citi Accelerate Savings account and get access to Citi Financial Tools — a free software that lets you manage your finances, create a budget and track vacation savings goals. Plus, you can link non-Citi accounts and track those too.
| | |
| --- | --- |
| APY | 0.50% |
| Fee | $4.50 per month |
| Minimum deposit to open | $0 |
Read review
Create a vacation savings goal, decide how much you want to save each month and Qapital will move money and track your progress for you.
Qapital is a customizable savings account app that lets you round-up your purchases, create spending and saving rules and more. But you'll pay $3 to $12 a month depending on which plan you purchase.
| | |
| --- | --- |
| APY | 0.10% |
| Fee | $3 per month |
| Minimum deposit to open | $10 |
Read review
Visualize your vacation savings goals by splitting your account balance into buckets, let Ally analyze your checking account and move safe-to-save money into your vacation savings each week. Ally Bank recently rolled out a suite of savings tools to help you organize, automate and boost your savings.
This online savings account encourages you to save with an APY that's higher than most of its competitors. You'll get access to a money management tool that lets you set and track your vacation savings goals on your phone.
| | |
| --- | --- |
| APY | 0.55% |
| Fee | $1 per month |
| Minimum deposit to open | $5 |
Read review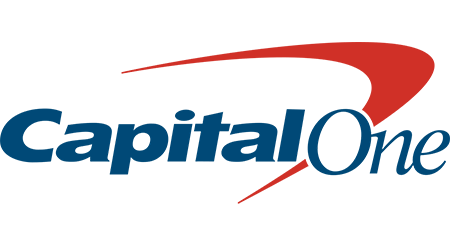 This savings account from Capital One has a strong APY and no monthly fees. Plus, its mobile app helps you create and track your vacation savings goals, check your credit score, manage transactions and more.
PNC Virtual Wallet is made up of three bank accounts: Spend, Reserve and Growth. Each one helps you manage your money and save for short-term and long-term vacation savings goals.
APY
0.06%
Fee

From

$7

per month

Minimum deposit to open
$25
Read review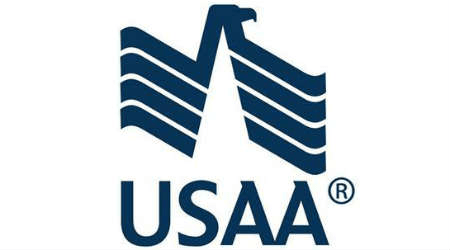 Those who have a checking and savings account with USAA get access to a free suite of automatic savings tools. USAA can analyze your checking and sweep money into savings to reach your vacation savings goals. But only current or former military members and their family members qualify for membership.
One Finance earns up to 3% APY — that's $15 for every $500 you save! It's a checking and savings account in one, so you can save up for your vacation, then use the same account to track your spending when it's time to jet set.
APY
3.00%
Fee
$0

per month

Minimum deposit to open
$0
Read review
SmartyPig Savings by Sallie Mae acts as a virtual piggy bank for all your goals. You can even set up automatic deposits to fund those goals each time you get paid.
| | |
| --- | --- |
| APY | Up to 0.70% |
| Fee | $0 |
| Minimum deposit to open | $0 |
Read review
How to choose the best vacation savings account for you
While searching for the best savings account for your vacation, here are a few tips to help you narrow down your options:
Look for a high APY. A higher APY can help you reach your savings goals sooner. Aim for the highest you can find.
Check what fees you'll be on the hook for. Monthly fees and other charges can eat into your balance, so try to find accounts with low or easily avoidable fees.
Look for signup bonuses and rewards programs. This can give you a head start on saving.
Consider what features are offered. Find a savings account that fits your lifestyle, comparing features like automatic savings plans, mobile banking and budgeting tools.
Check the terms and conditions before you open the account. Make sure you can meet any conditions or eligibility requirements to earn the advertised bonus or APY.
Make sure it offers the kind of access that works for you. Depending on your needs, pick an account that gives you access when you need it, or limits your access so you're not tempted to dip into your savings too often.
How much should I save for a family vacation?
The cost of your vacation will vary based on its scope. Forbes suggests that you save 10% of your annual income, whereas Twine estimates about $600 for a weekend or $2,000 for a week away for two people.
The destination and length of your stay will directly influence the cost, but here's a rough estimate of what you can expect to pay:
| | Daily cost per person | Number of days | Number of guests | Total |
| --- | --- | --- | --- | --- |
| Costa Rica | $68 | 7 | 4 | $1,904 |
| USA | $223 | 7 | 4 | $6,244 |
| Spain | $126 | 7 | 4 | $3,528 |
| Canada | $135 | 7 | 4 | $3,780 |
| Japan | $115 | 7 | 4 | $3,220 |
| Mexico | $48 | 7 | 4 | $1,344 |
| Ireland | $117 | 7 | 4 | $3,276 |
However, these estimates don't include the following expenses:
Flights
Tax
Shopping and souvenirs
Extra food, drinks and tips
Transportation
Activities
Best way to start a vacation savings plan
As you're planning to save for your vacation, consider things like how long you'll be saving, the length of your trip and whether you'll need access to your money. Once you've homed in on the details of your trip, here are some of the best ways to save:
Compare products. If you plan ahead and have a long time to save, you might want to open a CD. You'll get a higher interest rate in exchange for locking up your money for a period of time.
Consider investing apps. Some of the best round up and investing apps like Acorns and Twine can help you reach your goals sooner by investing your spare change or working with your partner.
Set up recurring deposits. Consistency is key, so consider setting up recurring deposits into your savings account.
Budgeting. Break down your monthly income to find out how much you can put toward your vacation each month.
Organize your savings. Set up a separate account for your vacation fund. Or set up multiple accounts for different vacations, so you have a designated spot to save for that trip to Disney and that trip to the mountains.
Little contributions add up. Even spare change from everyday purchases or small decisions like packing a lunch can snowball, helping you fund your trip sooner.
Track your progress. Visit a branch, log in online or use mobile banking to track your progress and motivate yourself to keep going.
Look for incentives. Look for an account that offers a rewards program, travel points or a signup bonus.
What about a vacation savings club?
Savings clubs work just like savings accounts, but they're structured to help you save toward individual goals. Instead of a general savings account that you pay into occasionally, you'll make routine contributions into an account with a specific purpose, like a vacation. There are usually set dates when you can open and withdraw from the account and you'll be penalized if you withdraw early. Plus, some vacation savings clubs offer higher interest rates as an incentive for you to save.
Bottom line
Vacations are a nice way to blow off some steam, but they're not worth going into debt for. Plan ahead to figure out how much your trip is going to cost and how you're going to pay for it. Then, compare savings accounts to find an option that works for your financial strategy.
Compare even more accounts for your vacation savings plans
This table highlights other popular savings account options. Type your deposit amount into the table to see how much interest you could earn as you save for your next vacation.