Best wallets and strategies for storing Tether (USDT)
Compare top wallets for securely holding and managing USDT.
Hold 1,250+ cryptos
Bluetooth connectivity
Industry-leading security
Go to site
Stablecoins are often seen as a safe haven for traders who want to avoid periods of market volatility. Despite the fact that there is some controversy over whether the issuers of USDT are solvent, there's still strong demand for USDT on global crypto markets. While USDT is often kept on exchanges and used as a tool to trade in and out of cryptocurrency as desired, some holders may also want to store their coins securely away from an exchange. We've looked through 70+ wallets to find the best for you to store USDT.
Disclaimer: This page is not financial advice or an endorsement of digital assets, providers or services. Digital assets are volatile and risky, and past performance is no guarantee of future results. Potential regulations or policies can affect their availability and services provided. Talk with a financial professional before making a decision. Finder or the author may own cryptocurrency discussed on this page.
Compare wallets for USDT
We've sorted through more than 70 wallets to help you find the best one for your USDT needs. Compare wallets on supported crypto currencies, type and price using our comparison table — click Go to site when you're ready to buy.
What to look for in a Tether wallet
Besides making sure a wallet is compatible with the type of USDT you hold, remember to also look for the following key features:
Easy-to-understand interface. Storing and managing crypto coins and tokens can be complicated and confusing, especially if you're new to digital currencies, so look for a wallet with a simple and straightforward user interface.
Security features. Check the list of security features each wallet offers, such as 2-factor authentication and advanced encryption. Has it ever experienced any security breaches in the past?
Back up and restore. How easy is it to back up your wallet and recover your funds if something goes wrong with your wallet? Do you retain control of your private keys, or do you need to trust a third party?
Ongoing development. Research each wallet you're considering to find out more about the development team behind the product. Is the wallet constantly being upgraded and improved with new features and technology?
Customer support. Finally, if you need help with the wallet or you have a problem with a transaction, how easy is it to get in touch with the customer support team?
Check out our comprehensive guide to choosing a crypto wallet
The three types of USDT
USDT was originally created using the Omni Layer protocol (using the bitcoin blockchain), but has since launched an additional version as an ERC20 token (using the Ethereum blockchain), and another one as a TRC20 token (using the TRON blockchain).
This means that there are three different types of USDT, each with different storage methods.
Anyone who wishes to move their USDT to a wallet must first figure out which type of USDT they have as the three types are not compatible with each other. If you deposit the wrong type of USDT into the wrong wallet, you'll lose your funds.
The good news is that checking which type of USDT you have is a relatively simple process.
Must read: Which type of USDT do I have?
There are several methods to check which type of USDT you have in your account.
Check the withdrawal address
ERC20-based USDT will begin with a "0x"
Omni Layer-based USDT will begin with a random string of numbers or letters, most often starting with either "1," "3" or the new SegWit prefix "bc1."
TRON-based USDT will begin with a TX.
Check with the exchange
Contact the customer support of the exchange you wish to withdraw from and check which type of USDT they host.
Test the wallet with a small amount
You should only use this as a last resort since it may result in a loss of funds (albeit a small amount). If you can't confirm the type of USDT you have, you can always send a very small amount to a USDT wallet to figure out if you have the type that wallet supports. If the funds arrive, then you have the same type of USDT supported by that wallet. If they're lost, then you may assume you have the other type and should perform the same check with the other wallet type to be sure.
---
3 wallets for holding Tether (USDT)
The different types of Tether will require different wallets, so make sure you match your Tether type up to the appropriate wallet before buying.
MyEtherWallet
Security, interface, compatibility, hardware wallet support, allows cold storage
A popular target for phishing scams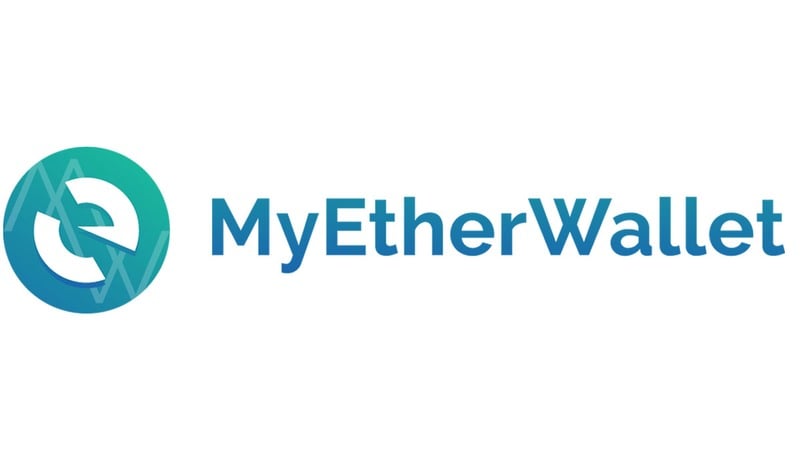 Launched in 2015, MyEtherWallet (MEW) is perhaps the most well-known Ethereum wallet on the market. As the platform supports ERC20 tokens, you can use it to store your ERC20 USDT.
MEW is a web-browser wallet which also offers a Chrome extension for ease of use. Due to its highly regarded security and privacy, many hardware wallets, including TREZOR and Ledger products, have integrated MEW into their wallets. This added advantage makes MEW a popular choice among hardware wallet owners.
MEW also offers the option to create a paper wallet or to store your private keys offline in cold storage.
Find out more in our full review of MyEtherWallet
---
OmniWallet
Difficult user interface, complex transactions, no cold storage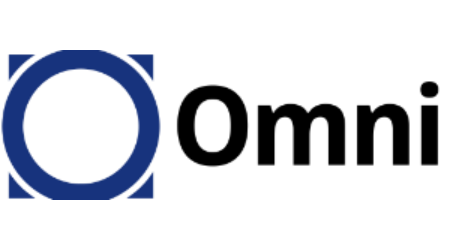 OmniWallet is the original wallet for storing USDT. As an online wallet, it has a lower security rating compared to a hardware wallet and other forms of cold storage. That said, it does offer full control of your private keys, which is an important safeguard for your USDT holdings.
The primary advantage of using the OmniWallet is market access. Because USDT trade on the Omni protocol is well established, buying and selling at critical times is easier than with the ERC20 tokens on the Ethereum blockchain.
A key benefit of this wallet is that any OmniWallet address allows you to store bitcoin as well as USDT. However, the main drawback is that OmniWallet's user interface may not be ideal for beginners. The wallet's navigation and set-up has drawn criticism from a number of users, with some pointing out that it's not even immediately clear whether the wallet offers USDT support.
---
Tether Wallet
Market access, withdrawing US dollars
Presently unavailable, security breached in the past
Tether was hacked in late 2017 and funds were stolen from the main Tether wallet. As a result, the currency's official wallet offering was taken offline and new wallet registrations were suspended.
At the time of this writing (May 2018), this is still the case, meaning USDT holders can't store their USDT in the official Tether wallet. Tether has indicated that the wallet won't return until it's finished software upgrades, but no time frames have been provided as to when that might be.
Must read: Storing USDT in an exchange wallet
USDT is primarily a trader's token and can function as a hedge against market volatility. If you plan to use USDT for this purpose, liquidity is a must. The option to buy and sell at critical moments is necessary for successful trades using USDT, so storing USDT on an exchange may be more efficient than other methods if quick access to your funds is important to you.
However, this does come at a price. Storing your USDT on an exchange carries the risk of losing all the USDT (and all the other digital assets) deposited in the exchange if the exchange is subject to a security breach. As a result, this storage method can be viewed as the least secure strategy, but the most effective if you need rapid access to your USDT to place a trade.
Tips for securely storing your USDT
Keep the following tips in mind to help maximize the security of your USDT:
Consider your storage needs. The storage method you choose may mean accepting a trade-off between market access and security. Fast and convenient access to your funds using online storage generally means reduced security, but choosing the high-level protection of offline storage means your USDT won't be immediately available when a trading opportunity arises. Consider your needs carefully before choosing a storage option.
Keep private keys private. You can't access your crypto coins and tokens without your private keys, so make sure you store them somewhere safe and secure. Just as importantly, don't share them with anyone else.
Check addresses. Blockchain transactions are irreversible, so make sure you verify that you've entered the correct address before sending any funds.
Do your own research. Before choosing any wallet, make sure you thoroughly research what a wallet has to offer. What are its features? How easy is it to use? Is it offered by a reputable provider? Has it ever been hacked? Would other users recommend it? Doing a little digging on your own will help you make an informed decision about which wallet is right for you.
For more tips, check out our comprehensive guide to crypto wallets
---
Disclaimer: Cryptocurrencies are speculative, complex and involve significant risks – they are highly volatile and sensitive to secondary activity. Performance is unpredictable and past performance is no guarantee of future performance. Consider your own circumstances, and obtain your own advice, before relying on this information. You should also verify the nature of any product or service (including its legal status and relevant regulatory requirements) and consult the relevant Regulators' websites before making any decision. Finder, or the author, may have holdings in the cryptocurrencies discussed.
Images: Shutterstock
Disclosure: At the time of this writing, the author holds IOTA and XLM.