Finder is committed to editorial independence. While we receive compensation when you click links to partners, they do not influence our opinions or reviews. Learn how we make money.
Best nonbank business loans
Can't meet the size or credit requirements of a traditional lender? These alternative business loan providers may be able to help.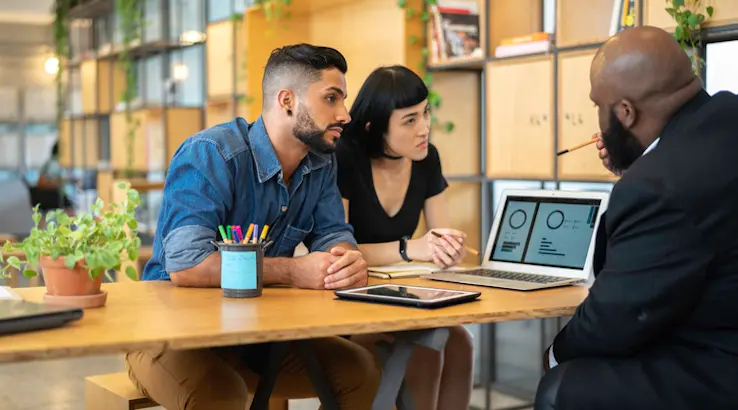 The coronavirus pandemic has had an unprecedented impact on Americans' finances. If you lost your job and are considering taking out a personal loan to cover bills, you might have a difficult time qualifying. Read our financial guide to COVID-19 to explore other options available to you.
Nonbank lenders typically specialize in funding small businesses that don't meet size, time-in-business or credit criteria to get a bank loan. But they're generally more expensive. In the best cases, nonbank lenders aim to help your business grow so it can later qualify for a bank loan.
6 best nonbank business loans
Best term loan: SBG Funding small business term loans
SBG Funding has a high annual revenue requirement — but for startups that are at least six months old, it's still one of the better deals. Not only does it accept businesses in high-risk industries, but it's also willing to work with business owners with a personal credit score of just 500. However, it's not transparent about fees. And you could get stuck with weekly repayments.
APRs max out at 35%
Accepts bad credit and high-risk industries
Not transparent about fees
Potential weekly repayments
| | |
| --- | --- |
| Min. Loan Amount | $5,000 |
| Max. Loan Amount | $5,000,000 |
| APR | 5% to 35% |
| Interest Rate Type | Fixed |
| Min. Credit Score | 500 |
| Minimum Loan Term | 6 months |
| Maximum Loan Term | 60 months |
| Turnaround Time | As soon as 3 business days |
Best line of credit: BlueVine business loans
Bluevine's low starting APR and lack of fees makes it a good choice for small businesses and startups that need frequent access to funds. Its lines of credit are revolving, so you'll be able to borrow and repay as needed. But repayments can be weekly — which can strain your budget during seasonal periods.
Starting APR compares to banks
Flexible credit and revenue requirements
Same-day funding available
Short terms of six or 12 months
Not all industries qualify
| | |
| --- | --- |
| Min. Loan Amount | $5,000 |
| Max. Loan Amount | $5,000,000 |
| Interest Rate Type | Fixed |
| Min. Credit Score | 600 |
| Minimum Loan Term | 6 months |
| Maximum Loan Term | 12 months |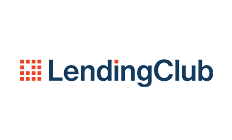 Finder Rating: 4.5 / 5
★★★★★
Check eligibility
on LendingClub business loans's secure site
Best peer-to-peer loan: LendingClub business loans
As a peer-to-peer lender, LendingClub is able to offer faster financing than a bank without the strict requirements. Your business only needs to be around for a year and bring in $50,000 annually to qualify. And it's willing to work with business owners with fair credit. However, its high origination fee and maximum APR can make it expensive for businesses that just barely meet these requirements.
Accepts fair credit
Only requires $50,000 in annual revenue
Requires collateral on loans over $100,000
High origination fee of up to 8.99%
| | |
| --- | --- |
| Min. Loan Amount | $5,000 |
| Max. Loan Amount | $500,000 |
| Interest Rate Type | Fixed |
| Min. Credit Score | 580 |
| Minimum Loan Term | 6 months |
| Maximum Loan Term | 60 months |
Best nonbank SBA loan: Newtek business loans
Newtek is the only online lender that ranks in the top 10 list of the SBA's most active 7(a) lenders. It offers financing up to $10 million with terms as long as 25 years. Instead of having business owners apply for an SBA loan specifically, it has you prequalify for a term loan, line of credit or commercial real estate loan. You then discuss your options with a loan specialist to decide if an SBA loan or other type of financing is the best fit. It's not a good choice for startups, though: Your business must be around for at least two years to qualify.
Only nonbank lender on the SBA top 100 list
Accepts fair credit
Must be least two years in business
Can take more than two weeks to get funds
| | |
| --- | --- |
| Min. Loan Amount | $10,000 |
| Max. Loan Amount | $10,000,000 |
| APR | Starting at 6% |
| Interest Rate Type | Variable |
| Min. Credit Score | 650 |
| Minimum Loan Term | 84 months |
| Maximum Loan Term | 300 months |
| Turnaround Time | 6 to 8 weeks |
Best microloan: Kiva business loans
Kiva's interest-free microloans are ideal for entrepreneurs looking to turn an idea into reality. It doesn't have any time-in-business requirements, and you can borrow up to $15,000 without paying any fees. But its loans are crowdfunded, so if you don't have a large social network willing to make contributions, it could take up to 45 days to raise funds.
UPDATE: In light of the COVID-19 pandemic, Kiva has announced it will loosen its eligibility requirements and extend its maximum loan amount by $5,000 – to a total of $15,000. Additionally, borrowers will be granted a six-month grace period before payments are due.
0% APR
Accepts all credit types
Partially crowdfunded
Not ideal for emergencies
| | |
| --- | --- |
| Min. Loan Amount | $25 |
| Max. Loan Amount | $15,000 |
| APR | 0% |
| Interest Rate Type | N/A |
| Minimum Loan Term | 1 months |
| Maximum Loan Term | 3 months |
Best connection service: United Capital Source business term loans
This connection service specializes in helping businesses connect with alternative lenders. Its partners offer rates on term loans that compare to what you'd find at a bank. And you can get funded in one to three days after you apply. It also works with businesses in high-risk industries — including cannabis.
Only requires six months in business
Bad credit and high-risk industries OK
Competitive starting APR
Not a direct lender
High minimum loan amount
| | |
| --- | --- |
| Min. Loan Amount | $10,000 |
| Max. Loan Amount | $5,000,000 |
| Interest Rate Type | Fixed |
| Min. Credit Score | 550 |
| Minimum Loan Term | 36 months |
| Maximum Loan Term | 120 months |
How we picked these best lenders
We reviewed over 130 lenders to come up with this list of providers that would best serve the needs of businesses that can't qualify for a bank loan. We favored lenders with flexible requirements and competitive rates. And we also took into consideration the pitfalls of bank lending, like slow turnaround times and extensive documentation requirements.
Pros and cons of borrowing from nonbank lenders
It can be easier to get a loan from an alternative lender than going to a bank. But there are some drawbacks — namely, the cost.
Pros
Options for all credit types and industries
Available for businesses as young as six months
Low revenue requirements compared to bank loans
Cons
Higher APRs than bank loans
Potentially low funding amounts
Not all lenders are transparent about costs
Compare more nonbank business loans
Where can I get a nonbank business loan?
The following types of lenders offer alternatives to bank loans.
Online direct lenders. These lenders usually process your application by using algorithms that work a lot faster than banks' traditional underwriting process. They also typically consider alternative information like shipping records to help you qualify for a more competitive deal.
Peer-to-peer lenders. Peer-to-peer platforms connect business owners with investors who fund the loan and collect on the interest. From the borrower's perspective, they work a lot like online direct loans, but have a longer turnaround.
Microlenders. These nonprofits often offer small-dollar financing to businesses that are just starting out, usually at a low cost. They typically also offer other services like free business training and support.
Nonbank CDFIs. Community development financial institutions (CDFIs) are lenders that aim to develop the economy in the areas they serve. They often offer loans with favorable rates to businesses that can't qualify at a bank.
Credit unions. Credit unions are owned by their members and can be more flexible when it comes to business requirements. But they have some of the pitfalls of borrowing from a bank, like a slow turnaround.
Connection services. While technically not a lender, some connection services can help you with the process of finding a lender and applying for a loan. Some like SmartBiz can also speed up the process of applying for a bank loan.
What types of non-bank business loans are available?
From lines of credit to peer-to-peer business loans, here are a few options available:
Lines of credit. Business lines of credit work a lot like a credit card — you get access to funds up to a certain credit limit that you can withdraw as you need. As you pay back the loan, you regain access to your full limit.
Unsecured loans. This type of loan doesn't require you to back your loan with collateral, making it more of a risk to the lender if you default. This added risk results in higher rates than you'd find with secured business loans.
Secured loans. This type of loan requires you to attach assets as security for your lender, like a business equity loan. Since the lender can seize your collateral if you default, that mitigated risk typically results in lower rates.
Peer-to-peer business loans. This loan is funded by an individual investor through an online marketplace.
Short-term business loans. This is an upfront lump-sum loan with a fixed repayment schedule that you typically pay back in less than a year.
How to find the best nonbank business loan
There's no one business loan that's right for everyone. But you can rule out lenders that aren't a good fit by asking yourself the following questions:
Can my business qualify? The best way to tell is to fill out an online prequalification form, which usually doesn't affect your credit.
What's the APR? The APR tells you how much your loan will cost over a year and is the easiest way to compare costs. Some nonbank lenders aren't up front about the cost until after you prequalify.
What are the fees? Some nonbank loans come with a fixed fee instead of interest. Others come with an origination fee or closing fee on top of interest. Consider how this will affect the total cost of your loan before you borrow.
How often are repayments? Some nonbank loans come with daily, weekly or biweekly repayments, which might not fit every business's cash flow.
Do I need collateral? Many nonbank loans are unsecured, but some might require collateral. Keep in mind this is different from a personal guarantee, which is standard on all business loans.
What should I avoid?
Nonbank lenders sometimes face fewer regulations as the law catches up to the new underwriting technology they use. Because of this, watch out for the following:
Borrowing without comparing APRs. If a lender only discloses the cost as a flat fee, ask about the equivalent APR — often those loans are the most expensive.
Hard credit checks to check your rate. Stay away from lenders that don't allow you to get a ballpark estimate of your rate without running a hard credit check, which affects your credit score.
Payments your business can't handle. Daily or weekly repayments offer less flexibility and increase the likelihood that you'll miss a payment and have to pay a fee.
Taking on too much debt. Many of these lenders will offer financing to businesses that already have debt. If you have a loan, be sure you can handle another repayment before you apply.
Brand new lenders. Nonbank lenders have to meet fewer requirements than a bank to open their virtual doors. Try sticking with a more established provider to avoid working with a lender that shutters its doors.
Not sure any of these lenders are right for you? Compare even more financing options with our guide to business loans.
Frequently asked questions
More guides on Finder