Finder is committed to editorial independence. While we receive compensation when you click links to partners, they do not influence our opinions or reviews. Learn how we make money.
Compare Wells Fargo banking products: Savings, Checking, and CDs
This Big Four bank has a wide selection of checking, savings, investment accounts and more.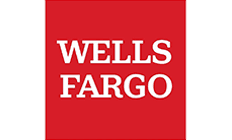 Since being founded in 1852, Wells Fargo has grown to become one of the Big Four banks of the US, serving millions of customers from coast to coast.
It offers a range of personal banking options, has great financial ratings and is FDIC insured, so if it's safety and security you're after, this bank might be right for you.
What banking products does Wells Fargo offer?
Compare Wells Fargo to the competition
How does Wells Fargo compare to other banks?
With nearly $1.3 billion in total domestic deposits, San Francisco-based Wells Fargo is the third largest of the Big Four banks and the 10th largest bank in the world. There are more than 13,000 ATMs across the country, making up 12.1% of all bank-owned ATMs in the US.
In addition to its vast network of physical branches and ATMs, Wells Fargo has developed a convenient digital platform that allows customers to manage their accounts by using its website and Android or Apple mobile apps.
Checking accounts
Pros
Low opening deposit requirements. All you need is $25 to open most Wells Fargo checking accounts.
ATM network. Wells Fargo has one of the largest ATM networks in the US.
Second-chance checking option. If you have negative marks on your Chexsystems report, you can build a good banking history with a Wells Fargo Opportunity Checking account.
Cons
Monthly fees. Unless you're a teen, you'll pay anywhere from $10 to $30 a month in fees. But Wells Fargo waives these when you meet certain requirements.
High fees. Wells Fargo charges higher service fees than many smaller banks, so it's important to read your account disclosure.
Low APYs. This bank has many interest-bearing checking account options, but they earn 0.01%.
Savings accounts
Pros
Savings tools. Wells Fargo customers get access to financial goal tracking tools, a personalized budgeting program and free financial education.
Low opening deposits. You only need $25 to open a savings account with Wells Fargo.
Overdraft protection. Use your savings account to protect your Wells Fargo checking account from overdraft charges.
Cons
Low rates. Interest rates on most Wells Fargo accounts are far lower than their competitors.
Only two personal accounts. Wells Fargo only offers two personal savings accounts and both have monthly fees.
Monthly fees. If you can't meet the minimum account requirements, expect to pay $5 a month for the Way2Save Savings account and $12 a month for the Platinum Savings account.
CDs
Pros
No monthly fees. You won't pay anything to open or maintain a CD with Wells Fargo.
Flexibility. Wells Fargo CD terms range from three to 39 months depending on which CD type you go with.
Bonus APY. You'll earn a higher interest rate when you link your Portfolio by Wells Fargo account to your CD.
Accessible interest. You can't touch your initial deposit until your CD matures, but you can request free monthly interest payouts at any time.
Cons
Low APYs. The highest interest rate offered by Wells Fargo is 0.01% APY for a 5-year IRA CD, which is astonishingly low compared to other banks.
High opening deposits. You'll need at least $1,000 to open an IRA CD, $2,500 to open a Standard or Step Rate CD and $5,000 to open a Special CD.
Early withdrawal penalties. If you need to access your money before your CD matures, expect to pay a fee equal to 30 to 360 days interest depending on the term.
Some CDs renew at lower rates. If you open a Special or Step Rate CD and want to renew it at maturity, it'll renew at the Standard CD rate, which means you'll earn a lower APY.
Overall banking
Pros
Convenience. Access and manage your money at one of the 6,300+ branches, online or on the mobile app.
Security. Wells Fargo has impressive financial ratings, effective security measures and is FDIC insured.
Accessible customer service. Wells Fargo customer service is available by phone or social media seven days a week.
Cons
Longer processing times. Wells Fargo doesn't process transactions on weekends, which may be part of the reason why some customers complain about long processing times.
Unreliable website and app. While Wells Fargo's digital platform offers convenient access to accounts, many customers find the website and apps inefficient and unreliable.
Limited branch availability. Wells Fargo doesn't have any branches in HI, KY, LA, MA, ME, MO, NH, OK, RI, VT or WV.
Compare Wells Fargo to the competition
What do regulators and customers say about Wells Fargo?
While Wells Fargo was previously BBB-accredited, it was revoked in 2016 in the wake of its illegal credit card add-on sales scandal. It is now unrated and holds a ⅕ star customer review rating.
Almost all customer feedback on the BBB website is negative, with over 3,600 complaints closed in the past three years and over 400 negative reviews. Complaints address issues with products and services, communication, unexpected fees and more.
However, it's important to keep in mind that many customers only take the time to leave negative reviews, which is why you won't see as many positive reviews. Look around for more customer reviews and speak with friends or family about their experiences to get a better idea of what to expect when banking with Wells Fargo.
Bottom line
Wells Fargo offers a full suite of personal banking options backed by the security of a Big Four bank. If you're looking for a safe place to store your money or want to do all of your banking with one institution, it might be right for you.
But if you're after high interest rates, low fees or a more personal customer service experience, you may want to keep looking. Before choosing a product, compare your options with our guide to savings accounts.
Common questions about banking at Wells Fargo Bank
More guides on finder