Finder is committed to editorial independence. While we receive compensation when you click links to partners, they do not influence our opinions or reviews. Learn how we make money.
Compare Synchrony Bank: Savings and CDs
This online bank offers ways to save your money including money market accounts and CDs with high interest rates and great perks.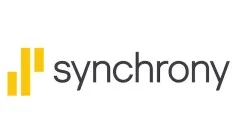 Founded in 2003, Synchrony is an online bank that specializes in savings products, offering savings and money market accounts, CDs and IRAs. Its online-only business model allows it to cut overhead costs to offer competitive rates and no monthly service fees.
What banking products does Synchrony offer?
Synchrony High Yield Savings. A high-yield online savings account that offers 1.3% APY.
Synchrony Bank Money Market. Get 0.9% APY with no minimum balance requirements and easy online access.
Synchrony Bank CDs. With terms between three and 60 months, this account can help you earn up to 1.65% APY.
Synchrony Bank IRA Money Market. Choose between traditional and Roth IRA accounts with a 1.2% APY to help you save for retirement.
Synchrony Bank IRA CDs. Grow your retirement savings using traditional and Roth IRA accounts with up to 2.75% APY.
Compare Synchrony accounts
How does it compare to other banks?
With $57 billion in deposits, Synchrony Financial is the 31st largest FDIC-insured institution in the country. While that pales in comparison to the Big Four's combined $8.6 trillion, it's the second-largest online-only bank in the US. Instead of having physical branches, banking completely online allows customers to easily access their money through its mobile app and efficient online platform.
It provides the most store-brand credit cards in the US and offers a specialized CareCredit card for healthcare procedures and services. In fact, as of 2014, it issued over 42% of all private label credit cards in the country, with clients including Amazon, Gap, Lowe's and Walmart.
Savings accounts
Pros
Great rates. Since Synchrony is an online-only bank, it's able to cut overhead costs and offer higher interest rates than many of its competitors.
No ATM fees. Synchrony doesn't charge ATM fees and reimburses you up to $5 per statement cycle for ATM owner fees.
Cons
Difficult cash deposits. With no ATM deposits available, you're stuck mailing a check or money order to deposit your cash.
Excessive withdrawals. Synchrony doesn't charge for excessive transactions but reserves the right to close your account. Regulation D is currently suspended, so contact the bank to see if its policy is temporarily changed.
Withdrawal limits. There is a daily withdrawal limit of $1,000 from ATMs and $500 for point-of-sale withdrawals.
Longer processing times. It may take a few days to process when you mail in a check or send and receive a wire transfer.
CDs
Pros
Competitive APYs. You'll earn anywhere from 0.25% to 1.65% APY depending on the CD term.
Accessible interest. Although you can't access your initial deposit until your CD matures, you can withdraw your interest for free at any time.
Online application. You can open a CD from the comfort of your home without having to visit a local branch.
Cons
High opening deposit on CDs. CDs require a minimum deposit of at least $2,000 to open. And if you withdraw your funds before the maturity date, Synchrony charges higher fees compared to similar online-only banks, like Ally.
Early withdrawal penalty. You'll lose anywhere from 90 days to 365 days interest on any amount you withdraw from your CD before it matures.
Overall banking
Pros
Synchrony Perks program. Enjoy no monthly service fees, identity theft resolution services, travel and leisure discounts and more.
Mobile banking. Synchrony offers a convenient mobile app that allows customers to open accounts, manage funds, order checks and more.
Convenient customer service. Access its 24/7 automated phone service or speak to a representative on weekdays from 7 a.m. to midnight ET.
Cons
One branch. Synchrony only has one physical branch in Bridgewater, New Jersey. If you live outside of this area, you can't visit a branch to speak with a representative face to face.
Small product selection. You won't find the selection of financial products you might find with another online bank, like personal checking accounts or banking for your business.
Compare Synchrony to the competition
Synchrony Bank reviews and complaints
Synchrony Financial is FDIC insured, meaning that deposits up to $250,000 are protected by the FDIC if the bank fails. According to top ratings agencies S&P and Fitch, Synchrony holds a BBB- credit rating. This above-average rating means that the bank is likely to fulfill its debt obligations.Synchrony has been accredited with the Better Business Bureau (BBB) since June 2006 and holds an A+ rating. However, of the 700 reviews on its BBB page, the majority of them are negative. And over 4,500 customers have filed complaints against the bank, with problems revolving around billing and collections issues with credit cards, including unwarranted late fees, accidentally canceled credit cards and mistakes in interest charges.
Synchrony Bank customer service
Get support in three ways:
Phone.

Call

866-226-5638 weekdays from 7 a.m. to midnight ET or weekends from 8 a.m. to 5 p.m. ET.

Online chat.

Chat live online with a representative during business hours.

Mail.

Send correspondence to

PO Box 105972, Atlanta, GA 30348-5972.
Synchrony in the news
Synchrony was involved in the largest-ever credit card settlement back in 2014. When Synchrony was still known as GE Capital Retail Bank, the US Department of Justice led an investigation into the bank's "deceptive and discriminatory practices."
This revealed that GE Capital allegedly charging customers for credit card add-ons without the customer's consent. It was also accused of discriminating against Latino-American customers by failing to offer several promotional credit deals to customers who had asked to receive communications in Spanish.
GE Capital ultimately reached a $225 million settlement with the US Department of Justice, paying $169 million in relief to more than 100,000 Hispanic borrowers affected by its discriminatory practices.
Bottom line
Synchrony's low fees, high interest rates and great benefits make it perfect for those looking to hold on to more of their hard-earned money. However, it has a fairly limited product lineup and operates entirely online, so if you're looking for a more traditional banking experience, you may be better off elsewhere.
Before deciding on the right product for you, compare your options with our guide to savings accounts.
Common questions about banking at Synchrony
Read more on this topic