Finder is committed to editorial independence. While we receive compensation when you click links to partners, they do not influence our opinions or reviews. Learn how we make money.
Compare HSBC Bank products: Checking, Savings, and CDs
Offers a selection of savings and checking accounts to meet your business or personal banking needs.
Our pick for an HSBC product: HSBC Advance Checking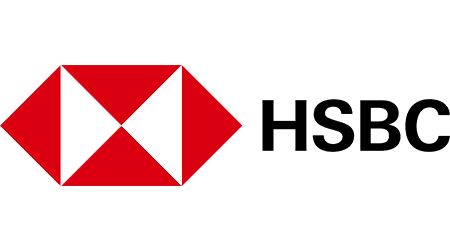 Welcome bonus
Free checks
Bank with a world leader
Go to site
As you consider your next pick for personal or business banking, finding an institution that offers a variety of options can make all the difference. HSBC has a selection of savings and checking accounts as well as CDs that could be what you're looking for. But look out for monthly fees on its checking accounts — to waive them you often have to meet high minimum balance or direct deposit requirements.
What banking products does HSBC bank offer?
Personal banking
Case study: Anna's experience – April 2019

Anna Serio
Writer
HSBC's Basic Checking was the first bank account I opened after high school — and I shared it with my dad.
It's fine for basic functions like getting paid through direct deposit and withdrawing money. But I've had it for more than a decade, and I think it's time to move on.
Between an app that feels like it's stuck in 2008, the monthly fee and never-ending lines at my local HSBC, this account doesn't stack up to what other banks offer. Also, the fact that it's not compatible with Zelle is an issue to me: My landlord prefers to get rent through Zelle, and many of my friends and relatives use it more than Venmo when we split bills.
Small business banking
Compare HSBC bank products
HSBC offers a variety of checking and savings accounts for personal and business use, all with online banking access.
HSBC signup bonus coupons
How does HSBC compare to other banks and services?
HSBC holds $128 million of customer deposits across its 230 US branches. It sits comfortably ranked at No. 14 on the list of top 50 bank holding companies in the US. While it may trail behind banking heavyweights like JP Morgan, Bank of America and Wells Fargo, HSBC still sits above major players like Goldman Sachs and Citizens Financial.
Checking accounts
Pros
Global ATM network. HSBC has ATMs worldwide, making it easy to access your money when you need it.
Low opening deposits. Open most accounts with as little as $0.
Optional overdraft protection. HSBC customers can take out a personal line of credit as their overdraft protection option.
Account incentives. Advance and Premier accounts offer reward program points and HSBC exclusive Mastercards.
Cons
Monthly fees. Most of its checking accounts come with monthly fees. But if you're able to meet the minimum balance or direct deposit requirements, you may be able to avoid them.
High daily balance requirements. If you open an HSBC Premier Checking account, you must keep a daily balance of at least $75,000 to waive the $50 monthly fee.
Other fees. Expect to pay $35 for insufficient funds, $35 for unavoidable funds and $25 if you close an account within 180 days of opening.
Savings accounts
Pros
Some competitive rates. If you're looking to save, HSBC's Direct Savings account offers a competitive 0.7% APY.
No monthly fees. Most of HSBC's savings accounts don't have monthly fees, so you won't get dinged for keeping a low balance.
Range of options. HSBC offers five savings accounts for personal and business use.
Cons
Low rates on most accounts. No monthly fees are a great perk, but HSBC's Everyday Savings, Advance Savings and Premier Savings accounts only offer up to 0.15% APY.
High fees. HSBC savings accounts come with foreign transaction fees of 3%, and wire transfers cost between $12 and $15 for Everyday Savings and Advance Savings accounts.
No ATM cards. Most savings accounts don't come with an ATM card, so you can't easily withdraw cash on the go.
CDs
Pros
Competitive APYs. Earn 0.4% APY for a six-month CD, 0.5% for a 12-month CD and 0.5% APY for a 24 month CD.
Quick application process. You can open all of HSBC's CDs online in a matter of minutes. You don't have to visit a local branch.
Renewal grace period.

Once your CD matures, you have 10 days to renew, add more money or transfer it to another bank account. If you don't do anything, it'll automatically renew once your grace period ends so your money can keep growing.
Cons
High opening deposit. If you wish to open an HSBC CD, you'll need to set aside at least $1,000 to get started.
Few terms. HSBC only offers six, 12 and 24-month CDs, unlike most banks that have terms ranging from three months to five years.
No interest rate guarantee.

Unlike other banks, HSBC won't raise your rate if it increases within 10 days of account opening. It also doesn't process applications on the weekend, so if you apply for an account on Saturday or Sunday and the rate decreases on Monday, you'll receive the lower rate.
Overall banking
Pros
Online access. Access HSBC online with the option to transfer funds and deposit checks using the mobile app. Find HSBC ATMs all over the US and around the world — most with no fees.
24/7 customer support. Live chat with HSBC customer service 24/7 or get ahold of representatives by phone or Twitter.
Cons
Limited service. While the HSBC Direct Savings account offers the most competitive APY, you can't access your funds at an ATM.
Poor customer reviews. HSBC's customer service might be available around the clock, but its subpar quality is frequently mentioned in online reviews.
What is HSBC?
HSBC Bank USA, founded in 1850 as Marine Midland Bank, is now a subsidiary of the UK-based HSBC. Marine Midland was purchased by The Hongkong and Shanghai Banking Corporation in 1980, then rebranded in 1998 as HSBC Bank.
Today, the company has over 3,900 offices in 67 countries, and serves 38 million customers through its four global channels of retail banking, commercial banking, global banking markets and global private banking.
In the US, HSBC has over 230 branch locations and is headquartered in New York City.
HSBC reviews and complaints
As an international banking giant, HSBC has more than 37 million customers across 70 countries. Outside of SSL encryption on its website, it also offers an online guarantee, which means you won't be liable for any unauthorized online charges.
HSBC has earned a B- rating from the Better Business Bureau based on financial stability and years in business. As of October 2020, it's closed 401 customer complaints in the past three years and has a one-star rating based on 30 customer reviews. On Trustpilot, the bank receives a TrustScore rating of 1.5 out of 5 based on 466 reviews.
Across the board, customers complain of HSBC's sluggish customer service, confusing online banking platform and the amount of time it takes to apply for business accounts.
Bottom line
HSBC has a wide range of personal and business banking products available. While this provider gets low marks for customer service, its Advance and Premier accounts offer unique perks alongside practical banking features like mobile account access and HSBC Mastercards.
Compare your options with our guides to savings accounts and checking accounts to find the provider that best fits your banking needs.
Common questions about banking at HSBC
More guides on Finder