Finder is committed to editorial independence. While we receive compensation when you click links to partners, they do not influence our opinions or reviews. Learn how we make money.
Ally banking products: Savings, Checking, and CDs
This online bank offers transparency and competitive rates on essential financial services.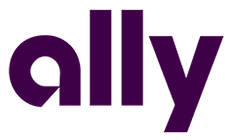 If your banking needs are fairly straightforward and you can't remember the last time you stepped foot in a bank, you may want to consider an online-only bank. Ally currently operates the biggest online-only bank in the country, and its checking and savings accounts offer competitive rates and easy access.
Compare Ally bank products
Want an instant snapshot of how much interest you could earn with Ally? Enter your deposit information into the table and click Calculate. You can also use the tabs to sort through Ally's savings, checking, CD and investing products.
Online trading and low commissions with Ally Invest
How does Ally compare to other banks/services?
With headquarters in Riverwoods, Illinois, Ally operates entirely online. It offers its customers several key savings options, including online savings accounts, interest checking accounts, CDs, money market accounts, mortgages and credit cards.
Ally Bank holds over $100 billion in deposits, making it the 20th-largest FDIC-insured institution in the country. That number pales in comparison to the amounts held by the
Big Four banks
but makes it the largest online-only institution in the country.
Ally Bank forgives negative balances
As part of the coronavirus relief package, banks can use customer's direct deposit to pay off debt owed. But Ally Bank is choosing to forgive negative bank account balances from overdrafts, so that their customers can receive their full stimulus check amount.
Checking accounts
Pros
Earns interest. You earn 0.10% APY on account balances up to $15,000 and 0.50% on balances over $15,000.
Large ATM network. Use your debit card for free at over 55,000 Allpoint ATMs nationwide.
Non-network ATM reimbursements. Ally reimburses up to $10 in non-network ATM fees a month.
Cons
Withdrawal limits. Ally's checking account has a $1,000 daily withdrawal limit.
One account option. Ally only offers one checking account, so your options are limited if you choose this bank.
Savings accounts
Pros
Strong APYs. Ally's Online Savings account earns 0.8% and its Money Market account earns 0.5% APY.
Savings tools. Save for specific goals, set up recurring transfers, or let Ally analyze your checking account and move your money to your savings a little at a time.
Cons
No ATM card. The Online Savings account doesn't come with an ATM or debit card, so you can't easily withdraw cash. But the Money Market account comes with one.
Excessive transaction fee. Regulation D is temporarily suspended, but usually you can expect a $10 fee each time you make more than six outgoing transactions a month. If you go over this limit repeatedly, Ally reserves the right to close your account. Contact Ally to find out its current policy.
CDs
Pros
High interest rates. Earn anywhere from 0.2% to 1% depending on the CD type and term length.
10-day best rate guarantee. If CD rates increase within 10 days of opening and funding your account, Ally will automatically bump you up to the higher rate.
Several CD options. Ally has four CD options — High Yield CDs, No Penalty CDs, Raise Your Rate CDs and IRA CDs — and terms range from three months to five years.
Cons
No partial withdrawals. If you need to access your money before your CD matures, you'll have to withdraw your full balance.
High withdrawal fees. You could pay a fee equal to 60 to 150 days of simple interest if you need to withdraw your money early.
Delayed interest postings. Some banks credit interest to your account each month, but not Ally. If your CD term is 12 months or less, you'll receive your interest at maturity. If your term is more than 12 months, you'll receive interest annually each year.
Overall banking
Pros
Security. Ally keeps your money safe with FDIC deposit insurance, a mobile and online security guarantee and free security software.
Financial education. Ally offers a comprehensive learning center to educate customers on responsible financial behavior.
No minimum deposits. Many of Ally's accounts don't require a minimum deposit, meaning you can start saving earlier.
Competitive rates. Ally offers higher interest rates than most of its competitors and it compounds daily.
Minimal fees. Ally doesn't charge fees to open or maintain accounts, giving you more control of your money.
Cons
No branches. Ally operates entirely online, so if you prefer to do your banking in person, it might not be for you.
Limited product selection. While Ally does offer essential products like checking and savings accounts, you'll have to go elsewhere for loans, business accounts and other services.
Difficult deposits and withdrawals. Since there are no branches, you might have a bit more trouble making deposits or withdrawals.
Compare Ally to the competition
What do regulators and customers say?
Ally Financial is FDIC insured, meaning deposits up to $250,000 are covered by FDIC deposit insurance. It isn't accredited on the BBB website, but it holds an A- rating and 1 out 5 stars in customer reviews.
Many customers have complaints about communication issues, overcharging, inaccurate statements and more. Keep in mind that many people don't bother to leave positive reviews online, which is why negative reviews are often more common.
Bottom line
Ally is an online-only bank with no branches, allowing it to cut overhead costs and pass down savings to its customers. This business model allows it to offer a strong lineup of basic financial products with competitive rates, low fees and almost no minimum deposit requirements.
However, if you're looking for loans, business accounts or in-person service, you might be better off with another bank.
Common questions about banking at Ally
Read more on this topic