Finder is committed to editorial independence. While we receive compensation when you click links to partners, they do not influence our content.
Get a $10,000 personal loan
Low rates available from big banks and online lenders.
Editor's choice: Credible personal loans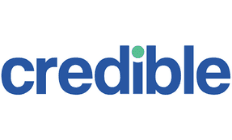 Loan range: $1,000-$100,000
Personalized rates in minutes
Funds as soon as 1 day
See my rate
There are lenders that offer $10,000 personal loans — even if you have bad credit. Learn more about your options and calculate how much a loan might cost you.
Compare personal loans
To see a list of lenders you may qualify for, select your credit score range and the state where you live in the table below.
Where to get a $10,000 loan
There are a variety of lenders that offer $10,000 loans — so it pays to compare options. Borrowers with bad credit can access these loans through nontraditional lenders, while those with good or excellent credit may be able to apply with their own bank for quick approval.
How much does a $10,000 loan cost?
The cost of your loan will depend on the loan term and the APR — which is your interest rate and loan fees. Here is an example of how much a $10,000 personal loan might cost with a 9.41% APR.
| Loan term | Monthly repayment | Total interest |
| --- | --- | --- |
| | | |
| | | |
| | | |
Why we chose an APR of 9.41%
Rather than picking a random APR for our example, we used data from a 2019 Experian study that found the average personal loan APR was 9.41%. While this number will depend on the amount you borrow, your credit score and your current finances, this national average highlights what rate you might receive when you apply.
You can use our calculator to estimate your monthly repayment based off your expected loan term and interest rate.
$10,000 loan repayment calculator
See how much you'll pay
Your loan
Loan amount
Loan terms (in years)
Interest rate
Fill out the form and click on "Calculate" to see your
estimated monthly payment.
or
Based on your loan terms…
You can expect to pay back
$
per month

This breaks down to…
$
in
principaland
$
in
interest
charged, with a total cost of $Compare personal loans now
What are my options if I want to borrow $10,000?
Bad credit or good credit, there are options available to you if you need to borrow a large amount of money.
Loans up to $10,000 are available from both traditional and nontraditional lenders and can come in a variety of forms: Secured or unsecured, short-term or long-term, for personal or business use. The first step to taking out a loan is understanding your options.
If you have bad credit
There are lenders that offer loans up to $10,000 for people with bad credit. You'll usually need to meet certain requirements, and you may be required to secure the loan with an asset. Some lenders may also allow you to submit a joint application if you don't meet the eligibility criteria on your own.
Remember to find out about all the options available to help your chances of being approved. The interest rate on these loans is usually set on an individual basis but may be higher than similar loans for borrowers with good credit.
If you have good credit
You'll probably have more options available to you if you're looking at borrowing $10,000 and you have a good credit score of 670 or higher. Traditional lenders, such as a bank, will likely be an option. And you'll enjoy lower rates and fees than if it were a bad credit loan.
You may also find that your current bank offers same-day funding to existing customers. Depending on your income and other financial circumstances, you may be eligible for a secured or unsecured loan.
If you're willing to secure your loan
Securing your loan with an asset may open up more loan options to you. Secured loans are less risky for lenders as they will be guaranteed to recoup their losses should you default. Because of this, these loans come with lending criteria that are more flexible than unsecured loans, and sometimes they even carry better APRs.
Typical assets used to secure a loan include a vehicle or equity in a property, but some lenders also allow for other things, such as jewelry.
If it's for a business
A $10,000 personal loan taken out for business purposes is different from one taken out for personal use. Business loans usually come with higher maximum loan amounts, with some lenders able to approve loans of up to $5 million. Business loans may be available to both established businesses and startups, although small businesses may not have access to larger loan amounts.
How to find a competitive $10,000 loan
When considering what loan to apply for, it's important to compare features of each loan to make sure you'll receive a competitive offer. Here are some things to look at:
Interest rate. Your interest rate will impact the total cost of your loan. The lower your interest, the less you'll pay overall. In general, lenders will charge either a variable or fixed rate — and the best rates go to borrowers with excellent credit.
Fees. Common fees include origination fees and prepayment fees. You should also consider any ongoing fees as well. For the most part, these are all worked into the total cost of your loan — the one exception being that sometimes origination fees are taken out of the amount disbursed to you.
Repayment term.

While a longer repayment term will lower your monthly payment, it does mean you will pay more in interest. Try to find a sweet spot between month-to-month affordability and overall cost.

Turnaround time. The time it takes to get your loan approved and for it to arrive into your bank account will differ between lenders. Make sure the lender you apply with can get your loan amount to you when you need it.
Our top 6 tips to get approved with bad credit
Review the eligibility criteria. Do this before you apply to make sure you are eligible. Look for things like minimum income, employment requirements, etc.
Submit all necessary documents. Check what documents are needed and make sure you are able to send everything that the lender requires.
Consider a joint application or guarantor. This can help if you don't have the best credit or if you don't meet the income requirements.
Back it with collateral. Putting up collateral like a CD or valuables offsets the risk to the lender and can help you qualify.
Pay off debt. Having a high debt load and bad credit can make it hard to get approved anywhere, even with a bad credit lender. If you can, take steps to pay down other loans or credit card debt before you apply.
Take advantage of good relationships. If you have a positive relationship with your bank or a lender you worked with in the past, they may be willing to overlook your credit score.
Browse more loan options
If $10,000 doesn't meet your needs, consider another loan amount — but keep in mind that loans under $5,000 may have higher rates.
Bottom line
To compare your borrowing options, read our guide on personal loans. We discuss the different types of personal loans available, how much they usually cost and where you can apply.
Frequently asked questions
Answers to common questions about $10,000 loans.
Can I get a $10,000 loan if I am unemployed?
It depends. Most lenders want you to have a steady source of income, but that doesn't necessarily mean you need to be employed. If the lender doesn't specify, contact it and ask if your income qualifies.
What's the average interest rate on a personal loan?
It depends on your credit score. For good to excellent credit, the average rate can range from around 10% to 12%. For poor credit, the average rate can range from 28% to 32%, though it can be as high as 36%.
Are my details secure?
Most lenders use either 128-bit or 256-bit SSL encryption to ensure your details are safe and secure. If your lender doesn't have this in place and doesn't have a secured page, visit a different lender that does.
What happens after I send my application?
Usually, you'll receive notification of the decision. If you've been approved, the lender will send along next steps.
How do I apply for a bad credit unsecured loan?
You can apply by finding a lender that doesn't require collateral but accepts a lower credit score. Many lenders have fully online applications. If you want to go with a bank or credit union, be prepared to submit your documents in-person.
More guides on Finder