Zerocard and Zero Checking review
Fee

$0 per month

APY

N/A

Minimum deposit to open

$0
Summary
Unlike traditional accounts, this no-fee option requires a credit check with limited accessibility.
Discontinued product
This product has been discontinued, and it is not available on our site.
Compare other Checking accounts
to find one that fits your needs.
How do I open a Zerocard and Zero Checking account?
Open a Zerocard and Zero Checking account through the Zero app:
Go to the provider's site and follow the steps to apply.
From the iOs app store, download the Zero app.
Input your email and create a password, then tap Continue.
Select Continue and apply.
If you agree to the terms, tap the bubble next to I want to apply and agree to all, and then tap Continue.
Input your mobile phone number and select Next.
Enter a referral code if you have one and tap Continue. Tap I don't have a code if you don't.
Select Scan ID and scan your government-issued ID.
Enter your full name and tap Next.
Fill out your date of birth and select Next.
Input your address and tap Next.
Enter your Social Security number and select Next.
Submit your application and wait for a response, typically within a few minutes.
Eligibility
To apply for a Zerocard and Zero Checking account, you must consent to a credit check and meet three eligibility requirements:
At least 18 years old
Valid Social Security number
US residential address
Required information
Have the following ready when you apply for a Zerocard and Zero Checking account:
Your name and mobile phone number
Your physical and email address
Government-issued ID, such as a driver's license or passport
Your Social Security number
What are the benefits of a checking account with Zero?
Zero Checking offers benefits beyond traditional checking accounts through a mobile app:
Minimal fees. You won't pay monthly maintenance, annual, inactivity or foreign transaction fees.
Rewards for everyday spending. Use your linked debit card to earn 0.5% cashback rewards or the Zerocard to get 1% to 3% back on your purchases, depending on your tier and spending.
Reports to the credit bureaus. If your account is tied to the Zerocard, you can potentially build or rebuild your credit score with responsible use and timely payments.
Zerocard tiers
If you choose to apply for the Zerocard, you start out with a Zerocard Quartz after approval. Each year, you can maintain your reward or build your way up to higher-tier cards through qualified spending or by referring qualified friends. Each tier comes with its own requirements and cashback rewards rates as long as you pay your balance in full by your due date.
| Zerocard tier | Unlimited reward rate | Requirements |
| --- | --- | --- |
| Quartz | 1% | Open an account |
| Graphite | 1.5% | Refer one friend or spend $25,000 annually |
| Magnesium | 2% | Refer two friends or spend $50,000 annually |
| Carbon | 3% | Refer four friends or spend $100,000 annually |
Zero's ATM network and fees
Zero isn't a bank: WebBank issues the card, and Evolve Bank and Trust houses the checking account. But you manage your account through the Zero app.
Zero doesn't charge ATM fees, but it's possible the owner of the ATM will. Cash withdrawals from an ATM are considered a cash advance and carry a separate APR.
The Zero Checking's associated Zerocard comes with an APR and fees for late or returned payments.
Type of charge
Amount
Purchase APR
24.99% variable
Balance transfer APR
24.99% variable
Cash advance APR
24.99% variable
Late fee
Up to $27
Returned payment fee
Up to $25
What should I look out for?
Zero Checking isn't designed for everyday checking.
While you can use your Zerocard to withdraw money, withdrawals are considered cash advances. And you can't deposit checks at an ATM or through the app as of this writing. It's also worth mentioning that you have the option to forego the Zerocard for a traditional debit card.
This highly streamlined service comes with other drawbacks you'll want to weigh against potential benefits:
Withdrawals are cash advances. It's worth mentioning again that your Zerocard is a credit card, which considers cash withdrawals cash advances that come with a high 24.99% APR.
App for iPhone only. While you can preregister for the Google Play app, it's currently unavailable.
No cash or app deposits. Zero Checking accepts electronic transfers only, with fine print warning that not all transfers are accepted.
If you prefer a more traditional banking experience, you'll want to keep looking. As always, compare your options to narrow down the best checking account for your needs.
Compare with other checking accounts
If you're uneasy about a checking account that requires a credit check, look into other checking accounts that might better fit your needs.
How do I deposit or withdraw my money?
Access your funds in three ways:
Withdraw money from an ATM. Zero doesn't charge a fee for withdrawals, but it does treat ATM withdrawals as cash advances.
ACH transfer. Deposit money or transfer it out by ACH through the app.
Direct deposit. Receive your paycheck or government check directly to your Zero Checking account.
Frequently asked questions
Checking account ratings
★★★★★ — Excellent
★★★★★ — Good
★★★★★ — Average
★★★★★ — Subpar
★★★★★ — Poor
We analyze top checking accounts and rate them one to five stars based on factors that are most important to you. These factors include: monthly fees, the ease at which monthly fees can be waived, the breadth of ATM access, ATM and overdraft fees, and customer service.
Zero Checking is not currently available on Finder
Have you considered BMO Smart Advantage Checking?
Earn a $400 cash bonus after $4,000 deposits in the first 120 days. Pay $0 monthly fees and no minimum balance. Access a large nationwide network of free ATMs. Member FDIC.
$400 bonus after qualifying deposits
$0 monthly fee
Large $0 fee ATM network
No minimum balance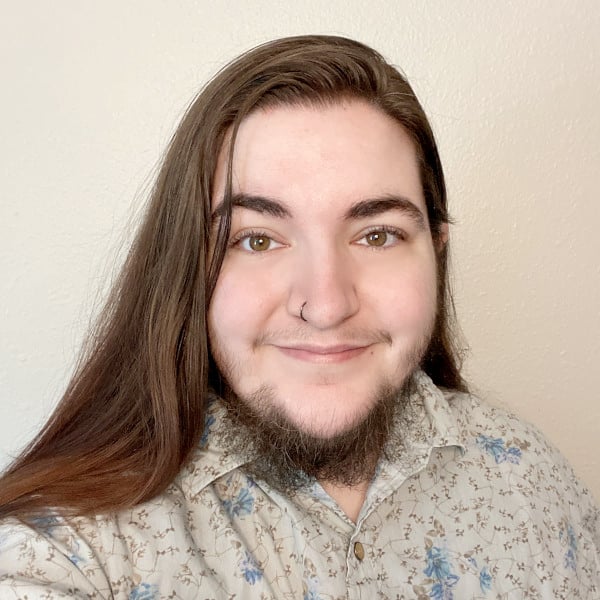 You are about to post a question on finder.com:
Do not enter personal information (eg. surname, phone number, bank details) as your question will be made public

finder.com

is a financial comparison and information service, not a bank or product provider
We cannot provide you with personal advice or recommendations
Your answer might already be waiting – check previous questions below to see if yours has already been asked
Accept and continue