Finder is committed to editorial independence. While we receive compensation when you click links to partners, they do not influence our opinions or reviews. Learn how we make money.
Yoga studio business loans
Everything you need to know about covering your yoga studio's costs.
Editor's choice: First Down Funding business loans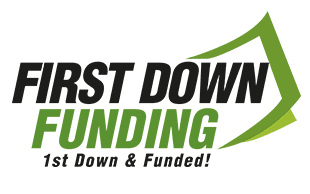 No prepayment penalties
Competitive rates
Works with bad credit and most industries
Check eligibility
When your yoga studio has a drop in attendance — or wants to expand, you might not have all of the funds you need upfront. Luckily, there are business loans. We walk you through what types of loans your yoga studio might benefit from, how they work and throw some tips in for getting approved.
What types of loans might my yoga studio need?
General purpose business loans. Want to install a shower? Buy an air conditioner? Renovate your studio? These fixed-term loans are designed to cover any one-off business expense. Your funds come in one lump sum, which you pay of with interest and fees over a predetermined period of time.
Business lines of credit. Got a slow season? Taking out a business line of credit can help you cover your day-to-day expenses, like your utilities, when students aren't coming in.
Merchant cash advance. Yoga studios that make most of their profits from credit cards can get an advance on future revenue, which they pay back plus interest in a percentage deducted from their credit card sales.
Commercial real estate. Looking to expand? These business loans are designed specifically to help businesses pay for new property.
SBA loans. These government-backed loans are available to businesses that have struggled to find funds from traditional lenders. Interest rates are lower than your standard business loan and you could be eligible for larger amounts if you want to make major improvements.
Equipment loans. This type of funding can help you purchase major equipment — like that industrial heater you need for hot yoga classes — backed by the equipment itself.
Compare top business loan offers
How do I decide which loan offer is best for my business?
Here are a few tips to find the right type of loan for your business:
Nail down why you need the funds. If your studio has continuous, unpredictable expenses, you might want to go for a line of credit. However, if you just need to install some showers, a standard business loan might make more sense. Make sure you're going for a type of financing that matches your costs.
Figure out how much you need to borrow. Go for a lender that can offer your business the amount that you need. Borrow too little and you won't be able to cover your costs. Borrow too much and you'll end up paying more in interest.
Compare the APR of different offers. The best way to compare loan costs is by looking at the APR of different offers, which is a combination of its interest rate and fees expressed as a percentage. You'll get a more accurate comparison if you compare loans with the same loan term, since interest adds up over time.
Ask about the upfront costs of the loan. Equipment and real estate loans sometimes come with down payments. Other business loans can come with origination fees that the lender deducts from your funds before you even get them. Be sure you can afford any upfront payments.
Make sure the loan term works with your business's cash flow. Your loan term can tell you two things: How much you'll pay in interest and how much you'll have to pay each month. A long term means low monthly payments but ultimately a high cost. A short term means high monthly payments but a less expensive loan.
Calculate how much you'll pay each month. Use our monthly payment calculator to find out what types of repayments you can expect to pay. Make sure a loan's repayments are in your budget — and keep in mind that while most are monthly, some come twice a month or even daily.
Ask whether the loan comes with prepayment penalties. Paying off your loan early is a great way to save on interest — but some lenders charge a fee for prepayment.
What do I need to apply?
Eligibility and document requirements vary depending on which lender you choose and what type of financing you need. Typically, business lenders are more willing to work with yoga studios that meet the following criteria:
In business for at least a year. Your lender will want to see a track record of your business's finances to show that you can afford to pay off debt.
Make at least $50,000 annually. Most business lenders require borrowers to make a minimum amount of money each month or year to qualify for their loan, usually around $50,000 a year.
Located in the US. You typically can't get financing from a US-based lender for a yoga studio abroad, unless it's a part of a larger company with headquarters in the US. Owners typically must be US citizens or permanent residents as well.
Have good or excellent credit. Generally, the most competitive lenders don't want to work with business owners that have credit scores under 600. Your lender might also consider your business credit score when you're applying.
Have a business checking account. Lenders use your business's recent bank statements as part of the underwriting process and also to deposit your funds. You might also be required to sign up for automatic repayments from a business checking account.
Have a business plan and projections. The strongest business loan applicants have an easy-to-follow business plan and financial projections for future earnings.
Starting a yoga studio?
When you need funds to get your studio off the ground, you probably can't meet most lender's basic requirements. In this case you might want to look for a startup loan. Startup loans are designed to help entrepreneurs see their dreams through.
4 tips on yoga studio financing
Follow these tips to potentially get a better deal on your yoga studio loan:
Don't skimp on the business plan. Your business plan is where you get to make the case for yourself and your business. Invest some serious time in yours to make sure it projects your studio in its best light.
Work on your elevator pitch. Knowing how to describe your studio's mission, needs and finances is particularly useful if your loan comes with an interview. But it can also help you present yourself more effectively when filling out your application.
Read your credit report first. Even with business loans, your personal credit score can make or break your application. Checking your credit report for errors is one way to make sure your credit score is what it should be. You might also want to check your business's credit report if the lender asks for a business credit score — though you might have to pay a fee to get a copy.
Get someone else to read over your application. Submitting an application with mistakes or inconsistencies is a surefire way to get rejected. Having a fresh pair of eyes give your application a once over can save you from getting it thrown in the no pile.
6 tricks to running a successful yoga studio
From planning your schedules carefully to investing in web design, here are a few tricks to take your yoga studio to the next level:
Have a clear mission. Even if you don't state it online or in your brochure — though that helps — knowing what you're trying to achieve with your yoga studio can help create a unified, peaceful environment.
Know your community. What kind of neighborhood are you located in? Consider offering specialty classes to draw in the people near you. This could mean lunch-hour classes if you're in a business district or restorative yoga classes if you're near a hospital.
Plan your schedules carefully. This plays into knowing your community. While classes before and after business hours are often the most popular, you may want to consider having several daytime offerings if you're located near a college campus or in a neighborhood with a lot of stay-at-home parents. Finding the right schedule for your community's needs might take some tweaking.
Offer workshops and retreats. Workshops are often a great way to introduce people to yoga — especially if they're through a school or workplace. Retreats are a great way to help your students deepen their practice. Both are a great way to encourage engagement.
Spend on web design. Chances are the first thing anyone sees about your yoga studio is its site. There's no reason to lose potential students over poor graphic design. Consider hiring professionals and even staging a photo shoot to make sure your website is showing your studio in its best light.
Sell stuff — and give stuff away. Selling yoga mats, yoga gear, books, T-shirts and more can help tide your studio over when you're experiencing a seasonal drop in students. Offering a limited selection of free yoga class podcasts or donation-based nights can also help draw in new students and allow old ones to keep up with their practice and encourage them to come back for the real thing.
Bottom line
You have a wide range of business loans to choose from to cover the cost of running — or even starting — your yoga studio. Finding the right loan depends on your business's needs and means of repaying debt. Visit our business loans guide to learn more about your options and start comparing lenders.
Frequently asked questions