YNAB review
We take a closer look at this personal budgeting software.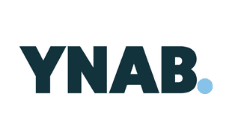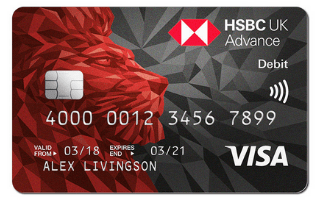 HSBC Advance Bank Account
£125 reward when you switch your main current account (from non HSBC-Group products)
Minimum arranged overdraft of £1,000 on account opening
Earn 2.75% AER / gross interest with the linked HSBC Regular Saver
Fee free international transfers and no monthly fee
You Need a Budget (YNAB) is a fintech app that's crossed the sea from the United States. YNAB is a budgeting app. And while it's not the first fintech app to help you control your spending and saving, it is certainly one of the most detailed.
We've reviewed it to help you decide whether that level of detail is just what you need.
What is YNAB?
YNAB says that "with just four simple steps" you can rein in your budget. YNAB provides a straightforward system to help you understand your income and outgoings and plan ahead for bills, holidays, insurance and the unexpected.
How does YNAB work?
YNAB works from an app on your smartphone; you link your bank accounts to the app.
Registration and account set-up are as simple as advertised. It takes less than 15 minutes to fill in your personal details, set your budget and list your expenses. The app itself balances depth and functionality well, coming with five tabs including:
Budget. This is the meat of the app. A breakdown of your income and the different directions it's heading in. If you have provided a detailed breakdown of your budget, YNAB can lend you a hand in making sure you're keeping up with your financial responsibilities.
Accounts. From here you can sync bank accounts to YNAB and view accounts you have already linked. If your bank isn't listed on the YNAB app, which is currently the case for many UK banks, you can enter your bank balance and details manually.
Transaction. Record a transaction on the YNAB app, give a description of what it's for, when it cleared and for how much. This is then considered alongside your budget.
Settings. Self-explanatory. From here you can edit your budget settings, start a new budget, view your account details, read FAQs and write reviews.
Using YNAB abroad
YNAB isn't a current account, so you won't be spending money through it whether you are at home or abroad. However, YNAB can help you save for your holiday and keep you from overspending while you're away. You can start a new budget exclusively for your time abroad, and YNAB will notify you to help you stick to it.
If you're travelling abroad
If you are heading overseas and are thinking about travel money, head to our
travel money section
for the cheapest deals on foreign currencies, or to our
travel section
for tips on how to get cheap flights!
YNAB fees, limits and pricing
As mentioned above, YNAB doesn't offer a current or savings account and so doesn't come with a long list of fees and limits. YNAB charges a monthly subscription fee of $6.99 (or about £5.20), so less than your Netflix or Amazon Prime subscription. YNAB also offers a 34-day free trial, so you can try before you buy.
Is YNAB safe?
YNAB has a number of measures to keep your details safe. First, your information is kept behind a password of your choosing, which is then secured by industry-level encryption. Your data is only held for a limited time, and all account-pairing technology is of the highest standard.
Compare digital banking apps
Pros and cons of YNAB
Pros
In-depth breakdown of your income and outgoings.
Customisable and detailed budgeting help.
Manually or automatically enter your bank accounts and balances for YNAB to help you manage.
Helps to keep you on top of your financial responsibilities.
Helps you understand your net worth and the current size of your budget.
Prioritise your spending to customise your experience.
Available on-the-go.
Safe and secure.
Cons
Currently not optimised for use in the UK.
The app cannot pair with many UK banks.
Hefty subscription fee.
Slightly busy user interface in comparison to other budgeting apps.
What other options are available?
YNAB is a great tool to help you bring your finances under control. While it is available in the UK, you might struggle to pair your British bank accounts with the YNAB app.
However, you can manually enter your account balance and details which will allow you to use the app's features properly. It is important to remember that YNAB cannot work miracles, and it requires effort on your part to stick to the budget!
Grow your savings at Raisin UK
Raisin UK makes it easier to apply for deposit protected savings accounts. Our savings service connects you with a range of banks and includes exclusive savings accounts and rates; all curated to help you earn more from your savings:
A welcome bonus offer of up to £50
Wide range of partner banks all offering FSCS protection
Very competitive rates all in one place
Apply for multiple savings products
Quickly and easily see how your savings are doing
Frequently asked questions