Should you take money out of your stocks and shares ISA?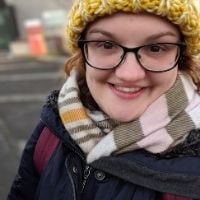 As is often the case, this is a simple question with a not-so-simple answer.
In fact, I'm going to answer it with 2 questions for you to ask yourself, so you can work out whether it's a good idea for your circumstances.
1. Why do you want to take the money out?
Your reasons for wanting to withdraw will influence whether taking money out is a good idea, and how to go about it.
If you've been saving for a reason (to pay for a wedding or to help fund your retirement, for example), it may simply be time to take advantage of the money you've saved and congratulate yourself for a job well done.
If you want to move funds to a different stocks and shares ISA, which offers better service or lower fees, for example, then feel free to do so – but use the official ISA transfer process so you don't lose the tax benefits.
If you're having a wobble because the stock market is struggling and your investments aren't doing as well as you'd hoped, but you don't actually need the money just yet, try not to panic. Remember, investing is for the long term (at least 5 years, and ideally more). While it's not a guarantee, most short-term volatility is evened out in the long run. Selling in a downturn could see you making losses that could be avoided if you hold your nerve.
If you need the money for an unexpected emergency, then ask yourself the next question.
2. Do you have other savings that might be better to use?
If you need cash in an emergency, there are a couple of reasons why it might be best to leave your stocks and shares ISA intact if possible.
Firstly, the tax benefits of saving into an ISA are well worth having, so if you have non-ISA savings, it could be better to use them first.
Secondly, as we've highlighted above, the longer you can keep money invested, the better your chances of strong returns. So if you also have cash savings – even if they're held in a cash ISA – it might be better to use these rather than your stocks and shares ISA.
Of course, you'll need to weigh up these considerations against any restrictions your other savings may have on withdrawals or perks they may offer. In the end, you are free to do what you wish with your savings. And, if life throws a spanner in the works and you need money unexpectedly, it's arguably better to take it out of a stocks and shares ISA than to take out debt to cover the expense.