Fiat currencies

9

Supported assets

58
Our verdict
Wirex offers a secure mobile cryptocurrency wallet and a debit card.
Wirex's outstanding feature is its cryptocurrency Mastercard debit card, which provides one of the easiest ways to spend cryptocurrency as well as provides multi-currency services if you wish to use it abroad. It enables you to spend any of the supported cryptocurrencies or traditional currencies in real-world situations. Added to this, you can earn up to 8% in Wirex's native token WXT on all spending in-store and online. You can then choose to exchange your WXT tokens, send them to an external cryptocurrency wallet or spend them with your Wirex card.
What Wirex does best is seamlessly combine multi-currency services with blockchain technology. So not only can you take advantage of competitive exchange rates and a multi-currency account, but you can also service your crypto assets using its wallet, its cryptocurrency transfer service and its debit card. However, reports of poor customer service are rife as well as technical glitches causing issues for users. Added to this, the best bits are for Premium customers only.
Pros
FX and cryptocurrency exchange in one place

Cryptocurrency debit card

Cryptocurrency cashback rewards

Authorised emoney provider
Cons
No FCA registration

Some benefits are only available to premium customers

High fees for ATM withdrawals
Product Name
Wirex Cryptocurrency Exchange
Fiat Currencies
EUR, GBP, CAD, CZK, HUF, PLN, RON, HRK, USD
Cryptocurrencies
BTC, ETH, LTC, XRP, XLM, WXT, WAVES, DAI, XNO, LINK + 41 more
Deposit Methods
Credit card
Cryptocurrency
Debit card
PayPal

Trading Fee
OTC rates + commission
Deposit Fees
Free (fiat), 1% (crypto)
Withdrawal Fees
Blockchain fees apply
Don't invest unless you're prepared to lose all the money you invest. This is a high-risk investment and you should not expect to be protected if something goes wrong. Take 2 mins to

learn more

.
Estimated reading time: 2 min
Due to the potential for losses, the Financial Conduct Authority (FCA) considers this investment to be high risk.
What are the key risks?
1. You could lose all the money you invest
The performance of most cryptoassets can be highly volatile, with their value dropping as quickly as it can rise. You should be prepared to lose all the money you invest in cryptoassets.
The cryptoasset market is largely unregulated. There is a risk of losing money or any cryptoassets you purchase due to risks such as cyber-attacks, financial crime and firm failure.
2. You should not expect to be protected if something goes wrong
The Financial Services Compensation Scheme (FSCS) doesn't protect this type of investment because it's not a 'specified investment' under the UK regulatory regime – in other words, this type of investment isn't recognised as the sort of investment that the FSCS can protect. Learn more by using the FSCS investment protection checker.
The Financial Ombudsman Service (FOS) will not be able to consider complaints related to this firm or Protection from the Financial Ombudsman Service (FOS) does not cover poor investment performance. If you have a complaint against an FCA regulated firm, FOS may be able to consider it. Learn more about FOS protection here.
3. You may not be able to sell your investment when you want to
There is no guarantee that investments in cryptoassets can be easily sold at any given time. The ability to sell a cryptoasset depends on various factors, including the supply and demand in the market at that time.
Operational failings such as technology outages, cyber-attacks and comingling of funds could cause unwanted delay and you may be unable to sell your cryptoassets at the time you want.
4. Cryptoasset investments can be complex
Investments in cryptoassets can be complex, making it difficult to understand the risks associated with the investment.
You should do your own research before investing. If something sounds too good to be true, it probably is.
5. Don't put all your eggs in one basket
Putting all your money into a single type of investment is risky. Spreading your money across different investments makes you less dependent on any one to do well.
A good rule of thumb is not to invest more than 10% of your money in high-risk investments.
If you are interested in learning more about how to protect yourself, visit the FCA's website here.
For further information about cryptoassets, visit the FCA's website here.
Overview of Wirex
Wirex is a digital payment platform with a multi-currency account and a cryptocurrency debit card. It places one foot in each camp by offering traditional currency exchange services alongside cryptocurrency transfers and accounts. With its multi-currency account, you can seamlessly exchange between fiat currencies and cryptocurrencies, while its cryptocurrency debit card offers real-time crypto conversion at the point of sale and no exchange fees on FX.
Its wallet service is a keyless non-custodial cryptocurrency wallet that is backed up with biometric information. Essentially, it doesn't require private keys to secure your funds. Instead, it uses face recognition or fingerprints to provide access.
If this is your first exchange. You will find a platform that allows you to seamlessly transfer and spend your crypto assets while also supporting any traditional FX needs you have.
If you're switching exchanges. You can take advantage of a cryptocurrency debit card that offers cashback rewards and a wallet that allows you to swap across different blockchains.
Finder ratings for Wirex
| | |
| --- | --- |
| Supported cryptocurrencies | ★★★★★ |
| Transferring money or assets | ★★★★★ |
| Fees and costs | ★★★★★ |
| Ease of use | ★★★★★ |
| Customer service | ★★★★★ |
| Features | ★★★★★ |
| Staking/earning | ★★★★★ |
| Trustworthiness/security | ★★★★★ |
| Overall score | 3 |
What to know about Wirex
In March 2022, Wirex withdrew from the UK Financial Conduct Authority's (FCA) temporary register. It currently serves its UK-based customers via its subsidiary, Wirex Digital, which is licensed in Croatia by the local regulator HANFA. It had temporarily paused new UK registrations, but these were resumed in June 2022. Wirex is authorised by the FCA as an e-money provider because it offers a debit card.
What's it like to use Wirex?
Getting started
Signing up with Wirex is quick and easy to do either through its website or via its mobile app.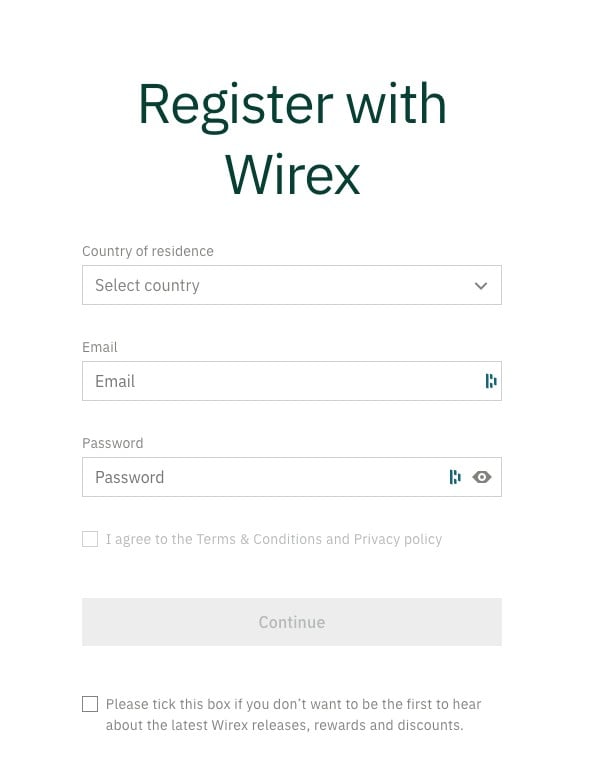 Identity verification
You will need to switch to the mobile app to complete the identity verification process, but it is quick and easy to do.
Trading terminals
Wirex's trading dashboard shows you which tokens are tradable as well as the current gainers and losers.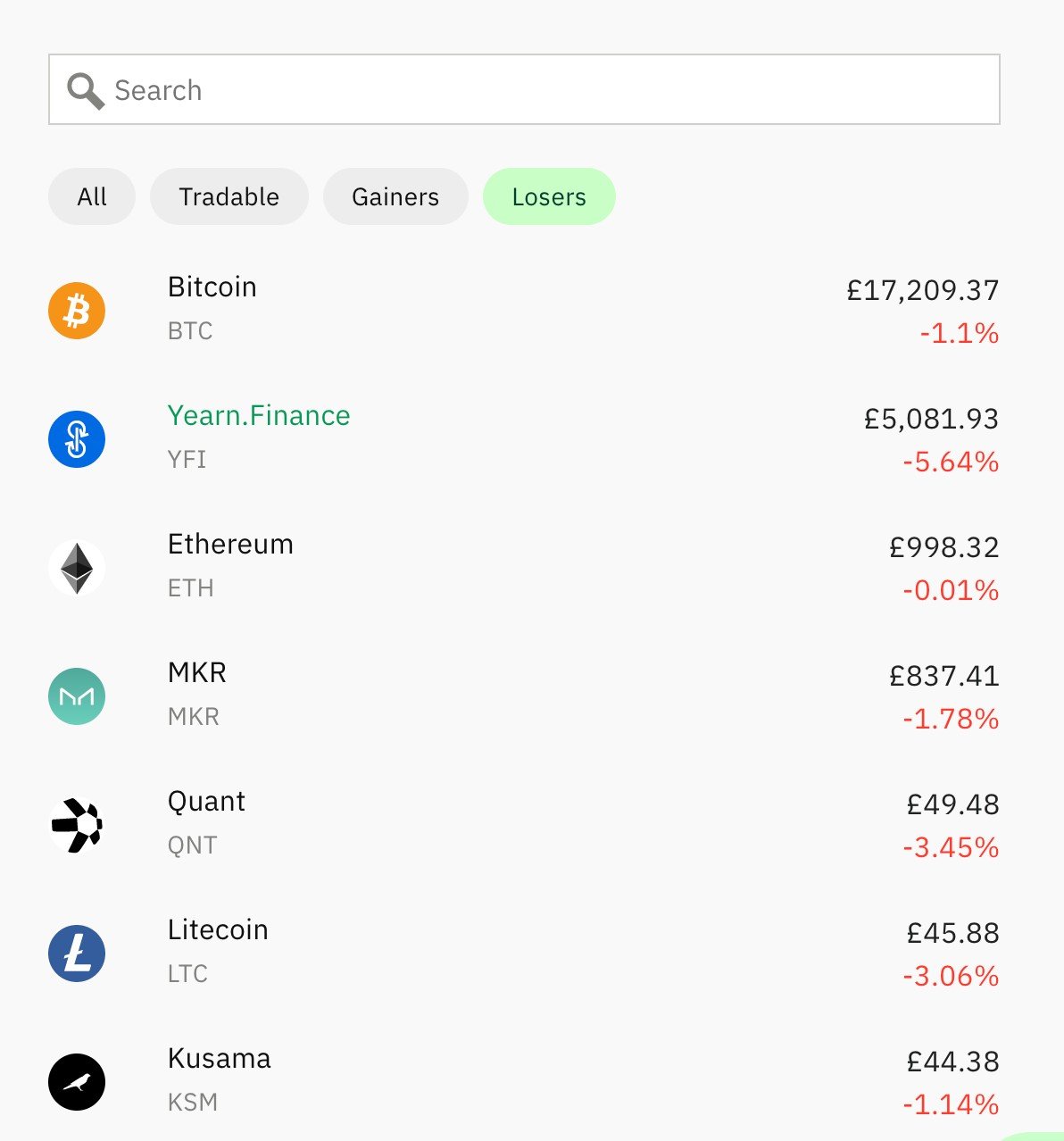 Mobile app
You can view all your fiat and digital accounts on the app as well as make trades.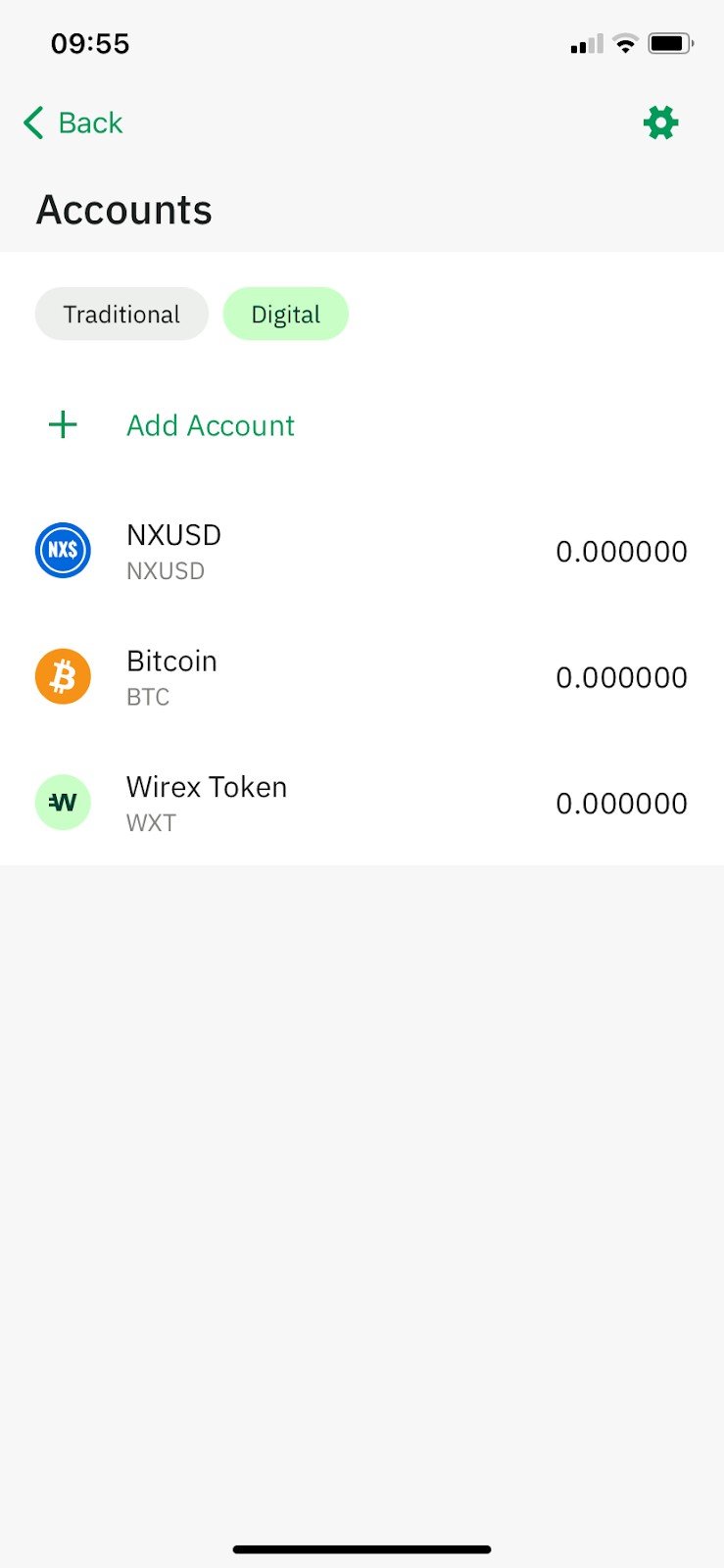 Promotions
There are additional rewards the more regularly you use Wirex features like its card.
Does Wirex have good customer support?
Negative reviews on Trustpilot focus on poor customer service. Some users have reported having issues with their accounts and Wirex has taken days to respond. There are also complaints about locked accounts, log-in issues and difficulty getting money out of the account. In other cases, users say they've had to go through the verification process again to access their money. (Last updated: June 2022)
You can contact Wirex's customer support team by submitting a request on its website or via social media. It also has a Help Centre with its most frequently asked questions and there is a Community Forum you can use to ask questions of other users.
| | Support offered | Wait times |
| --- | --- | --- |
| Contact us form | ✅ | Same day |
| Live chat | 🅧 | 🅧 |
| Email support | 🅧 | 🅧 |
List of services on Wirex
Mastercard on Wirex
Wirex Mastercard has some of the best perks for cardholders. It offers cashback on purchases, free ATM withdrawals (up to €400 a month) and no monthly fees. Users only pay a 1% fee to top up the card with cryptocurrency.
Unlike other cryptocurrency debit cards, Wirex doesn't charge fees for maintenance or re-issue. You can also earn up to 8% in cryptocurrency rewards when you make purchases on the card. These are paid out in Wirex's native WXT token.
Wallet on Wirex
The Wirex Wallet is a keyless non-custodial cryptocurrency wallet. It is a cross-chain wallet, meaning you can swap DeFi tokens across different blockchains and take advantage of in-built support for multiple blockchains including Bitcoin, Ethereum and Solana.
Within it, you can manage more than 100 coins, either storing them or transferring them to external wallets and dapps.
Exchange on Wirex
Wirex looks to combine traditional FX with blockchain technology. Its multi-currency exchange service allows you to exchange 62 fiat and cryptocurrencies in the app at the interbank or over-the-counter (OTC) rate. This means there is no markup included in the rate offered to you for your currency exchange.
Trust rating
Signing up on Wirex
Compare Wirex against other exchanges
* Cryptocurrencies aren't regulated in the UK and there's no protection from the Financial Ombudsman or the Financial Services Compensation Scheme. Your capital is at risk. Capital gains tax on profits may apply. Cryptocurrencies are speculative and investing in them involves significant risks - they're highly volatile, vulnerable to hacking and sensitive to secondary activity. The value of investments can fall as well as rise and you may get back less than you invested. Past performance is no guarantee of future results. This content shouldn't be interpreted as a recommendation to invest. Before you invest, you should get advice and decide whether the potential return outweighs the risks. Finder, or the author, may have holdings in the cryptocurrencies discussed.