Where to order flowers online for Mother's Day
Treat your mum to a blooming bunch of gorgeous flowers this Mother's Day.
All mums love flowers and sometimes there's no better present on Mother's Day than a gorgeous fresh bunch delivered straight to her door. Make sure you choose the perfect bouquet for her by reading our tips and tricks below.
You can organise to have these delivered on Mother's Day itself or a few days before!
What you need to know about online flowers for Mother's Day
---
Where to shop online for flowers this Mother's Day
Ready to buy her that beautiful bouquet? Here are the best you can purchase online and have delivered directly to her. Convenient? Most definitely.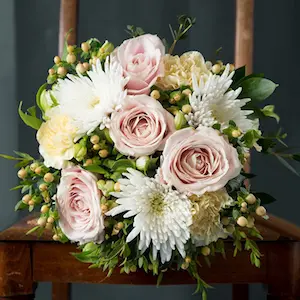 ---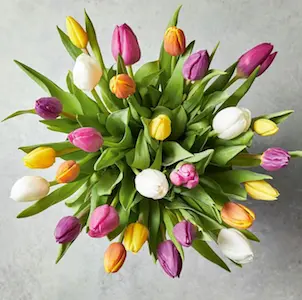 ---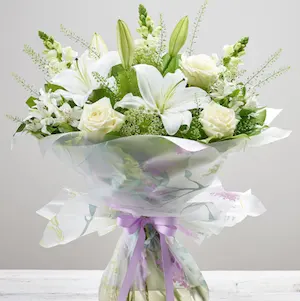 3. Interflora

Interflora's beautifully designed collection of Mother's Day flowers take inspiration from the latest floristry trends.
From chic hand-tieds to stylish arrangements, you can guarantee that mum will be delighted with her surprise flower delivery on Mother's Day.
Place orders by 3pm for same day delivery from £8.
£8 delivery.
Gift sets available.
---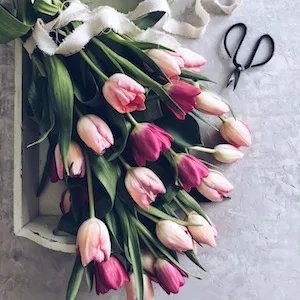 4. Prestige Flowers

Prestige Flowers delivers handmade bouquets around the UK for any occasion.
Mother's Day comes around just once a year and it really is the best time to show your mum just how much you care. What better way to do so than by sending her a special bouquet from Prestige Flowers?
Free chocolates with delivery.
Same Day delivery by 3pm.
Next day delivery available.
Go to Prestige Flowers website View discount codes for Prestige Flowers
---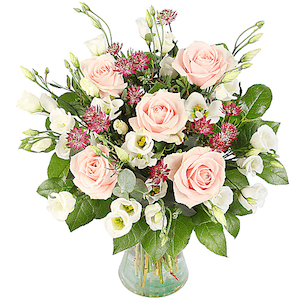 ---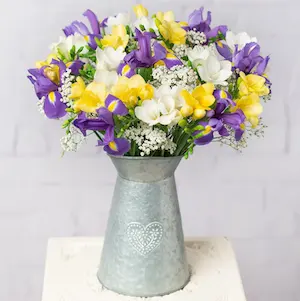 ---
Does your company belong in this list?
How to choose the most-beautiful flowers online for Mother's Day
If you're not sure about which flowers to go with, you're not alone. All flowers represent something different, which means that once you know what each are bought for, you can choose something that reflects your feelings and emotions. Alternatively, buy a gorgeous floral arrangement if you think your mum will appreciate that more!
Once you know how big or small you need your arrangement to be, you're all set. The list below is some of the most popular Mother's Day flowers:
Roses: You can buy roses to suit most occasions and Mother's Day is no different. Roses and maternal love share historical bonds, not only through Virgin Mary, but through the Greek goddess Isis as well. You can buy roses for your mother depending on their meanings, where yellow signifies joy and friendship, white stands for virtue and reverence and pink denotes appreciation and grace.
Carnations: Christians believe that carnations first grew from the spot where Virgin Mary shed tears after the demise of Jesus, making them a longstanding symbol of maternal love.
Orchids: Orchids symbolise beauty, refinement and luxury. They make for great Mother's Day flowers given that they last longer than most other cut flowers.
Lilacs: While lilacs stand for new love, making them popular wedding flowers, they also denote maternal love.
Tulips: Tulips denote love in general, although specific coloured tulips carry specific meanings. While red tulips denote true love, yellow tulips denote cheer and pink tulips signify concern.
Irises: These flowers denote warmth and affection and certain Christians associate them with Virgin Mary. Available in various colours, white irises are the most popular for Mother's Day.
Lilies: White lilies, as per Roman mythology, came into being owing to Juno, the queen of Gods, nursing Hercules, her son. Many regard Easter lilies as symbols of Virgin Mary.
Sunflowers: Sunflowers denote respect and admiration, making them perfect fits in any Mother's Day bouquet.
Potted plants: If you don't want to go the cut flowers way, you can always choose to give your mum a potted plant that's in bloom or ready to bloom.
What if you don't know what type of flowers warms her heart? Try working with her favourite colour instead or other likes/dislikes:
Traditional or modern
Whether you should go the traditional or modern way is an aspect that depends on your mother. If your mother is traditional, you can stick to carnations, which are traditionally linked to Mother's Day. Pink and white flowers also tend to find favour with traditional mothers. If your mother is modern, you can look for contemporary floral arrangements. You can even consider buying her a potted plant.
More than flowers
While giving your mother flowers on Mother's Day is a good idea, adding something along with the flowers, if you can afford to, is even better. If your mother likes aromatherapy, you can buy her an aromatherapy growing kit, which also includes materials to grow plants like lemon balm, lavender and chamomile. If you want to gift some relaxation, you can buy flower-based scented candles or bath oils.
Think seasonal and local
When you're buying flowers, it pays to look for flowers that are in season and grow locally. Both are normally cheaper than out-of-season flowers and flowers that don't grow locally, because they don't incur storage or transport costs. Besides, you increase your chances of finding fresh flowers when you go for the local and the seasonal.
Our top Mother's Day flowers for 2021
Current Mother's Day offer deals and specials
Back to top