RAC van insurance review
We've analysed the RAC's van insurance and highlighted what's covered, so you can decide if it's right for you.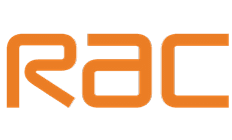 No-one wants to be paying for benefits they're not using – or missing out on benefits they need. We've analysed what you get with RAC van insurance so you can see how it matches up to what you need.
Compare temporary car insurance quotes
Policies available from 1 to 28 days
Get instant quotes and instant cover
Compare the best prices
Who is the RAC?
The RAC stands for the Royal Automobile Club. The UK-based company was set up in 1897 to provide roadside assistance. Over the years, it's branched out to provide other services, such as car insurance, home insurance and travel insurance.
The RAC says it aims to provide customers with affordable, quality car insurance.
What are the RAC's cover options?
With RAC van insurance, you are able to insure more than one van, but each van will get a separate policy.
There are three cover options:
RAC Third Party
Third party is the minimum amount of cover that is legally required on roads in the UK. It covers damage caused to other people's property or compensation as a result of accidents that are deemed your fault.
RAC Third Party, Fire and Theft
Third party, fire and theft cover gives you slightly more protection than the basic third party cover.
If you are involved in an accident, RAC will pay out to the third party. This cover also protects your car from damage caused by fire or theft.
However, it won't pay out if your car is damaged in other ways such as a crash.
RAC Comprehensive
This is one of the most extensive forms of cover you can get from RAC.
It covers theft, fire and accidental damage to your own vehicle, as well as third party damage. It's always worth getting a quote for comprehensive, as it can work out cheaper than lower levels of cover, due to the risk profile of some customers who take out third party, for example.
Optional extras
RAC van insurance gives you the option to tailor your policy with extras. These include:
RAC Breakdown or RAC Breakdown + At Home. Choose from two RAC breakdown cover options and keep yourself moving in the event of a breakdown.
Tools in Transit cover. This provides you with over for tools or other equipment should they be damaged in transit.
Replacement Van cover. If your van is stolen or not drivable following an accident you are guaranteed a replacement van for either 15 or 28 days.
What is covered under my policy?
| Cover feature | RAC Third party | RAC Third party, Fire and Theft | RAC Comprehensive |
| --- | --- | --- | --- |
| Accidental damage | – | – | ✓ |
| Fire and theft | – | ✓ | ✓ |
| Vandalism | – | – | ✓ |
| Liability to other people | ✓ | ✓ | ✓ |
| Personal injury | – | – | ✓ |
| Legal expenses | ✓ | ✓ | ✓ |
| Liability for passengers | ✓ | ✓ | ✓ |
| Emergency treatment | ✓ | ✓ | ✓ |
| Windscreen cover | – | – | ✓ |
What is my excess?
An excess is the amount of money that you will have to contribute when you make a claim. The amount of your excess can change depending on variable factors such as your bike and your driving experience.
Opting for a higher excess where possible could reduce the cost of your insurance premium.
Make sure to read through your Policy Schedule to find the full details concerning excess payments.
What is the claims process for the RAC?
If you need to make a claim, call the RAC van insurance claims department on 0330 332 8315.
The claims hotline is in operation 24/7.
You will need to have your van insurance number to hand. Your policy number can be found in your policy schedule.
Pros and cons for the RAC
Pros
A 24/7 motoring legal helpline
You receive up to £100,000 worth of motoring legal cover
Optional extras allow you to tailor your policy
Cons
You will have to pay an admin fee if you decide to cancel your policy
Non-RAC members pay more than RAC members
---
The offers compared on this page are chosen from a range of products we can track; we don't cover every product on the market...yet. Unless we've indicated otherwise, products are shown in no particular order or ranking. The terms "best", "top", "cheap" (and variations), aren't product ratings, although we always explain what's great about a product when we highlight it; this is
subject to our terms of use
. When making a big financial decision, it's wise to consider getting independent financial advice, and always consider your own financial circumstances when comparing products so you get what's right for you.
*51% of consumers could save £271.88 on their car insurance. The saving was calculated by comparing the cheapest price found with the average of the next 4 cheapest prices quoted by insurance providers on Seopa Ltd's insurance comparison website. This is based on representative cost savings from March 2020 data. The savings you could achieve are dependent on your individual circumstances and how you selected your current insurance supplier.
Read more on this topic