The most incredible things to do in India
Experience every aspect of Indian culture with the best things to do across the country.
With a country as large as India there is no shortage of things to do, see and experience. A trip to India can be relaxing on beaches of Goa, busy in the streets of Bollywood's capital of Mumbai or cultural along the Ganges River.
India is a vast country, blessed with much diversity in its landscapes and in its people, making it an incredible, adventure-filled journey filled. Wonder and awe at its top spots with us here.
---
Top things to do in India that may change you forever
Marvel upon the Taj Mahal
The Taj Mahal is India's most iconic landmark and is a true testament of love.
The mausoleum was built by an emperor to house the tomb of his favourite wife. It's constructed of white marble and features intricate details you could spend days musing over.
Now people flock to see its beauty with organised tours , and during sunrise for stunning pictures.
---
Take part in a festival
India celebrates festivals that have become world famous. So much so that visitors come to India just to be part of the action, and tour companies offer you the chance to join in the festivities.
One of the best is Diwali. This includes the Festival of Light – India's largest festival, which celebrates the triumph of light over dark and good over evil.
Holi, the Festival of Colour, is the most famous outside of India and is celebrated in March to welcome spring.
---
Shop till you drop at a colourful bazaar
India's bazaars showcase the country's diversity and are a must-see when visiting.
Some of the best in the country include Johari Bazaar in Jaipur, which specialises in Rajasthani jewellery and Dilli Haat in New Delhi which stocks handicrafts from all over India.
Suffice to safe, whichever Indian city you find yourself in, a local bazaar should not be far away.
---
Catch a cricket game
Cricket is the most popular sport in India and is played throughout the entire country.
The national team has won many championships and it is easy to find locals playing the game.
---
Travel via train
There is no better way to travel around India than by train. The experience showcases the diversity of India's people and landscape and is the only way to see smaller off-the-beaten-track spots.
Some of the most famous train rides include the Goa Express, Dibrugarh Rajdhani Express and the Nizamuddin Duronto Express.
---
Pay your respects at the Khajuraho temples
The beautiful Khajuraho temples feature on the UNESCO World Heritage Site list.
They are Hindu and Jain temples in Madhya Pradesh and showcase some of the best preserved Indian art in the world.
---
Be blinded by the gilded Harmandir Sahib
Harmandir Sahib is more known by its informal name, the Golden Temple. No need to tell you twice that this is because the outside is gold.
The temple is a holy place and was founded in 1577.
It is a very beautiful site that draws millions of visitors year-round.
---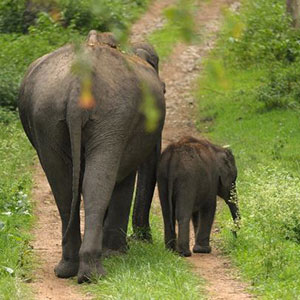 Have an elephant encounter
Elefantastic is an elephant sanctuary in Janipur that provides an income for families on welfare while raising awareness on the status of elephants in Asia.
By visiting you are supporting the elephants and the families.
At the sanctuary, you'll get the chance to interact with the elephants by walking, feeding and washing them.
---
Marvel at the arresting Amber Fort
Amber Fort is a stunning palace complex built in pink and yellow tones and white marble.
It is one of Jaipur's top attractions and features numerous courtyards, gardens and private apartments.
---
Pangong Tso
Pangong Tso is a lake in the Himalayas that stretches from India to China.
Located 4,350 metres above sea level, it's an enchanting site renowned for its changing colours. It comes as no surprise this beautiful and serene spot is one of the nation's most popular tourist attractions.
Film aficionados may also recognise it for its appearance in the movie 3 Idiots.
---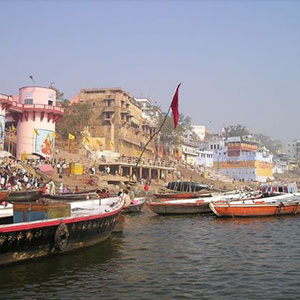 Sail down the Ganges River
The Ganges River is the second largest river that runs through India and is a holy river in the Hindu culture.
Many traditions and major aspects of Indian peoples lifestyle are based around this river. This is best reflected in the temples that line its banks.
A sunrise boat tour is a beautiful way to discover the Ganges. Alternatively, you can explore the river and surrounding area by day.
---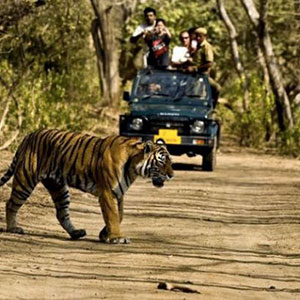 Take to the jungle
India has lush jungles with incredible landscapes and diverse wildlife.
Get a little adventurous and explore the jungles in India to see waterfalls, wildlife or book a zipline adventure for a view from the treetops.
---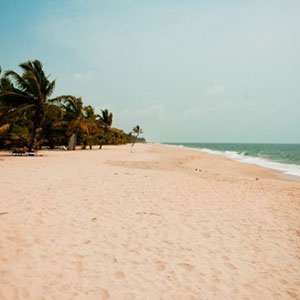 Comb pristine beaches
India has over 7,500km of coastline and along that there are more than a handful of stunning beaches.
So if you need some time to relax be sure to check out some of the best areas for beaches which include Goa, Gokarna in Karnataka and Ganpatipule in Maharashtra.
---
Top Indian cities to visit
Goa: Located in the southwest of India, Goa needs to be visited for its laidback vibe. It is the smallest state in the country but also the richest with many beaches along the Arabian Sea. It also has beautiful 17th-century architecture influenced by the Portuguese.
Mumbai: Formerly known as Bombay, Mumbai is India's largest city and is located on the west coast. It's most famously known for being the hub of Bollywood. Mumbai is also India's financial centre with colonial-era architecture, temples and even a tropical rainforest in the city centre. But be prepared as Mumbai is heavily crowded and traffic is a nightmare.
Delhi: Delhi is India's capital and acts as a time machine between its two parts. In Old Delhi you'll find gorgeous architecture and streets filled with markets. In New Dehli you'll find malls and skyscrapers.
Bangalore: Also known as Bangaluru, Bangalore is located in India's south and is known for its parks, nightlife and high-tech industry. Here you'll find Victorian-era architecture and it can act as a nice break from the rest of India since Bangalore is India's most developed and progressive city.
Agra: Agra draws in visitors because of India's most famous attraction: the Taj Mahal. Though it is worth all the hype, Agra is also filled with interesting markets, mausoleums and tombs.
---