The UK's first mobile Islamic challenger wants to be Europe's ethical digital bank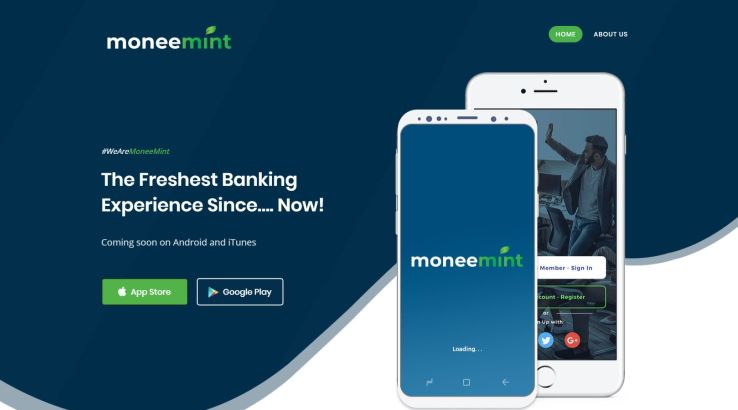 MoneeMint aims to offer socially responsible banking solutions to become Europe's first ethical digital bank.
The brand has grown out of Ummah Finance, which was founded in 2016 by Martin Luther Maramba and Hassan Waqar, with a mission to change the way UK Muslims bank. The business has been building a mobile bank incorporating all the features of a conventional bank but making it compliant with Sharia law.
Waqar now says that the new MoneeMint brand, while continuing to provide Islamic finance services, will be marketing itself by focusing on socially responsible and ethical aspects of the banking proposition. It is going to start by offering prepaid products and services.
MoneeMint was selected as "a new and fresher brand identity" aimed at millennials in both the UK and in wider Europe. Waqar says the project has taken 12 months of "hard work", and has taken into consideration the feedback from the operation's prospective investors as well as its customers. He adds that a more modern and fresh-looking brand was needed "to get the right message out".
The UK Muslim community accounts for 5.4% of the total UK population, and numbers around 3 million people. MoneeMint is the first Islamic bank launched in the UK with a fully digital proposition. It operates from London. In the UK, although there are currently 40 banking services offering Islamic banking solutions, the MoneeMint founders claim that none of these offers a service that is fully mobile and at the same time 100% Sharia-compliant.
The ambition is to transform the way Muslims bank by "embracing the future of technology" and "building a safe, user-friendly mobile bank" that incorporates all the features expected of a standard bank and is fully compliant with Islamic principles.
Currently, the business is based in Kingston Business School, Kingston Upon Thames and its app will be available on both iOS and Android devices. The parent company, HWK Group, also umbrellas the National Association of Pakistani Entrepreneurs. Wakar is both HWK Group's director and an advisory board member of the Kingston Entrepreneurs Society.
Earlier in 2018, Yielders, another UK fintech start-up, became the country's first fully Sharia-certified fintech company. Yielders is a crowdfunding investment platform specialising in property crowdfunding that is fully authorised by the Financial Conduct Authority (FCA).
Challenger banks are disrupting the banking market and growing in number all the time. To help you keep up with the pace of change, finder UK can take you through what the most popular digital banking apps offer with our A to Z list.
All the banking apps are offering something different. Some seek to replace traditional bank accounts others want to help you save money. To help you navigate the banking map as it changes, we've put together a series of reviews so you can take time comparing each and finding the solution that suits you best.
Picture: MoneeMint