When is a good time to start a stocks and shares ISA?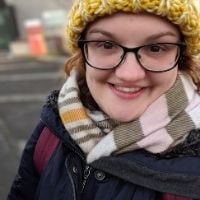 Some will argue that the best time to start a stocks and shares ISA is always now. And there's a compelling case for making the move into investments, provided you have enough in cash for a "rainy day". That's because, in the long run, investing tends to result in higher returns than cash savings.
Caveat emptor: this isn't a guarantee, and the value of investments can go down as well as up. But, as a general rule, a well-diversified stocks and shares investment portfolio could net you more than putting the same amount into a cash ISA, for example.
It's not about choosing a specific date to start – trying to predict the market and pick the perfect time to buy is a job even professionals struggle with. If you're considering starting a stocks and shares ISA, the key point in the argument above is the phrase "in the long run".
Ask yourself: Can I afford to lock my money away for at least 5 years? That's the minimum time recommended by experts to allow investments to ride out any short-term market volatility. If the answer to that is no – because you might need it to repay a debt or shell out for a big expense, or in case something unexpected happens that leaves you short of income for a while – then now is probably not the right time to plough large amounts of money into any sort of investment, including stocks and shares ISAs.
That said, many investment platforms let you start investing from as little as a few quid. So, if you want, there's nothing stopping you opening a stocks and shares ISA, starting small and increasing your contributions as and when your circumstances allow it.