Squirrel review
We take a closer look at the budgeting app taking on overspending.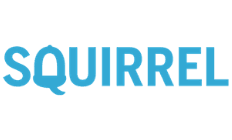 Squirrel is a financial app with a twist. Rather than just monitoring your spending, Squirrel discourages it.
As the name suggests, the aim of Squirrel is to help you squirrel away money for when you need it most, by using your own motivations to customise the experience.
What is Squirrel?
Squirrel is a budgeting app that encourages saving. It's not the first app to do this but its personalised approach to helping you to save is innovative.
Instead of the "one size fits all" system that some of its cousins use, Squirrel works with your lifestyle and savings targets to create a plan specifically for you. It ring-fences your savings money and expenses, and releases your spending money to your normal bank account.
How does Squirrel work?
The first thing you do after you register with Squirrel is tell the app why you're trying to save. There are several options to choose from and Squirrel customises its functions according to what you pick.
Once you've outlined your income and motivations, Squirrel asks you to budget your monthly earnings, separating them into categories: commitments, savings and spending. You choose the amounts. Once your salary is paid each month, Squirrel filters it into what you need to keep back, and what you can spend. It puts to one side your savings and living expenses (until you need to pay your bills, at which point it releases the cash to your current account). Your spending money goes straight to your current account.
The app itself is straightforward. The main page holds all the major aspects of your account, and from here you can explore the features Squirrel provides. These include:
Monthly income. Estimate your income for the month. You can also go into more detail and specify where the money is coming from and what it's for; for example, child tax credits or a gift.
Expenses. Set the amount of money for your necessary expenses, such as rent, utilities, tax and bills. Add new expenses when you need to.
Savings. Squirrel divides your savings tab into two sections: a rainy day fund and unexpected costs. It keeps your money here until you request it.
Spending. Set your desired spending amount. Within this tab you can choose how you want to receive your spending money, either through a lump sum or a weekly allowance.
Payments. A record of your payments, as well as a list of upcoming payments.
Drop-down menu. Check your profile, invite a friend to join, chat with customer service and access the FAQs.
Using Squirrel abroad
Squirrel is a sensible travel companion. While it doesn't function as a card, it can accompany one, keeping an eye on your budget so you can enjoy your time away without spending too much.
And it could be the reason you end up saving enough for your holiday in the first place.
Squirrel fees, limits and pricing
While Squirrel is a fintech app, it isn't a challenger bank. It doesn't offer a current account, it's just a place to store your money.
As such there is only one fee you need to worry about and that is the subscription. The subscription fee will cost you £3.99 a month, which is about 13p a day. And to find out whether it works for you, Squirrel is offering a three month free trial.
Is Squirrel safe?
As with any company handling your money security is a big priority. Squirrel is registered with the financial regulator, the Financial Conduct Authority, so if your money is lost it will be refunded. And Squirrel does not loan your money or move it around.
Your account is protected by a password and your data is protected with industry-standard encryption.
Pros and cons of Squirrel
Pros
Quick and easy account setup.
Custom user experience.
Record of your past and future transactions.
Helps you understand where your money is going.
Encourages saving.
Supported by established banks and the government.
Reasonable price for a subscription fee.
Safe and secure.
Registered with the FCA.
Cons
App can be clunky at times.
Subscription fee may turn some people off the app.
Not an alternative to regular bank accounts.
Some people may find it hard to trust their money to a company with no face-to-face communication.
Compare Squirrel against its competitors
Frequently asked questions