Oracle share price rises again after Trump approves TikTok US deal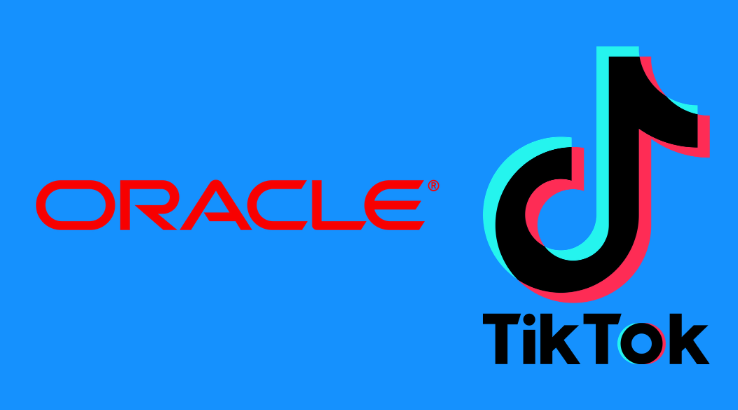 Oracle shares were up a further 1.5% on Monday, following news of President Donald Trump's U-turn on ByteDance's US TikTok deal.
Oracle Corporation's deal to partner TikTok
TikTok is a hugely popular social media app, that allows its users to create, watch and share short videos with its other users all over the world. The app has been home to many recent Internet trends, most notably music-accompanied dances, and is fast-becoming a rival to established social media applications Instagram and Snapchat.
It was announced last week that Chinese company ByteDance had reached an agreement with Oracle, to allow it to keep TikTok operating in the US. The deal came after the US government had raised concerns that the app threatened national security through its use of American users' data.
Oracle beat one of its main competitors Microsoft, which also provides cloud services, to the deal. This saw Oracle's share price rise over 5% last Monday as a result – yet more great news for a cloud-computing company whose share price is up more than 10% this YTD.
However, negotiations between ByteDance and The White House continued in the week since, and have proved far from straightforward. President Trump's administration was not satisfied with the nature of a deal that saw Chinese investors still own a majority of TikTok, and later announced a ban on the app in the US was to come into effect imminently, unless the issue was resolved.
Trump approves deal
This would have been a huge blow for Oracle and its shareholders. However, after further negotiations, President Trump gave the deal the green light on Sunday, stating that he had "approved the deal in concept", and adding that the ban on TikTok would be delayed to allow the deal to be finalised between the companies.
Under the terms of this new deal, US TikTok users' data will be stored on Oracle Corporation's US servers, and the company will also be in charge of monitoring the app's code to ensure the app's near 100 million American users are "100% protected" from data security breaches.
Oracle's share price rose over 3% in premarket trading following the news, but has since dropped slightly, leaving the company's shares 1.5% up as the markets closed yesterday.
Can Oracle's share price push higher?
The deal is far from a certainty and investors in Oracle should be sure to bear this in mind. However, should it go ahead, investors may have reason to be excited about what the future holds for the technology giant.
Oracle will take a 12.5% stake in new company TikTok Global, with a smaller percentage of the company heading to US retailer Walmart. The company would become one of the largest social-media companies in the US, and with it aiming for a blockbuster initial public offering (IPO) next year, Oracle's share price may yet spike again.
This article offers general information about investing and the stock market, but should not be construed as personal investment advice. It has been provided without consideration of your personal circumstances or objectives. It should not be interpreted as an inducement, invitation or recommendation relating to any of the products listed or referred to. The value of investments can fall as well as rise, and you may get back less than you invested. Past performance is no guarantee of future results. If you're not sure which investments are right for you, please get financial advice. The author holds no positions in any share mentioned.