Klarna games consoles: Buy Xbox, PlayStation and Nintendo and pay later with Klarna
Are you a fan of gaming but feeling the pinch this month? Consider paying later for your console with Klarna.
If you want to buy a new games console either for yourself or for someone else as a gift, you may be looking for a way to spread out the cost. Klarna allows you to buy from your favourite shops now and pay later, spreading the costs over a number of weeks or more. See our full Klarna review.
Here's a handy list of stores that sell gaming consoles and offer payment using Klarna.
Online retailers offering Klarna:
---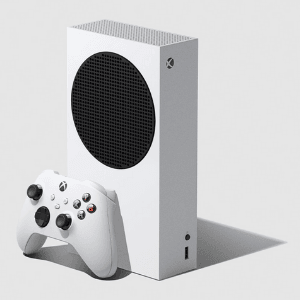 1. Microsoft

Buy your new Xbox direct from Microsoft
Microsoft is the creator of Xbox games consoles. Buy the latest Xbox package and pay using Klarna.
Shop now, pay later with Klarna
Buy from participating retailers
Xbox deals available
---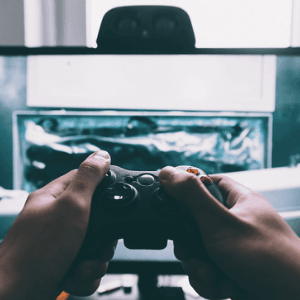 2. Ebuyer.com

Buy the latest games consoles from ebuyer
Looking to buy a new games console? ebuyer lets you shop online and then pay your bill off in stages with Klarna.
Buy now, pay later with Klarna
Next day delivery available
Range of consoles available
---
How does Klarna work?
Klarna allows you to shop at your favourite retailers and then pay off your purchases over time or wait up to 30 days to make your first payment. It means you can buy now and pay later.
Klarna offers 3 payment structures:
Pay 30 days later. You don't pay for your goods at the time of purchase. Instead, you're invoiced and you have up to 30 days to make the payment.
Pay in 3. This allows you to spread the cost of your purchase equally over 3 months. You make your first payment at the time of purchase, another 30 days later and your final payment 60 days later.
Financing. This option allows you to split your payments into monthly instalments of 6–36 months. Like a loan or credit card, you need to complete a credit check and pay off a minimum amount each month.
If you choose to "Pay in 30" or "Pay in 3", you won't be charged any interest, but financing does charge interest (representative APR 18.9% variable). Find out more about Klarna and how it works.
Warning: Late repayments can cause you serious money problems. For help, contact the MoneyHelper.
What happens if I want to return the console I bought using Klarna?
You can return a console bought using Klarna simply by following the returns policy of the store you made the purchase from. Once the store has adjusted your invoice, Klarna will notify you or send you an email with an update and your new balance.
If your payment date is approaching and you need more time to resolve the return with the store, you can log in to Klarna and pause your invoice by choosing the purchase you've returned and selecting "Report a return".
Frequently asked questions
Buy now pay later news and reviews