When there's an urgent need to replace dodgy home furniture, waiting until payday can be frustrating to say the least.
But with Klarna, you don't have to. By using the platform, you can make your purchase as soon as you need it, spreading the cost of the item over a number of weeks. Want to know more about Klarna? Check out our full Klarna review.
But if it's a question of where you can pay for home goods with Klarna, we've helpfully compiled an extensive list. Happy shopping!
Furniture sites offering Klarna
---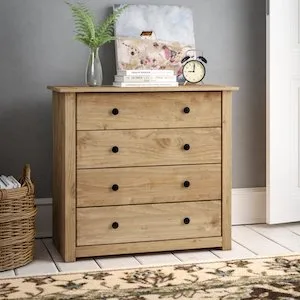 1. Wayfair

Looking for new furniture? Shop Wayfair.
Whether it's wardrobes, seating or beds, browse the range of furniture online at Wayfair and split your payment into manageable chunks with Klarna.
Offers Klarna
Great prices
Range of furniture
---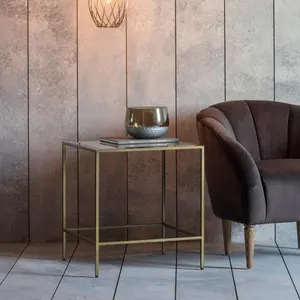 2. Olivia's

Give your home some much-needed TLC with Olivia's.
Shop the furniture on offer at Olivia's and get your goods when you want them.
Pay with Klarna
Free shipping on orders over £100
Low prices
---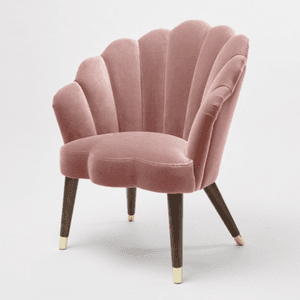 ---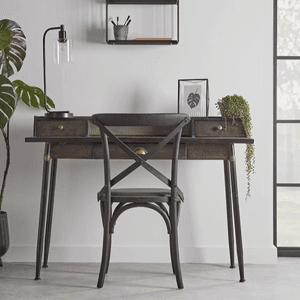 ---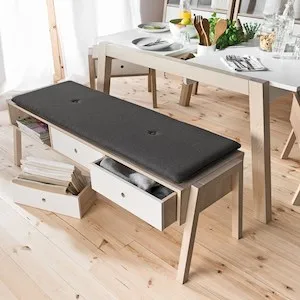 5. Cuckooland

Update your tired, old furniture with new pieces from Cuckooland.
Bedroom, living room, dining room and kitchen furniture is available online at Cuckooland.
Range of furniture available
Competitive prices
Free delivery on orders over £70
---
All Klarna furniture retailers
Which retailers offer Klarna?
You can find out exactly which stores offer Klarna right
here
.
---
How does Klarna work?
Once you know a store offers Klarna, you can shop on its website as usual and at the checkout, select Klarna as your payment method.
With Klarna, you can select either "Pay in 30", which is a great option if you want to try items before you buy, or "Pay in 3", where you can split the payment of orders into 3 more manageable chunks. For big ticket items you can use Klarna's financing option, which allows you to pay for your goods in monthly instalments over 6-36 months.
You can find out more about how Klarna works here.
---
Can you buy furniture with Klarna?
Yes, yes you can! There are a wide range of furniture retailers that let you pay by Klarna, including Wayfair, Oliver Bonas, Cox & Cox, and many more. Just scroll up to see the full list.
---
What happens if I make a late payment?
Klarna encourages all customers to shop within their means and carries out a "soft credit check" with credit reference agencies before letting you use its service. The good news is this won't affect your credit score and won't show up on future credit checks.
If you do find you're struggling to meet your payments, you might be eligible to snooze your payment due date for an interest and fee-free 10 days. If you're not eligible and can't pay, contact Klarna as soon as possible. Missed payments mean your Klarna account will be stopped and you won't be able to make any other purchases.
Klarna charges a late payment fee of up to £5. If you place an order valued at £20 or above, you'll be charged £5 if you miss your payment. If your order is below £20, your late payment fee will be under £5. The fee is also capped at 25% of your order.
If you do miss your payment, Klarna won't charge you until after a 7 day grace period and sent you 4 reminders. Until April 27th 2023, you can waive the late repayment fee by completing a financial awareness test, dubbed the 'Never Forget' test, in the Klarna app.
It's important to note that Klarna reports purchases paid on time, late payments and unpaid purchases to both Experian and TransUnion, but at the moment, it does not affect your credit score. To learn more, read our full guide.
---
Can I shop at B&Q or Dunelm using Klarna?
Right now, you can't pay by Klarna when shopping online at B&Q or Dunelm. But keep checking back as Klarna adds new retailers every day. In the mean time, check out our full list of Klarna stores to see where else you can buy now and pay later.
---
How many Brits actually use Klarna?
Klarna was first founded in 2005, but the number of people regularly using the app has risen sharply since then. In December 2018, the platform recorded 14,000 active users in the UK, but in July 2020, that number had increased by 3143% to 460,000.
Safe to say that a large number of Brits use Klarna regularly for their buy now, pay later needs.
---
Month
Monthly active Klarna users
Dec 18
14,196
Jan 19
17,126
Feb 19
27,243
Mar 19
37,130
Apr 19
49,975
May 19
75,984
Jun 19
116,145
Jul 19
142,602
Aug 19
127,897
Sep 19
132,135
Oct 19
138,941
Nov 19
214,929
Dec 19
193,163
Jan 20
186,190
Feb 20
237,933
Mar 20
211,078
Apr 20
230,068
May 20
308,400
Jun 20
406,770
Jul 20
460,414
Jul 20
460,414
Jun 20
406,770
May 20
308,400
Apr 20
230,068
Mar 20
211,078
Feb 20
237,933
Jan 20
186,190
Dec 19
193,163
Nov 19
214,929
Oct 19
138,941
Sep 19
132,135
Aug 19
127,897
Jul 19
142,602
Jun 19
116,145
May 19
75,984
Apr 19
49,975
Mar 19
37,130
Feb 19
27,243
Jan 19
17,126
Dec 18
14,196
Late repayments can cause you serious money problems. For help, contact the government's free advice service, MoneyHelper.
Popular Reads