Google Play Review | Price, Features and Content
With streaming services like Netflix and Spotify expanding their reach, is Google Play still a worthy digital media service?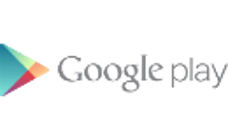 Everyone knows Google as the world's most popular search engine, but increasingly people are also turning to it as a destination for shopping. If you own an Android device, then you will already know that the Google Play store is the place to buy apps, music, books and, of course, movies and TV. If you haven't used it already, then read on to find how you can watch the latest movies and TV shows through Google Play.
Price and packages
| Renting films | Price |
| --- | --- |
| SD | ~ £3.49 |
| HD | ~ £4.49 |
| Purchasing films | Price |
| SD | £9.99 |
| HD | £11.99 |
With Google Play you don't sign up for a package, but rather you purchase individual pieces of content, which are charged at an individual, one-off fee. Think of it is an online movie/TV rental store where you only pay for what you buy or rent. This offers users a chance to only pay for what they actually want to watch, gives you access to newer titles and stops you paying the same for months with low usage, but it will work out more expensive if you're a heavy user.
Film rentals are typically charged at around £3.49 for the standard (SD) version, or £4.49 for high definition (HD). Films are also available for purchase at around £9.99 for SD, or £11.99 for HD. It is also possible to buy or rent older movies for less and the store regularly has sales and special offers available.
What devices and platforms is Google Play compatible with?
One benefit that Google Play has over its streaming rivals is that, once you've downloaded a film or television episode, you can continue to watch it offline – which is great news for your monthly data allowance.
Top picks on Google Play
How do I sign up to Google Play?
Because Google Play is not a subscription service you don't have to sign up and pay regular fees – you simply visit the site whenever you want to rent or buy a movie. However, when you rent a title you will be given the option of signing in with a Google account and saving your payment details to make your future purchases faster and more convenient.
Google Play pros and cons
Pros
Google Play has much more to offer than just movies or TV shows. ou can also purchase apps, books, magazines and even Android devices. It's a convenient way to shop.
The store has a wide selection of the latest movies and TV shows. It also a significant back catalogue that is often available at discounted prices.
Cons
Renting or buying individual content will work out more expensive than signing on for a subscription service.
Verdict
As you'd expect with any Google product, Google Play delivers a great and easy to use service. It has a wide selection of movies and TV shows, and other products, all available on a range of devices. You can get the very latest releases in standard, or HD, and you can expect high quality streaming and a solid user experience.
The only real downside is that when compared to monthly subscription services like Netflix or NowTV, buying titles individually will tend to be quite expensive. An individual film rental through Google Play will cost £3.49, whereas an entire month of Netflix is available for just £5.99. The best service for you will depend on your usage and the kind of shows and movies that you wish to watch.
Frequently asked questions