Are defined benefit pensions better than defined contribution pensions?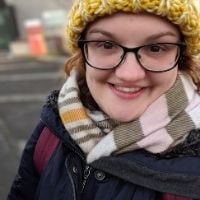 Defined benefit pensions are often referred to as "gold-plated". That could be taken as a reference to their growing rarity. But it's also because of the guaranteed income you receive for life – regardless of how long you live. And the fact that your employer, rather than you, bears all the risk of delivering the income it promises.
You could argue that buying an annuity with a defined contribution pension pot could also secure you an income for life. But a defined benefit scheme will usually secure you a substantially higher income than you'd get from an annuity, based on the same contribution level. Plus, defined benefit pension income payments are usually "index-linked". This means that your income will rise each year to keep up with rising prices. Many will also pay a reduced level of income to any surviving spouse, partner or dependant when you die.
The main downside of a final salary or career average pension is that it's not quite as flexible as a defined contribution pension. For example, you can't leave the money invested in a pension drawdown scheme and withdraw variable amounts as and when you need them. And, while your spouse or dependants may continue to receive an income after you die, there's no "pot", as such, to leave to whoever you choose.
That said, most experts would agree that the advantages of defined benefit pensions outweigh the disadvantages for the majority of people. So much so that, while it's possible to transfer a defined benefit pot into a defined contribution pension, you may be required to seek regulated financial advice before you can do so.