Could your kitchen do with a revamp? Or are you in the market to replace a bed frame that's falling apart? No matter the reason, it's always a struggle to fork out for household furniture when you don't have a lump sum of money in the bank.
That's where Clearpay comes in. It allows you to buy the home and garden furniture you need when you need it by splitting the fee over the course of a number of weeks (or until payday, if that's what you're waiting for!).
Whether you're hoping to buy a new sofa on Clearpay or a new wardrobe for your bedroom, we've rounded up the best furniture sites to shop from with Clearpay, so that you can place your order, without paying the full price upfront.
Can't find what you're looking for? Browse our full list of Clearpay stores instead.
Furniture stores that offer Clearpay
---
Wayfair is one of the world's largest online furniture stores and offers everything from large items such as sofas and bedframes to smaller items including footstools, coffee tables and shelving. The huge array of choice means there's an option for all budgets too and now that you can buy now, pay later with Clearpay, it's an even more tempting option for your next furniture purchase.
Free delivery. Free delivery on orders over £40.
Easy returns. Easy returns policy.
Frequent sales. Wayfair has great sales all year, including Black Friday & Way Day.
---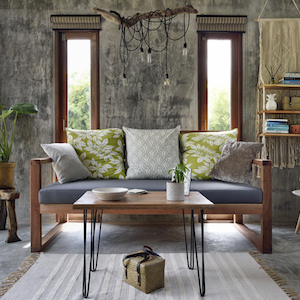 Lend a touch of contemporary-luxe to your home with the furniture collection at Anthropologie. Whether you're after a compact two-seater sofa, or need a dining table big enough to gather the whole family around, there's plenty to choose from.
Free delivery. When you buy furniture at Anthropologie you'll get it delivered for free.
Easy returns. Anthropologie has a great returns policy.
Huge range on offer. Choose between a number of colours, designs and sizes.
---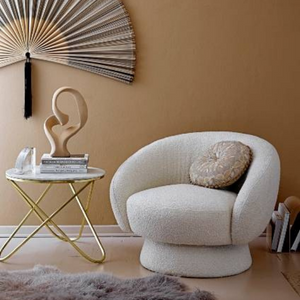 Shop gorgeous furniture for your kitchen, bedroom, living room and more at Coggles. No matter what style you're looking for, there's something for you.
Delivery. £4.99 standard UK delivery or free delivery on orders over £150.
Returns. Return your goods within 28 days.
Great brands. Huge range of brands on offer.
---
Best described as having a relaxed, industrial living style, The Little House Shop perfectly mixes contemporary with vintage when it comes to gifts and homewares.
Delivery. Free delivery on UK orders over £100.
Returns. Return your goods within 30 days.
Great quality. Wide range of quality products on offer.
---
In the market for a pouffe? Shop Nørdvek for a sheepskin style, as well as a growing range of furniture on offer.
Delivery. Free on orders over £35.
Returns. Return your goods within 30 days.
Great materials. Quality guaranteed.
---
Create your beautiful home thanks to the products, styles and ranges from House of Isabella using carefully sourced suppliers from around the world.
Delivery. Free on all orders within the UK mainland.
Returns. Return your goods within 30 days.
Range of styles. Choose from a number of different colours and designs.
---
No matter what type of bed you're looking for, Crazy Price Beds can offer you an affordable choice. From bed frames, to storage beds, sofa beds and day beds, you'll find something that's right for you.
Delivery. Free, fast delivery on all orders within the UK mainland.
Returns. Return your goods within 14 days.
Great value. Affordable bed styles and designs for your room.
---
Have more questions about Clearpay?
Which retailers offer Clearpay?
You can find out exactly which stores offer Clearpay right here.
How does Clearpay work?
Clearpay is a buy now pay later service that has partnered with loads of online retailers – you can see the full list on this page. Once you know a store offers Clearpay as a payment option, you can shop on the retailer's website as usual and at the checkout, select "Clearpay" to begin your payment.
Clearpay allows you to buy what you need right now and pay for it in 4 easy instalments over a period of 6 weeks, with no interest. You will pay the first of these instalments when your order is processed and then the next 3 payments will be taken automatically from your account every 2 weeks.
Can I pay for beds, sofas, wardrobes and drawers with Clearpay?
Yes, yes you can! As long as the furniture you want to purchase is sold by the list of retailers above offering Clearpay at checkout.
How many shoppers use Clearpay?
Clearpay is one of the most popular BNPL platforms in the UK. Data from Sensor Tower showed that Clearpay saw 298,000 downloads of its app between January and July, 2020. The only other BNPL apps to beat Clearpay to the top spot were Klarna (986,000 downloads) and My Argos Card (435,000).
Does Clearpay run credit checks on its customers?
No, Clearpay doesn't run credit checks on you when you set up an account but it may conduct a pre-authorisation on your nominated bank card, up to the amount of the first instalment (plus 1p), just to check if your card is working. Once confirmed, the transaction will then be voided.
What happens if I miss a payment with Clearpay?
If you experience financial hardship and cannot make a Clearpay payment, you should contact Clearpay as soon as possible to discuss your options.
If you miss a payment, Clearpay will pause your account and you won't be able to make any further purchases with Clearpay until the situation is resolved. You could be charged a late payment fee of £6 on purchases under £24. For orders of £24 or above, the total of the late fees that might be applied are capped at 25% of the original order value or £36, whichever is less.
You can find out more about Clearpay and how it works here.
Warning: Late repayments can cause you serious money problems. For help, contact the government's free money advice service Money Helper.
Popular Reads