What's the point of having more than one stocks and shares ISA?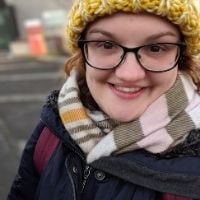 It's a good question. Having multiple financial accounts of any type gives you more to keep track of, so is arguably more effort. If you're happy with an existing stocks and shares ISA, you might question the point of opening a different one.
That said, offers do change over time and new providers enter the market. Even if you picked the best possible ISA at the time, a provider may launch a new option with lower fees, a slicker service or a wider range of investments that interest you, for example. This could be enough to tempt you to try out its offering by opening a new account, without necessarily wanting to take the plunge of transferring your existing ISA. For the time being, at least.
Even if, in this example, you might eventually want to consolidate all your stocks and shares ISAs into the one that works best for you, for some there may still be good reasons to hold money in separate ISAs. Once you've paid the money in, there are no restrictions on what you can do with it within the confines of the ISA – buying and selling investments as often as you wish, in accordance with your investment strategy. Different ISAs will have different investments available, so having 2 or more ISAs may enable you to diversify your portfolio more than you'd be able to with just one.
Having 1 or more separate stocks and shares ISAs is a personal choice. Just make sure that it's a conscious choice, made for the right reasons, rather than just not getting around to transferring accounts you're no longer happy with.