Finder makes money from featured partners, but editorial opinions are our own.

Advertiser disclosure
9 Compound interest accounts and APYs in November 2023
See some of the top banks offering high compounding interest rates right now.
Putting your cash into a compound savings account can make your money work harder — you get to earn interest on the money you've deposited and earn interest on the interest you've earned.
What is a compound interest account?
A compound interest account reinvests your earned interest into your balance. This new balance then continues to earn interest, resulting in effectively earning interest on your interest — also known as compounding.
Most savings accounts have interest that compounds daily or monthly, meaning your earned interest is folded into your balance each day or once a month. But you might find some that compound on a quarterly or annual basis. Daily compounding is the ideal rate, as it's the fastest way to grow your money, though the difference between daily and monthly is very minor.
Featured compound interest savings accounts
These compound interest savings accounts feature market-leading APYs, few fees and little to no minimum deposit requirements.
---
5.25% APY
$0 monthly fees
Optional ATM card
---
Earn 5.15% APY
$0 monthly fees
Free incoming wire transfer fee
---
Up to 4.60% APY on savings by meeting deposit requirements
$0 monthly or overdraft fees
Get a $250 bonus with direct deposits of $5,000 or more
How often do bank accounts compound?
The more frequently your interest compounds, the quicker your money will grow. There are generally four rates of compounding interest.
Daily compounding. This is the quickest way to grow your money because interest is added to your account balance every day. Most savings accounts compound interest daily and post earnings to your account monthly.
Monthly compounding. Interest is calculated on your account once per month. Your balance doesn't grow as fast as it would with daily compound interest, but it's still quicker than other frequencies.
Quarterly compounding. With quarterly compounding, interest is calculated once every three months. Although uncommon, this compounding period is still used by some credit unions.
Annually compounding. As the name suggests, annual compound interest is calculated once a year. This compounding period is most commonly used with investment accounts.
Most work off of a simple formula, though slightly tweaked depending on the compounding rate. Here's the formula for daily compounding for example: Daily closing balance x interest rate (as a percentage) / 365
Want to see how much you could earn with daily compound interest? Use a compound interest calculator to estimate your savings growth.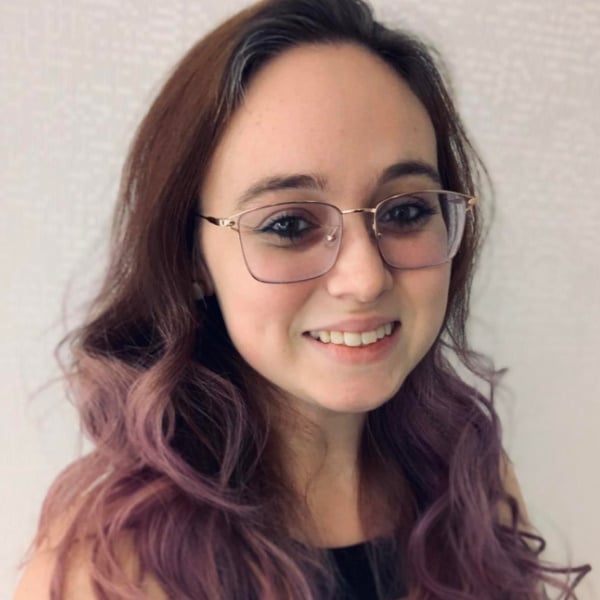 Expert tip: There's also uninterrupted compound interest with investing
You'll find that most savings accounts offer compound interest, but most compound interest is at set intervals, such as daily, monthly or yearly. But with true uninterrupted compound interest, or continuously compounded interest, there are no intervals when interest is compounded. Instead, it's compounded instantly, leading to higher returns than if your interest were only compounded daily or monthly. Uninterrupted compound interest options are usually in investing options, such as stock market or bonds, whereas savings accounts usually compound interest daily.
— Bethany Hickey, Writer, Banking and Loans.
9 types of accounts that earn compound interest
Although savings accounts and CDs are the most common, there are other accounts that compound your interest. How often it compounds depends on the type of account and the bank.
1. Savings accounts
Depending on the bank, your savings account could compound on a daily, monthly, quarterly or yearly basis. Savings accounts tend to limit the number of withdrawals you make each month, and their interest rate fluctuates alongside changes to the federal interest rate. The best high-yield savings accounts offer far more competitive yields than traditional brick-and-mortar banks.
UFB Secure Savings offers an impressive 5.25% APY. While its interest rates traditionally depend on your account balance, all tiers currently earn the top-of-market APY. And with a complimentary ATM card and free transfers between direct deposit accounts, you can access your money anytime.
| | |
| --- | --- |
| APY | 5.25% |
| Fee | $0 |
| Minimum deposit to open | $0 |
Go to site
on UFB's secure site
Read review
verified_user
FDIC Insured
2. Certificates of deposit
CDs compound on a daily or monthly basis. Compared to savings accounts, their main advantage is that they'll lock in the account's APY for the duration of the CD term. This means that if the federal rate changes in the interim, your CD's APY is unaffected. However, while your rate is locked, so is your money. If you need to withdraw your money before the term is up, you'll pay a withdrawal fee. The best CDs offer high interest rates for a low minimum opening deposit. The best CDs offer a 12-month term with an APY upwards of 4% or more, while the FDIC average for a 12-month CD is 1.36% APY. Longer-term CDs tend to have higher rates than even the best savings accounts.
Western Alliance Bank 12 months CDs through Raisin
Western Alliance offers a strong 5.51% APY on its 12-month CD through Raisin. This rate is much higher than the national average for 12-month CDs, which rests at 1.50%. While Raisin manages your CD, it's FDIC insured up to $250,000 with Western Alliance.
| | |
| --- | --- |
| 1-year APY | 5.51% |
| 3-year APY | N/A |
| 5-year APY | N/A |
| Minimum deposit to open | $1 |
Go to site
verified_user
FDIC Insured
3. Interest-bearing checking accounts
While rare, some checking accounts offer interest, which typically compounds on a daily, monthly, quarterly or yearly basis, depending on the bank. Checking accounts tend to have lower interest rates than savings accounts or CDs and may also carry fees or restrictions. For example, Axos Bank Rewards Checking offers 1.25% APY but only up to $50,000. Still, this is better than the FDIC interest rate average for checking accounts, which is currently at 0.06% APY.
SoFi Checking and Savings
Get up to $250 cash bonus with qualifying direct deposit. Terms apply. This offer is available until December 31, 2023.
SoFi Checking and Savings earns 0.50% APY on your checking account and 4.60% on your savings account, both of which are opened in tandem and compound daily. To get those rates, you need to set up direct deposits, or deposit at least $5,000 per month. SoFi Checking and Savings also offers up to 15% cashback rewards from participating retailers, and up to $2 million in additional FDIC insurance. Direct deposit also offers overdraft coverage, and the ability to get paid up to two days early. Plus, there are no fees for foreign transactions, ATM withdrawals, monthly maintenance, or account inactivity. Few other checking accounts on the market can offer this level of value for so little investment.
APY

Up to

4.60%
Fee
$0

per month

Minimum deposit to open
$0
Go to site
Read review
verified_user
FDIC Insured
4. Money market accounts
These accounts compound on a daily, monthly, quarterly or yearly basis, depending on the bank. Money market accounts are very similar to a savings account when it comes to interest and saving money. The main difference is a money market account typically offers a debit card and the ability to write checks. Rates between savings accounts and money market accounts are roughly similar, so the one you to choose depends on whether you value the additional spending flexibility.
Hanover Bank MMDA through Raisin
Hanover Bank has partnered with Raisin to offer a high 5.26% APY. You only need $1 to start earning interest, but unlike most money market accounts this one won't come with a debit card or checkwriting privileges. Also, all customer service and money management related questions will go directly through Raisin, but your money is FDIC insured through Hanover.
| | |
| --- | --- |
| APY | 5.26% |
| Fee | $0 |
| Minimum deposit to open | $1 |
Go to site
on Raisin's secure site
verified_user
FDIC Insured
5. IRA accounts
An IRA account is typically made of a variety of investment options, and each could compound at a different rate: monthly, bi-monthly or annually. There are multiple great IRA options in 2023, including Roth and Simple IRAs, each with its own set of rules and advantages. Compared to savings accounts or CDs, IRA accounts are riskier as they're subject to the ups and downs of the stock market. These accounts have the opportunity for the biggest gains over a long period of time, though they carry more risk of value loss through market volatility.
Robinhood Retirement offers commission-free trades and zero management fees for its Traditional IRA and Roth IRA products. And not only does Robinhood Retirement not charge fees, but it actually gives you money when you invest in your Roth IRA on the platform. Robinhood Retirement matches 1% on every dollar you contribute to your IRA, which can add up as your investment compounds over time.
Stock trade fee
$0
Minimum deposit
$0
Signup bonus
Get free stock
when you successfully sign up and link your bank account.
Go to site
Read review
6. Cash management accounts
Also called CMAs, these accounts are like a checking and savings hybrid. They're FDIC insured and can offer checks and debit cards, earn APY and allow you to easily move your funds to and from your investment account. CMAs are typically offered by non-banks, such as investment firms or brokerages, where your funds are invested across different institutions. CMAs often have high balance requirements and may come with monthly fees.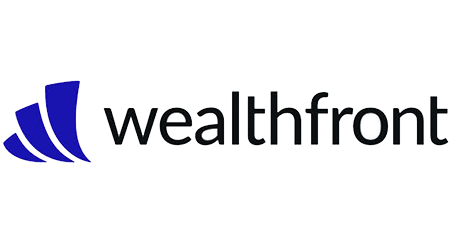 Wealthfront's cash management account offers a high 5% APY, with no monthly fees, unlimited withdrawals and transfers, and up to $8 million in FDIC insurance through its partner banks. That APY is well over 10 times the national average for a typical savings account, and with no complicated balance tiers or balance requirements, it's a solid account. To top it all off, there's only a $1 minimum opening deposit requirement. This account is also available as a joint or trust account, but with those two, you won't get a debit card, bill pay or direct deposit. If you were itching for ATM access, know that Wealthfront only has a network of 19,000, which is smaller than most big banks.
| | |
| --- | --- |
| APY | 5.00% |
| Fee | $0 |
| Minimum deposit to open | $1 |
Go to site
on Wealthfront's secure site
verified_user
FDIC Insured
7. Dividend stocks
Dividend stocks tend to compound quarterly, though you can find some that compound monthly. Dividend stocks are a type of stock investment that pays out dividends based on your owned shares. These can lead to stable, reliable returns on an investment, though the quality of your investment can range from company to company and how they react to a fluctuating economy.
8. Bonds
Bonds earn interest monthly and compound semi-annually every six months. Bonds are an asset investment option similar to stocks or real estate, though they are technically loans to the consumer from an entity. These entities eventually pay back the bond amount purchased by the consumer, plus interest. They fall into three categories: corporate, government and municipal. Since these are effectively "loans," you can't retrieve your money before the bond's maturity without paying some form of penalty, typically three to 15 months of interest, depending on when you cash out. Bonds tend to have higher interest rates than savings accounts and CDs: I bonds currently sport an APY of 6.89%, according to TreasuryDirect.
9. Real estate investment trusts (REITs)
These high-return investment options grant assets that return a portion of the company or land's profits. Since its profits are reliant on other factors like the real estate market, REITs are a riskier investment compared to savings accounts or CDs.
Compare savings accounts by compound interest
While there are other types of accounts that compound interest, savings accounts are the most well-known and often the most flexible. If you're looking for a compound interest account, these are a good place to start. Select up to four accounts and select "Compare" to see how they stack up side-by-side.
How to compare compound interest accounts
When comparing savings accounts, there are a few important considerations to determine the best one for your needs.
The rate. The higher the interest rate on an account, the more you'll earn over time.
How often it compounds. An account that compounds daily will earn more money over time and more quickly than an account that compounds monthly.
Requirements needed. Some compound interest accounts have certain requirements you need to meet to open and maintain the account or to earn a specific rate. These requirements can include things such as tiered minimum balance or a required checking account.
8 popular banks with compound interest accounts
| Bank | Savings account | How often they compound | Highest APY offered |
| --- | --- | --- | --- |
| UFB | UFB Secure Savings | Daily | 5.25% APY |
| CIT Bank | CIT Savings Connect | Daily | 4.65% APY |
| Barclays | Barclays Online Savings | Daily | 4.35% APY |
| Discover | Discover Online Savings Account | Daily | 4.35% APY |
| American Express | American Express® High Yield Savings Account | Daily | 4.30% APY |
| Quontic Bank | Quontic Bank High Yield Savings | Daily | 4.5% APY |
| Capital One | Capital One 360 Performance Savings | Monthly | 4.3% APY |
| Bread Savings | Bread Savings™ High-Yield Savings | Daily | 5.15% APY |
How does compound interest affect my savings account?
To get the most out of compound interest, deposit as much as you can into your account and limit any withdrawals from it, whether for bills or fun money. The more that's in your account at the end of the month, the more interest you'll earn. Even if you can't deposit extra money into your account, your balance continues to grow as your interest compounds each month.
Depending on the interest rate and your balance, the difference between daily, monthly and yearly compounding might only amount to a matter of pennies. But if you have a high balance and a high interest rate, the difference in compounding frequency could add up to a decent chunk of change.
Compound interest example
Here's a breakdown of how much interest $10,000 would earn in a 1% APY savings account over the course of 10 years based on whether interest compounds yearly, monthly or daily. For simplicity's sake, this example assumes no additional contributions are made to the account.
| | Yearly | Monthly | Daily |
| --- | --- | --- | --- |
| 1 year | $10,100.00 | $10,100.46 | $10,100.50 |
| 2 years | $10,201.00 | $10,201.93 | $10,202.01 |
| 3 years | $10,303.01 | $10,304.42 | $10,304.54 |
| 4 years | $10,406.04 | $10,407.93 | $10,408.10 |
| 5 years | $10,510.10 | $10,512.49 | $10,512.70 |
| 6 years | $10,615.20 | $10,618.10 | $10,618.36 |
| 7 years | $10,721.35 | $10,724.77 | $10,725.07 |
| 8 years | $10,828.57 | $10,832.51 | $10,832.86 |
| 9 years | $10,936.85 | $10,941.33 | $10,941.73 |
| 10 years | $11,046.22 | $11,051.25 | $11,051.69 |
How to open a compound interest account
Open a compound interest account the same way you would any bank account. Most CDs, savings and money market accounts compound interest, but how often it compounds varies. The first step would be to find an account with a compounding frequency that suits your needs. Look at the deposit agreement to find the account's compounding frequency, and if you can't find it, contact the bank.
How do I make the most of my compound interest?
To get the most out of an account with compound interest, save as early as possible and avoid unnecessary withdrawals.
Stay on top of your monthly minimum. Some accounts require a minimum monthly balance before requiring a fee. Keep more money in your own pocket by meeting that minimum.
Deposit what you can. Because compound interest helps your money make money, you can increase your earnings with routine deposits to your savings balance.
Avoid fees. Many banks waive fees for linking your savings and checking, directly depositing your paycheck or signing up for autopay. Ask about ways for you to get a leg up on your savings.
Pros and cons of compound interest
Compound interest is an incredible benefit. But it's only one element to consider when shopping for a savings account.
Pros
Accessibility. Many savings accounts with compound interest allow you to withdraw or deposit whenever you need to. Meaning you can save and still easily access your money in an emergency.
Lower balance requirements. You can often stay in your bank's good graces with a low balance.
Introductory rates. To compete for your business, many banks and credit unions offer higher introductory interest rates on savings accounts for a set time.
Increased earnings. With compound interest, your earnings increase exponentially — as long as you don't withdraw funds.
Cons
Lower rates. Annual interest rates may not be as strong as money market accounts and CDs, which typically offer higher rates because interest isn't compounded monthly.
Availability of funds. For some people, open access to savings is a drawback. You can easily dip into it for daily needs, ending up losing a portion of your interest earnings.
Frequently asked questions
Are compound interest accounts secure?
Yes, provided the account is insured by the FDIC. Most reputable banks and accounts are FDIC-insured, which protects up to $250,000 of your investment. Accounts that don't offer this insurance are much riskier.
If you're not sure where to start, read our comprehensive guide to interest rates to see popular high-interest savings accounts. Note that interest rates are often variable, meaning they can change according to the federal interest rate.
CD vs high-yield savings: Which is better?
Certificates of deposit (CD) and high-yield savings are both deposit accounts that earn interest. With CDs, however, your funds are locked for a set term, usually between three months to 10 years. If you withdrawal funds from a CD before the term is over, you'll likely have to pay early withdraw penalty fees, usually around 90 to 180 days of earned interest. CDs also typically don't allow you to add more funds to the account after you open it. With savings accounts, you can add or withdraw funds as you wish (within the transaction limits).
If you want more access to your savings, a high-yield savings account is the way to go. But if you want more bang for your buck, a CD is the better option, and they tend to offer much higher APYs than traditional savings accounts.
Do T-Bills compound interest?
Unlike Treasury bonds, treasury bills (T-bills) don't compound interest. Treasury bonds compound interest every six months. T-Bills are bought at a discounted rate, and you get the full value when it matures. For example, say you were to buy a T-Bill for $90 and it's worth $100. Once it matures you get $100, so you technically made $10.
Does a 401(k) have compound interest?
Yes, they can. A 401(k) is a retirement plan offered by employers to help employees save up money for retirement. When you contribute to the 401(k), you can choose to invest the funds into investments that compound interest.