Online banken
Wat je moet weten over internetbanken in Nederland.
Openbank Open Betaalrekening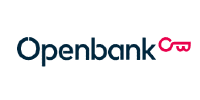 Onbeperkt binnenlandse en EU-overschrijvingen
€ 0 pinpas
Exclusieve reisvoordelen
Go to site
Online banken heeft uw financiën 24/7 binnen handbereik.Er zijn nu een aantal internetbanken, digitale banken en personal finance-apps beschikbaar, ontworpen om u een betere, snellere controle over uw geld te geven.
We hebben alles verzameld wat u moet weten over digitale bankrekeningen in Nederland, zodat u kunt beslissen of u zich wilt aanmelden.
Wat zijn online banken?
Online banken, ook wel internetbanken genoemd, zijn een nieuw type bank waarmee u een bankrekening kunt beheren die u volledig kunt beheren vanaf een smartphone of webapp.Een digitale bankrekening is niet alleen handig, maar vaak goedkoper met minder reiskosten en kosten in vreemde valuta.Je krijgt ook functies zoals budgetteringstools, een spaarfunctie, slimme meldingen en kaart- en app-bediening.
Vergelijk bunq met andere internetbanken in Nederland
De producten op deze pagina zijn niet representatief voor de hele markt.
Kenmerken van online banken
Bankieren op zak
Geen bankkantoren
24/7 Ondersteuning
Directe uitgavenmeldingen
Uitgaven en besparingen
Moet lezen: zijn internetbanken goed voor expats in Nederland?
Online banken zijn een prima optie als je als expat in Nederland woont.U hoeft geen burger te zijn om u aan te melden voor een account – u heeft alleen uw naam, persoonlijke gegevens en mobiele telefoonnummer nodig.Je moet ook je identiteit kunnen bewijzen.Zodra u een account heeft, kunt u profiteren van gemakkelijke toegang tot uw geld en andere functies, zoals goedkope overboekingen in vreemde valuta en, bij sommige neobanken, in staat zijn om meerdere valuta's op één rekening aan te houden.Als u vervolgens naar huis of naar een ander land verhuist, kunt u uw account meenemen.
5 dingen die je moet weten over Nederlandse internetbanken
Hier zijn een paar dingen die u misschien niet weet over het gebruik van uw gsm als uw belangrijkste contactpunt met uw bank:
Contant geld en cheques worden meestal niet ondersteund
Online banken hebben meestal beperkingen op het aantal geldopnames dat u per maand kunt doen en bieden geen chequefaciliteiten.
Meerdere valuta`s beheren is eenvoudiger
Digitale banken hebben over het algemeen betere diensten op het gebied van vreemde valuta.Bij sommige kunt u meerdere valuta's op uw rekening hebben, bij andere kunt u sneller en goedkoper internationale overboekingen uitvoeren dan bij standaardbanken.
Alles wordt beheerd op uw smartphone
Als je je aanmeldt bij een bank in Nederland, solliciteer je meestal in een kantoor en heb je meerdere documenten nodig, maar bij een digitale bank meld je je aan via je smartphone.Bij sommige digitale banken, zoals bunq, heb je zelfs geen adresbewijs nodig om een bankrekening te openen.Bij de meeste digitale banken krijgt u ook geen toegang tot internetbankieren op uw computer.
U hoeft zich geen zorgen te maken dat u uw pincode of telefoon kwijtraakt
Een voordeel van een digitale bank is te allen tijde volledige toegang tot uw rekening.Veel mobiele banken maken het tijdelijk blokkeren van uw account mogelijk in het geval van een verloren kaart, dus als u de kaart opnieuw vindt, is het niet zo moeilijk om een vervanging te krijgen.Als u uw pincode vergeet, hebben de bank-apps ook de neiging om toegang te krijgen tot een pincodeherinnering nadat u een aantal beveiligingsvragen heeft beantwoord.
De kosten kunnen hoger zijn
Sommige online banken brengen hogere maandelijkse kosten in rekening voor premium-accounts die functies bieden zoals verzekeringen, kortingen en meer.Dit betekent in eerste instantie hogere kosten, waardoor uw lopende kosten teniet worden gedaan.
Welke internetbanken zijn er in Nederland?
Er zijn in Nederland een aantal mobiele banken beschikbaar.Dit zijn onder andere:
Aanmelden bij een online bank
U kunt zich aanmelden bij een Nederlandse digitale bank door de app van uw gekozen bank te downloaden op uw smartphone.U heeft een paar van uw persoonlijke gegevens nodig om u aan te melden, waaronder uw volledige naam, geboortedatum, adres en e-mailadres.U moet uw identiteit bevestigen en mogelijk moet u geld op uw account storten om deze actief te maken.Vervolgens wordt uw bankrekening aangemaakt.
More guides on Finder